Valentine Baker's Heroic Stand At Tashkessen 1877
"There are moments in the past of many a man's career that stand out clear and defined after the lapse of even many years: life pictures, the very memory of which brings back a glorious thrill of pride and pleasure. This is the feeling which vibrates through me still, when I recall that last and closing scene that crowned the hard-fought fight… Read more...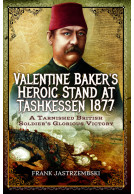 Related Product
Britain's Last Tommies
On the centenary of the Great War, there are now no longer any veterans alive of the six million men who served on the Western Front. Although this means that the Great War as a living history is to all intents and purposes over, the twenty years Richard van Emden spent interviewing and carefully recording the memories of over 270 veterans, makes this… Read more...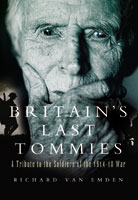 Related Product
---