SS Great Britain
The SS Great Britain, designed by Isambard Brunel, was the first ocean-going vessel to be screw-driven and built entirely of iron. When she was launched in 1843 she was twice the size of any previous ship and her revolutionary design heralded a complete break with traditional ship construction. As is the case for many historic ships, however, there… Read more...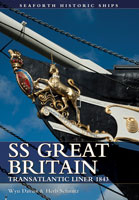 Related Product
HMS Belfast: Cruiser 1939
HMS Belfast, originally a Royal Navy light cruiser, is now permanently moored on the Thames in London. One of ten Town-class cruisers she saw service on the icy Arctic convoys during the Second World War and was also present for the bombardment of the D-Day beaches in 1944. Later, she saw service during the Korean War. As is the case for many historic… Read more...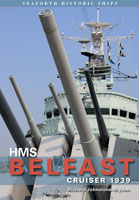 Related Product
---