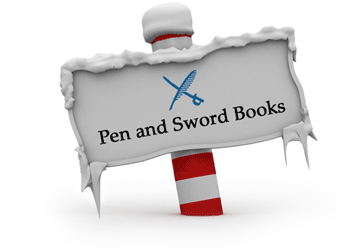 Was: £19.99
Now: £15.99
Andy McNab, English novelist and former SAS operative and soldier, has written a moving foreword for our new title Sniper in Helmand by James Cartwright.

Andy inspired James, who writes under a pseudonym for security reasons, to join the army and in his foreword he explains 'Like me, James Cartwright started his career as a boy soldier. We passed through many of the same establishments and I'm sure we got bawled at by many similar RSMs along the way!' He goes on to pay tribute to the work of snipers and the men and women out there in the various war zones.

James never planned to write a book, but was encouraged to write down his experiences as part of his treatment for post traumatic stress disorder.
Few soldiers are deemed good enough to be selected and trained as snipers and even fewer qualify. As a result, snipers are regarded as the elite of their units and their skills command the ungrudging respect of their fellows - and the enemy. James Cartwright is one such man who recently served a full tour of duty with 1st Battalion the Royal Anglian Regiment in Helmand Province. Sniper in Helmand, the book that the MOD tried to stop being published, describes the highs and lows of almost daily front line action experienced by our soldiers deployed on active service in arguably the most dangerous area of the world. As part of the Battle Group's crack Mobile Operations Group, James's mission was to liquidate as many Taliban as possible.

His book, the first to written by a trained sniper in Afghanistan, reveals the psychological pressures and awesome life-and-death responsibility of his role and, in particular, the deadly cat-and-mouse 'games' with the enemy snipers intent on their own kills. The author scored many kills, including a confirmed kill at over 1000 metres, one of the longest sniper shots with a 36 cal rifle ever.

Sniper in Helmand is a thrilling action-packed, yet very human, account of both front line service in the intense Afghanistan war and first-hand sniper action which will appeal to all those interested in the British Army and the modern conflict in the Middle East.

Was: £19.99
Now: £15.99
Captivity, Slavery and Survival as a Far East POW

Pen and Sword launched their new title 'Captivity, Slavery and Survival as a Far East POW' at their Barnsley offices on, very fittingly, Remembrance Day. The launch was attended by 93-year-old Fergus Anckorn, the Ex-POW who's story is told in the book. He was presented with a copy of the book, written by Peter Fyans whom Gus thanked expressly, by Barnsley MP Dan Jarvis. Fergus was interviewed by local press and media and told his extraordinary story of life on the 'Death Railway' during the Second World War.

At the launch Fergus described himself as 'someone who has been blown up, shot at, buried alive twice, been the sole survivor of a massacre and lined up in front of a machine-gun post.' He went on to say, 'It is a miracle I am still alive, and I live every day because of that.'

Click here to purchase a copy of the book, now with 20% off.

Was: £25.00
Now: £20.00
Launch of our new imprint The Praetorian Press

We are proud to announce the formation of a new imprint within Pen & Sword. The Praetorian Press, with its classical connotations, is designed to encourage and attract academic, learned and high-profile authors to select Pen & Sword as their publisher of choice. Titles will not be confined to any particular period of history and indeed the creation of The Praetorian Press History of the British Army, an academic multi-author, multi-title series, is well under way. The first title, Japan's Last Bid for Victory: The Invasion of India 1944 by Robert Lyman has just published.

Captivity, Slavery and Survival as a Far East POW
Was: £19.99
Now: £15.99

A Reluctant Hero
Was: £19.99
Now: £15.99

Prussian Apocalypse
Was: £19.99
Now: £15.99

Roberts and Kitchener in South Africa
Was: £25.00
Now: £20.00

Battle in the Atlantic DVD
Was: £16.99
Now: £13.59

Sea Warfare
Was: £16.99
Now: £13.59

Germany At War - Allied Bombers Over the Reich DVD
Was: £14.99
Now: £11.99

Guderian's Tanks
Was: £21.99
Now: £17.59
Figureheads of the Royal Navy
Lavishly illustrated with much previously unpublished material, the book explores the wide range of subjects that were represented on the bows of Their Majesties' Ships and recounts many of the stories that were told about them.

The narrative is complemented by a catalogue that provides a brief description of each surviving figurehead, each carver's design drawing with its source and reference number as well as those ship plans and contemporary models that show the figurehead's detail. This combination makes the book useful to a wide range of historians, researchers and anyone with an interest in Britain's maritime past. Click here to view this extract.

| | |
| --- | --- |
| | |
Free book every time with the Pen & Sword Book Giveaway
Every time we send you our exclusive newsletter, we will include the name of a randomly selected subscriber at the bottom of each email.

The named subscriber will then have one week to contact us via the website to claim their free book. Keep checking your emails as next time it could be you!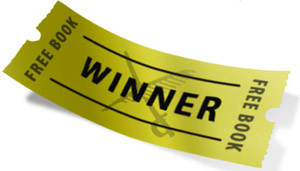 This weeks lucky winner is: Allan Bright
(If you have won make sure to contact us within 7 days to receive your free book)