Please add promotions@pen-and-sword.co.uk to your safe list
Click here to view this email in your browser

In this weeks newsletter...

Notes of a Russian Sniper
Was: £19.99
Now: £15.99
Frontline

The Distant Drum
Was: £19.99
Now: £15.99
Frontline

Figureheads of the Royal Navy
Was: £30.00
Now: £24.00
Seaforth

Ship Models from Kits
Was: £25.00
Now: £20.00
Seaforth

Roman Conquests: Gaul
Was: £19.99
Now: £15.99

Roman Conquests: Asia Minor, Syria and Armenia
Was: £19.99
Now: £15.99

Fight, Dig and Live
Was: £19.99
Now: £15.99

Blood, Bilge and Iron Balls
Was: £16.99
Now: £13.59

Was: £12.99
Now: £10.39
Jonathan Symcox launched his latest release The 1984/85 Miners' Strike Nottinghamshire on Saturday 28/11/11.

The event was well attended with over 60 people including, miners, local press, photographers and the local MP who gave an excellent supporting speech.

John Lowe, chairman of Clipstone Colliery's strike committee, was at the forefront of the fight for jobs of the twelve months' 1984/85 miners' strike at a time when most Nottinghamshire miners preferred to work.

Lowe was witness to many disturbing events, recording his experiences and thoughts in a diary so that they would never be forgotten: With the scars of the dispute still fresh, he reflected upon both local and national events to produce pieces of writing from the heart, illustrated via a huge collection of documentation and memorabilia.

Jonathan Symcox, a Yorkshireman, grandson of John Lowe, has always held the subject of the miner's strike close to heart; this is mainly due to John's many writings on the topic.

Click here to view more information on this title.
Japan's Last Bid for Victory
Robert Lyman's deep knowledge and understanding of the war in Burma, and the great battles at Kohima and Imphal in 1944, are well known. In this book he uses original documents, published works and personal accounts to weave together an enthralling account of some of the bitterest fighting of the Second World War. Not only does he use British sources for his research but he has also included material from the Naga tribes of north-east India, on whose land these battles were fought, and from Japanese accounts, including interviews with Japanese veterans of the fighting. Thus he has been able to produce what is arguably the most balanced history of the battles that were pivotal in ending the Japanese empire. Click here to view this extract.

| | |
| --- | --- |
| | |
Free book every time with the Pen & Sword Book Giveaway
Every time we send you our exclusive newsletter, we will include the name of a randomly selected subscriber at the bottom of each email.

The named subscriber will then have one week to contact us via the website to claim their free book. Keep checking your emails as next time it could be you!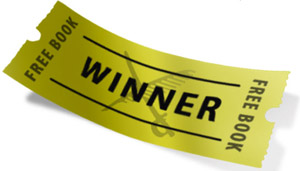 This weeks lucky winner is: Kay Cornock
(If you have won make sure to contact us within 7 days to receive your free book)
© Pen and Sword Books Limited 2011. Registered in England No. 2527258
Registered Office: 47 Church Street, Barnsley, S70 2AS.
Click here if you wish to unsubscribe