Please add promotions@pen-and-sword.co.uk to your safe list
Click here to view this email in your browser


Foul Deeds & Suspicious Deaths in and around Mansfield
Was: £12.99
Now: £10.39

Naval Weapons of World War One
Was: £45.00
Now: £36.00

Cargo Liners
Was: £18.99
Now: £15.19

If You're Reading This...
Was: £19.99
Now: £15.99

Our Price: £12.99
18th December 1916-WWI: The Battle of Verdun Ends - 95 years on

The Battle of Verdun, the longest engagement of World War One, ends after 10 months and massive loss of life. By the time of the French victory on 18th December, 23 million shells had been fired and 650,000 lives lost.

Was: £19.99
Now: £15.99
Two of our titles appeared in Lt-Gen Sir Barney White-Spunners Christmas recommendations:

With the SAS and Other Animals

Andrew Higgins's With the SAS and Other Animals is the story of the author's experiences as a vet with the SAS in the Dhofar War in 1974. His role was to win the local Omanis' 'hearts and minds' by ministering to their livestock goats,camels,sheep and cattle-and then Sultain's menagerie of exotic birds, hyenas and beats. It's not only fun to read buy also rather good account of another largely forgotten campaign, from a distinctly unusual perspective.

Was: £19.99
Now: £15.99
The Ulster Tales

The Ulster tales takes a look at the Troubles in Ulster from a variety of different perspectives. It is an important book and a sympathetic account of a campaign that, although so important at the time and so recent, now seems almost forgotten.

Sir John, himself a former General Officer Commanding in Northern Ireland, knows his subject better than most and his analysis is telling.
If You're Reading This...
Throughout history, soldiers have known that they run the daily risk of being killed in action for their country. When you are stationed on the front line, it is an ever-present danger. Hence, for more than three centuries, soldiers have been writing farewell letters to be read in the event of their death – a last link with that person, and a voice from beyond the grave. If You're Reading This brings together a collection of these letters through history.

Starting with the Napoleonic Wars and concluding with Iraq and Afghanistan, the book not only reveals farewell letters from soldiers of all ranks and nationalities, but tells a potted history of each individual soldier and his or her story. Where possible, the book will also explore the reaction and impact of those letters on the family who received them. Click here to view this extract.

| | |
| --- | --- |
| | |
Free book every time with the Pen & Sword Book Giveaway
Every time we send you our exclusive newsletter, we will include the name of a randomly selected subscriber at the bottom of each email.

The named subscriber will then have one week to contact us via the website to claim their free book. Keep checking your emails as next time it could be you!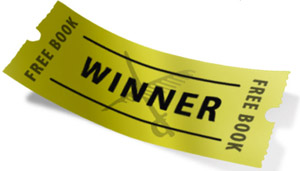 This weeks lucky winner is: Michael Aspell
(If you have won make sure to contact us within 7 days to receive your free book)
© Pen and Sword Books Limited 2011. Registered in England No. 2527258
Registered Office: 47 Church Street, Barnsley, S70 2AS.
Click here if you wish to unsubscribe