Author Guest Post: Robert Wilsey
Crash, Bang, Wallop, What a picture, What a photograph!
On 6 October 1981 I was concentrating on carrying out an engine-off landing in a Westland Scout AH Mk1 XP890 at Middle Wallop, with fellow flying instructor, Staff Sergeant Séan Bonner of the Parachute Regiment, sitting in the left-hand seat, when there was an almighty bang. Time slowed to hundreds of frames per second. Debris and shards of perspex flew over our canopy. My first reaction was whatever have I done? Had I mishandled the cyclic and chopped our tail boom off? A millisecond later and that possibility was eradicated as the cyclic had been kept central although there were now considerable feed-back forces and I watched in silent amazement as our distorted rotor disc started excavating the grass in front of us as we careered along on our wild ride.
I will let you read the complete story of how a Bristow Helicopter Bell 47G-4A G-AXKT, also engaged in an engine-off landing, had flared right into the top of our rotor disc, and how all four of us were involved in a miraculous escape, in my book 'Flying Light Helicopters with the Royal Marines – Collective Tales from Marine Air 489'.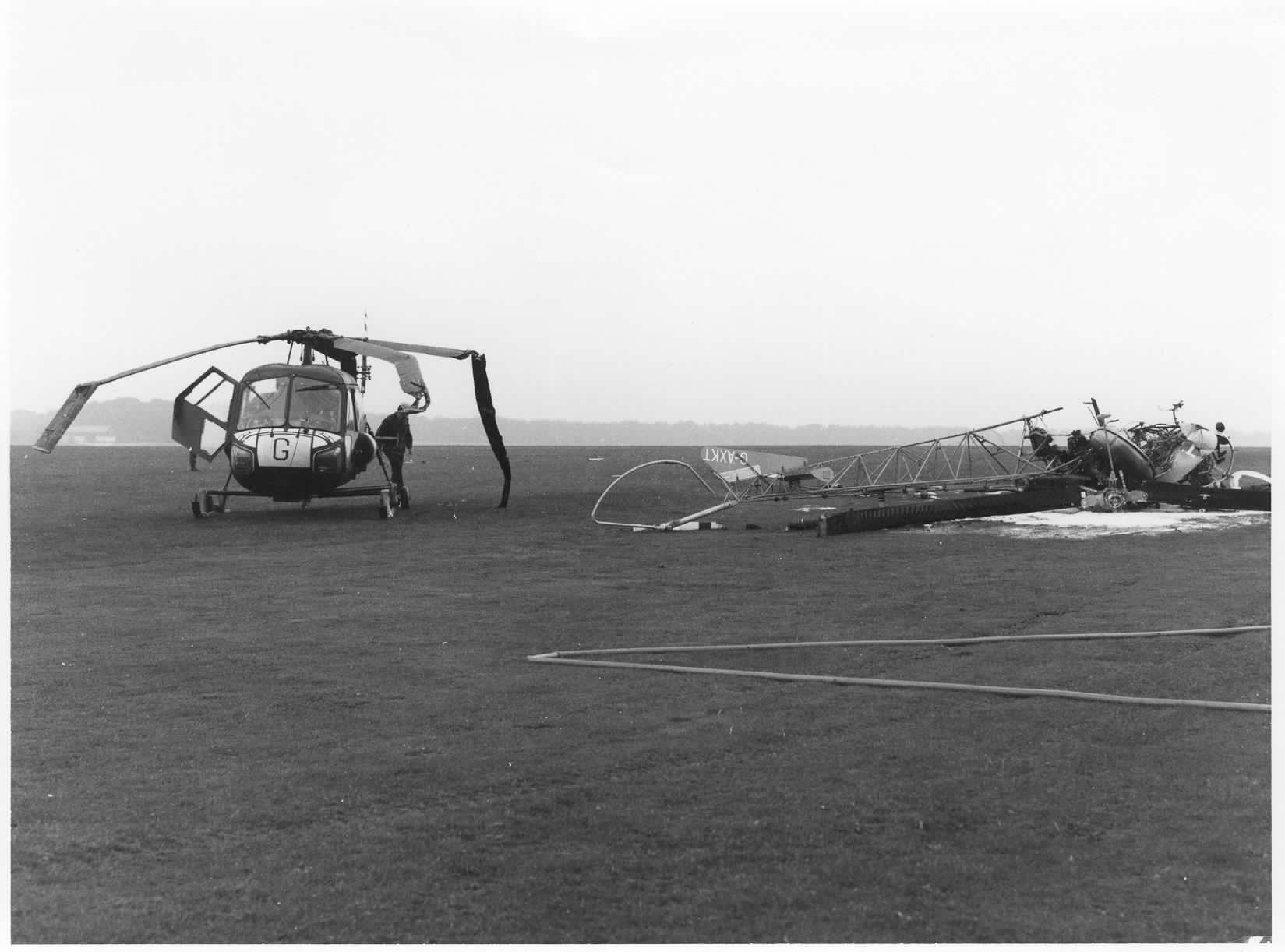 This blog however is about a secondary story that came to my attention some years after the crash. It so happened that the Airfix 1/72 scale model kit for the Westland Scout represented our actual aircraft along with alternative decals for a Royal Jordanian Air Force aircraft. Initially when the kit was released in 1966 it came in a clear plastic bag with a header card with the artwork and instructions stapled on the top but this was soon replaced by a plastic blister card-backed version in 1973 and included an alternative choice of decals for XP890, XP885 and the Jordanian aircraft. From 1975 to 2001 it was sold in various cardboard-boxed versions with minor Airfix marketing differences. Naturally the REME technicians over the years had made this kit as XP890 and it usually hung suspended by a thread from the ceiling above the Form 700 desk where pilots signed for their aircraft. Until a few years after the crash I was totally unaware of the strange and hard-to-believe story of how, whenever the string had broken and the model had fallen on to the desk and suffered some damage, on each occasion the real aircraft had been involved in an incident. Previously the REME technicians had patched up the model and re-hung it but I will leave you to read what exactly happened on that overcast damp day in 1981.
The artwork on the Airfix kit box was a vivid painting by talented marine and aviation artist Roy Cross RSMA GAvA of a Scout at low level over a British Army training area, perhaps Tidworth or Sennelager, flying past a number of Centurion Mk III tanks with a tank crewman cheerfully waving. The aircraft depicted is actually XP885 and I am intrigued as to why, since the model kit was originally issued as XP890. The option which included the decals for XP885 was introduced later (perhaps because that was the aircraft in the painting?), but to all intents and purposes the artwork reminds me exactly of good old XP890.
Sadly, the Airfix Scout model is no longer produced by Airfix but I had managed to purchase a model kit in the late 1990s in memory of XP890. It reminds me of schoolboy days where the latest Airfix bagged kit was eagerly opened. The header card instructions were always slightly torn during this process; we never seemed to have used a de-stapler. The kit will remain unmade and with the photos, a reminder of how XP890's robust construction helped to save our lives. I will take Tommy Steele's advice to 'Stick it in yer fam'ly album!'
The full story of this accident can be read in:
Flying Light Helicopters with the Royal Marines – Collective Tales from Marine Air 489 by Robert Wilsey. Pen & Sword Books.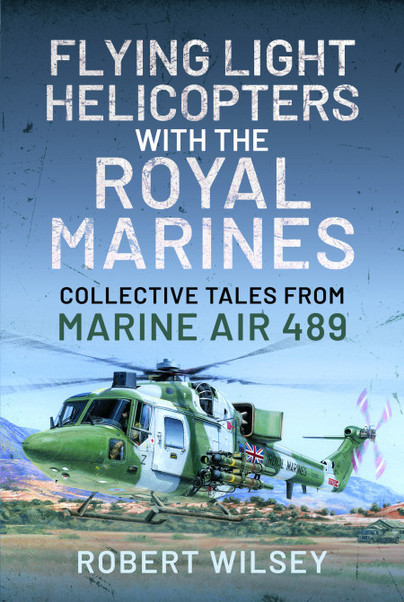 ---