Ten things you never knew about Horror Films
Guest post from author Jennifer Selway.
Boris Karloff's real name was William Pratt and he was born in Camberwell, south London. Towards the end of his life he lived in the Hampshire village of Bramshott and his benign ghost is said to walk the sunken lanes around the village.
………………………………………………………………………………….
Movie stars usually make their name when they're young and complain as the parts dwindle as they age. But the stars of the classic horror movies were often well into middle age when the dark side beckoned. Boris Karloff, born in 1887 didn't film Frankenstein until 1931 when he was 44. It was his 81st film.
Bela Lugosi, born in 1882 was 49 when Dracula was filmed. Peter Cushing, born in 1913, was reckoned to be "40 and a failure" by his father and it wasn't until 1957 that he, at the age of 44 first played Baron Frankenstein in Hammer Films' The Curse of Frankenstein.
Christopher Lee said "At the age of 35 the men of may family had become cardinals or colonels, chairmen or ambassadors. I had gone into acting without a natural gift for it. After ten years in the cinema I was as tall and foreign and almost as unknown as when I started'. And that's when he found fame as Hammer's Count Dracula. Vincent Price seemed destined for a career as a handsome leading man until, at the age of 42, in 1953 he was offered a part in House of Wax and became, as People magazine described him the "Gable of Gothic".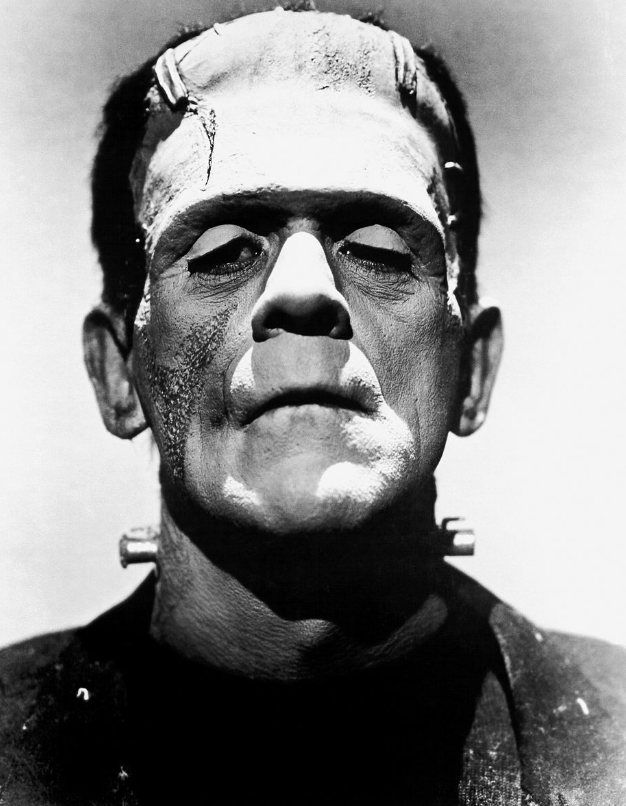 ………………………………………………………………………………….
Roger Corman was one of the founders of AIP who made any number of schlock horror movies along with adaptations of Edgar Allen Poe. AIP's publicity department came up with this formula for success which they called "The Peter Pan syndrome". It stated that:

A) a younger child will watch anything an older child will watch
B) an older child will not watch anything a younger child will watch
C) a girl will watch anything a boy will watch
D) A boy will not watch anything a girl will watch

With this in mind all films – said AIP – should therefore be aimed at 19-year-old boys.
………………………………………………………………………………….
Ingrid Pitt, the beautiful and voluptuous star of many Hammer films, sometime called "the most beautiful ghoul in the world" had an extraordinary life. Unable to escape from Nazi Germany Ingrid was five years old when she and her mother were rounded up and sent to Stutthof concentration camp in Poland where she would remain for three years.

………………………………………………………………………………….

As a teenage boy on his way to Menton in the south of France for a summer holiday, Christopher Lee stopped off in Paris where he met the distinguished American war correspondent Webb Miller. By way of entertainment Webb took Lee to see the last public execution in France – that of the serial killer Eugene Weidmann who faced the guillotine on June 17th 1939. Lee claimed to have suffered nightmares as a result of this for the rest of his life. Webb died in mysterious circumstances a year later on the London Underground.
………………………………………………………………………………….

Both Peter Cushing and Christopher Lee appeared in Laurence Olivier's 1948 film version of Hamlet. They had small roles and never actually met on set.

………………………………………………………………………………….

Roger Corman's 1990 autobiography is called How I Made a Hundred Movies and Never Lost a Dime. He was being far too modest. He has in fact made more than 400 movies.
………………………………………………………………………………….

Lon Chaney was one of the great stars of the silent screen who was in The Hunchback of Notre Dame (1923) and The Phantom of the Opera (1925). He was also born (in 1883) into a silent world for his parents were both deaf-mute. His maternal grandfather Jonathan R.Kennedy had founded the Colorado Institute for the Education of Mutes in 1874 which still exists today as the Colorado School for the Deaf and Blind. As a boy Chaney was fluent in sign language and would act out the local news for his parents.

………………………………………………………………………………….

Elsa Lanchester's two weeks' work in The Bride of Frankenstein (1935) earned her cinematic immortality. Her mother Biddy (who had been secretary to Karl Marx's daughter) was also briefly famous. Refusing to marry Elsa's father James "Shamus" Sullivan, her family had her committed to the Priory Hospital in Roehampton under the 1890 Lunacy Act. After her release she refused to see her father again and the "Lanchester Kidnapping Case" made headlines around the world.

………………………………………………………………………………….

In an age when Hollywood actresses had bobbed, neat hair, Carol Borland was the exception. Her long, straight, waist-length hair perplexed the make-up department when she played Luna in Mark of the Vampire (1935) with Bela Lugosi. In the end her hair was parted in the middle and spirit gum was used to hold it back. And thus was the classic look of the vampires born, reprised countless times.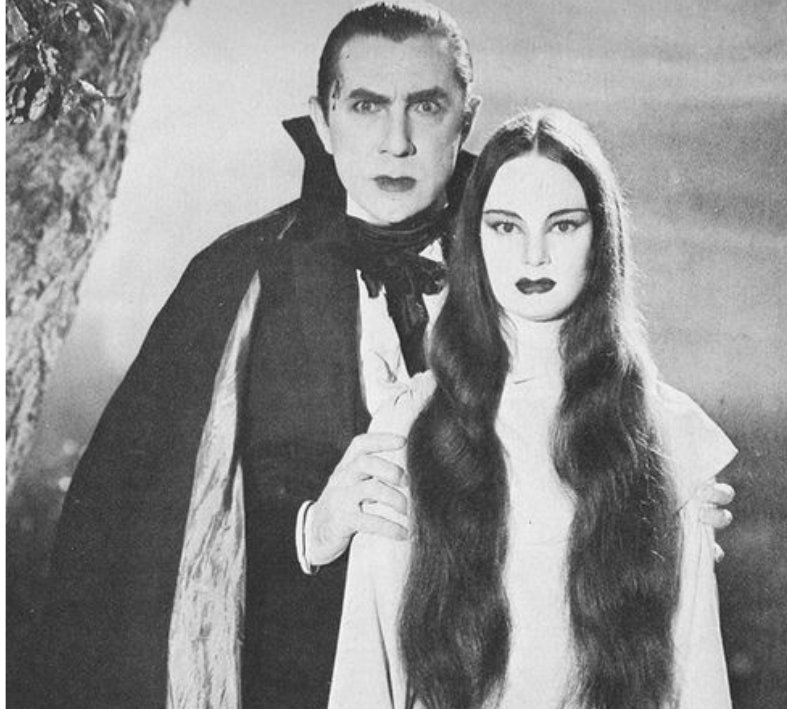 ………………………………………………………………………………….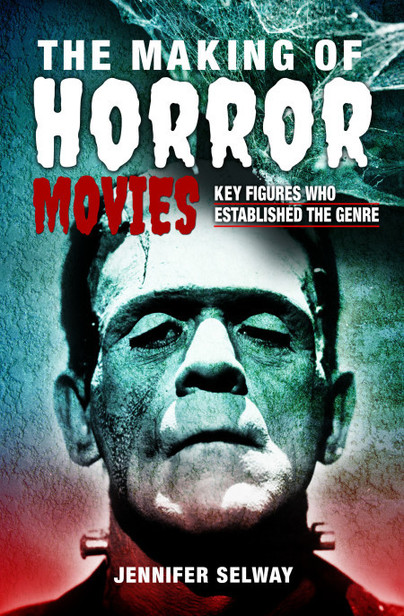 The Making of Horror Movies is available to order here.
---