Author Guest Post: David Duker
Writing 'One of Our Own' has quite simply been the privilege of a lifetime. I hold the generation who overcame the huge challenge of the Second World War in the highest regard and to be able to immerse myself in the story of one man's journey has been an honour. Victor Ekins was an incredibly special person who, like so many, gave his all to repel the dark cloud of war that had fallen over the world. His modest and understated nature would have baulked at such a statement but the fact is we are talking about a man who had a natural intuition when it comes to the human spirit. Victor could make connections with ease but his almost imperceptible skill was nurturing a connection that struck a deeper chord. Whether it was his engaging personality, his obvious strength of character or the fact that he genuinely wanted the best for those lucky enough to make his acquaintance, he was a man tailor made for leadership. His diligence in keeping five years worth of wartime diaries has seen him become a spiritual guide to this project and has allowed us to illuminate an otherwise untold story of human endeavour. True to form, Victor himself has led the way and I have been in the rather wonderful position of following his lead.
This is the story of Victor's war. The narrative of the book is his narrative. If an event or personality was pertinent enough for him to write about in his diary, then I have endeavoured to reflect that in this book. I wanted to do justice to those who made an impression on his life. We have been in the fortunate position of being able to access his pilots logbook, the Operational Record Book for every day that he served with a front line squadron and his own personal diaries. The entries that he made during those tumultuous years have given us a fascinating and personal insight into Victor's world. It is not the sort of diary that could be published as it is, with each entry being short, sharp and extremely matter of fact. Victor dedicated himself to keeping a record of squadron life, which can be shown by the fact that he would regularly draft somebody in to carry on if he was absent on leave but the diary was never intended to be expressive or creative. Like the man himself, the document that had laid unopened for over 80 years was direct and to the point. The real skill when working with the diaries was to never underestimate the depth of a short statement and, in some cases, a single word. Yet, despite the practical nature of his writing, it is a document full of feeling and it has been my privilege to take the time to get in tune with it during our research.
The project has been a true team effort. Working with Anthony and Paul Ekins over the last few years has been such a privilege and their openness, trust and enthusiasm for telling their father's story has been absolutely vital to its success. Quite simply, this is a book for them. It's a modest account of the life of a member of the Ekins family, a local hero and one of this nations 'Few'. Of a young man that could be counted upon when his nation and indeed the free world needed him the most. Yes, Victor Ekins was a Battle of Britain pilot but more importantly, what has emerged is the story of a good man.
After in depth conversations with Victor's family and close acquaintances it soon became apparent that, like so many of their generation, neither he nor Kim chose to speak about their wartime experiences. They gave up six of their youthful years in service of their country and, once their duty was complete, very much closed that chapter of their life. I have lived in Victor's hometown of St. Neots my entire life and have also held a lifelong passion for the Battle of Britain but a measure of the modesty can be seen by the fact that I had never heard about his wartime achievements. This whole project began by the chance discovery of a document online, my connection to the wonderful Kent Battle of Britain Museum and the sheer fact that Anthony and Judith Ekins saw fit to let a complete stranger into their house after I had rather boldly knocked on their door to introduce myself. After explaining my background and sharing my view that Victor should be recognised locally, perhaps with a blue plaque, Anthony invited me into his garage as he had a few items of his fathers that 'may be of interest'. What he showed me stopped me in my tracks. After opening a very modest and unassuming storage box, there, set out in front of me was the most wonderful and complete collection of photographs and memorabilia that one could wish to see. It was a remarkable catalogue of Victor's experiences and, to top it off, it was complemented by his wartime diaries. It was obvious from the outset that a personal and unique story was just sitting there, waiting to be told.
What emerged was a story of duty, unity, courage and resilience. A story of a young man who was subjected to the extremes of the Battle of Britain and, despite daunting odds, managed not only to survive the ordeal but would go through the most intense period of personal progress of his entire life. Victor would experience the agony of being part of a squadron that was absolutely decimated, as time and again friends and colleagues lost their lives in pursuit of freedom. His time spent with 111 Squadron would stay with him forever but, despite the relentless demands of life or death combat, Victor's stoicism and positive demeanour proved to be a tonic to those around him. The natural shoots of leadership were evident from the very beginning and would lead him on a journey that culminated in being given command of a squadron of his own. He revelled in the brotherhood of squadron life, nurturing bonds that would last a lifetime and were impossible to replicate unless you had experienced those epic days serving with Fighter Command during the Second World War.
'One of Our Own' is a story packed full of action, loss and duty- but also love. The unavoidable thread that runs through the book is the relationship that he formed with his beloved Kim, who served as a 'plotter' with the Women's Auxiliary Air Force. Their wartime stories entwined into a beautiful narrative that would play out to the soundtrack of air raid sirens and exploding bombs. It would go on to last a lifetime.
It is my pleasure to share with you the story of Squadron Leader Victor Ekins MBE DFC- 'One of Our Own'.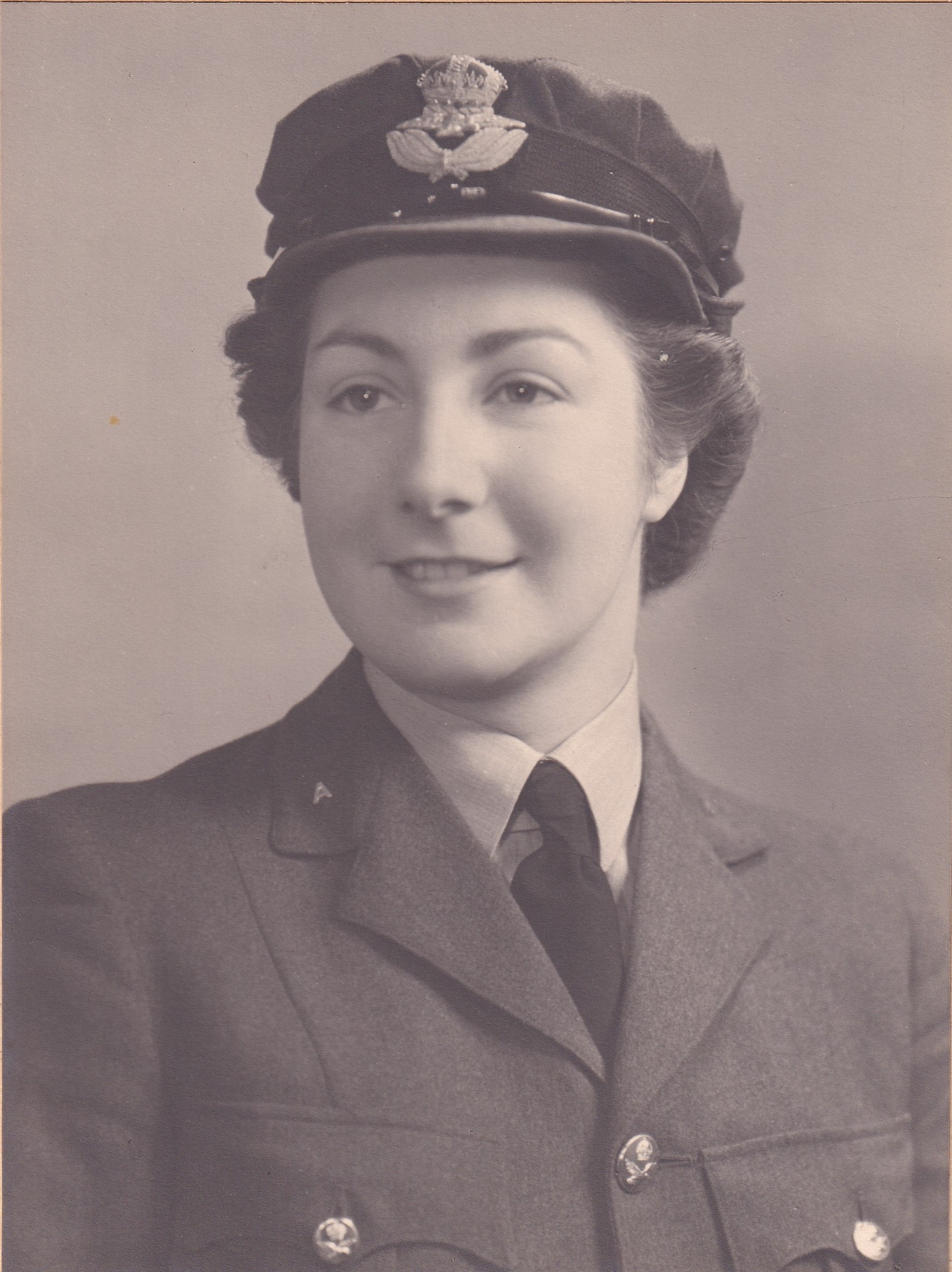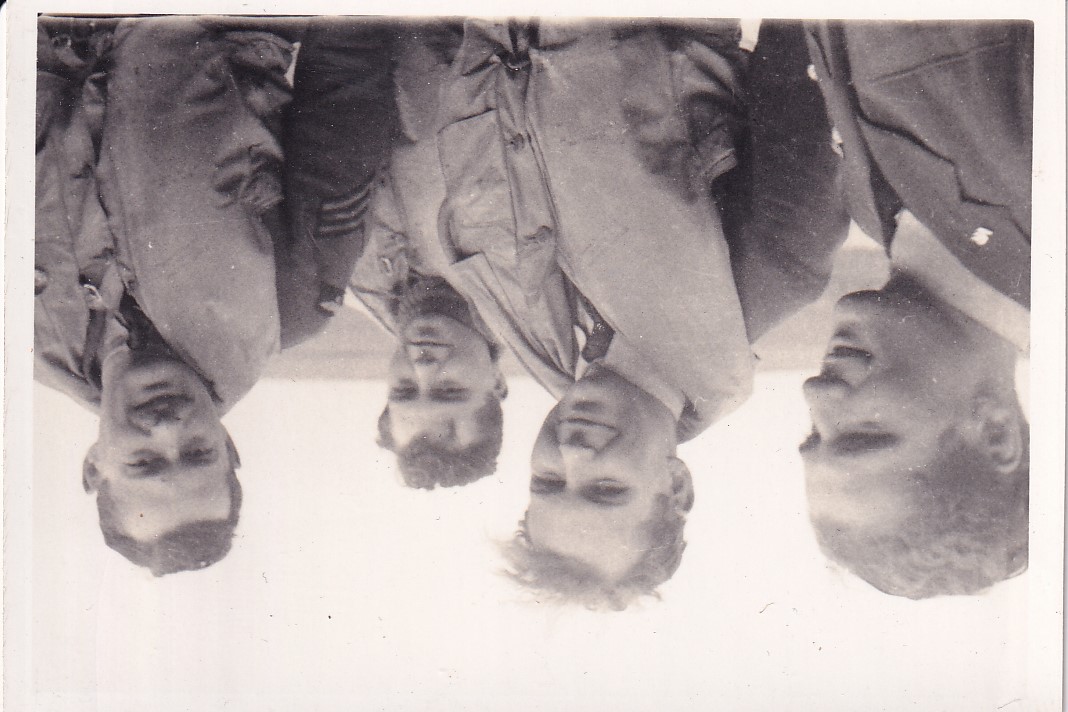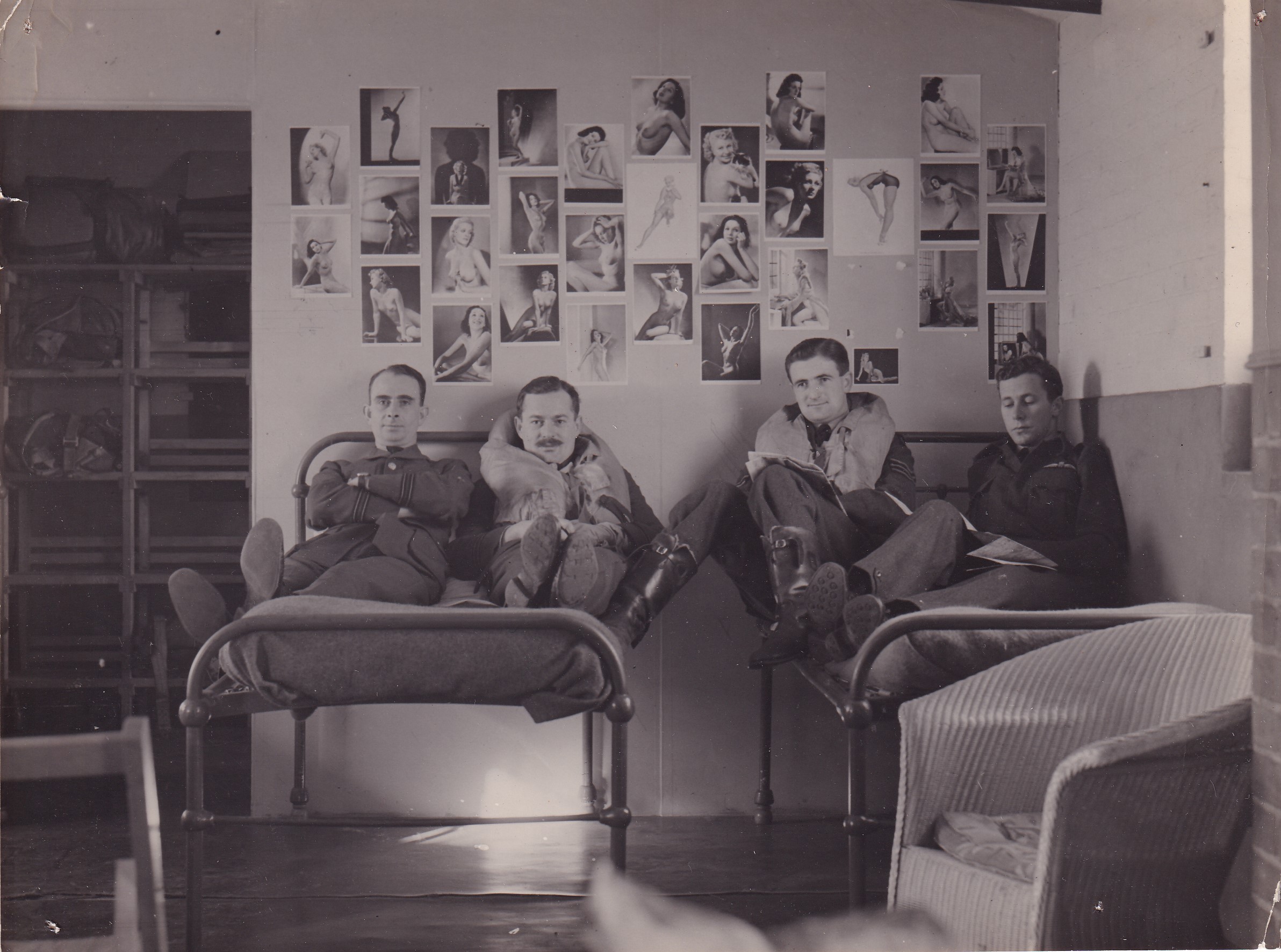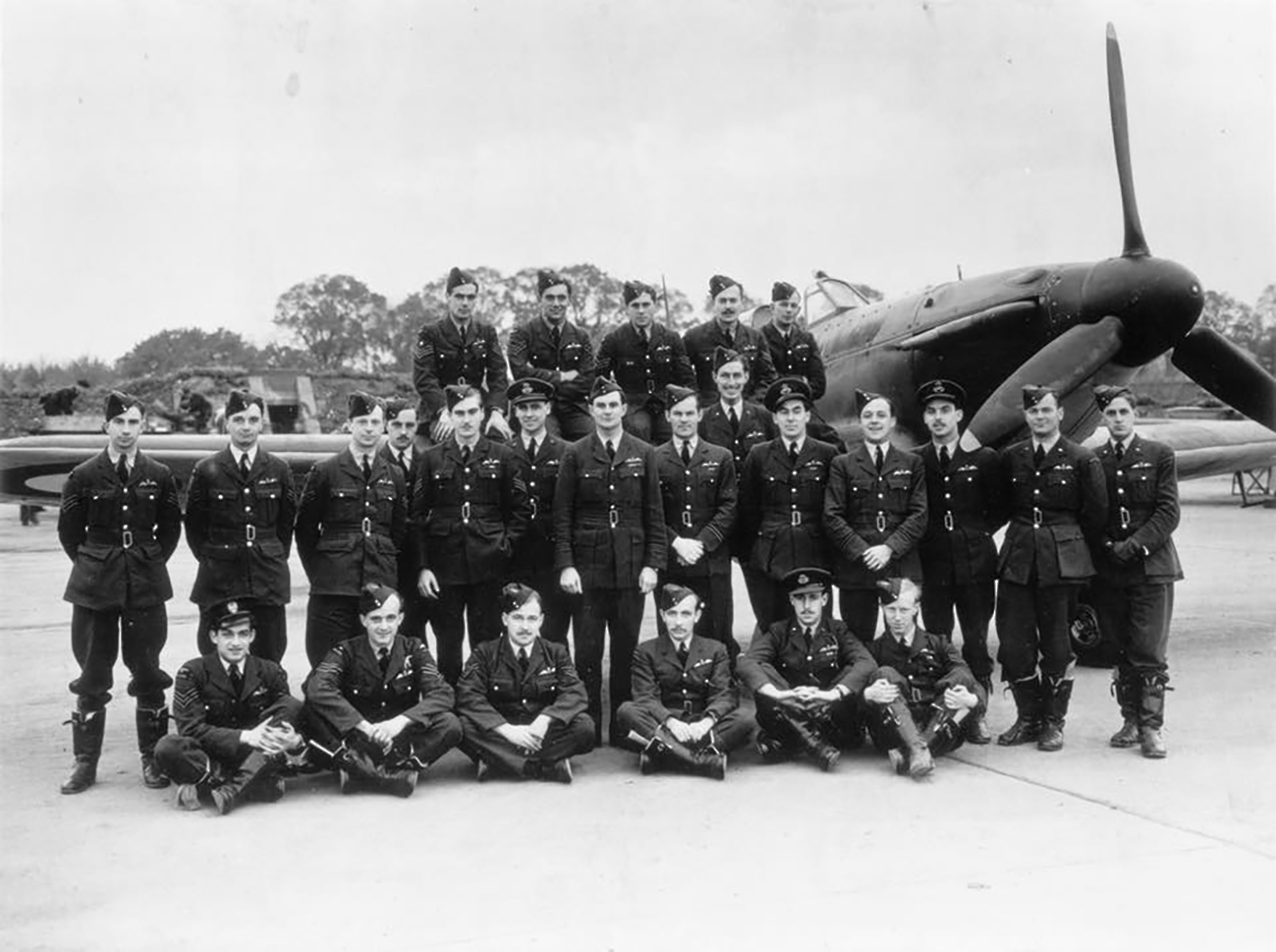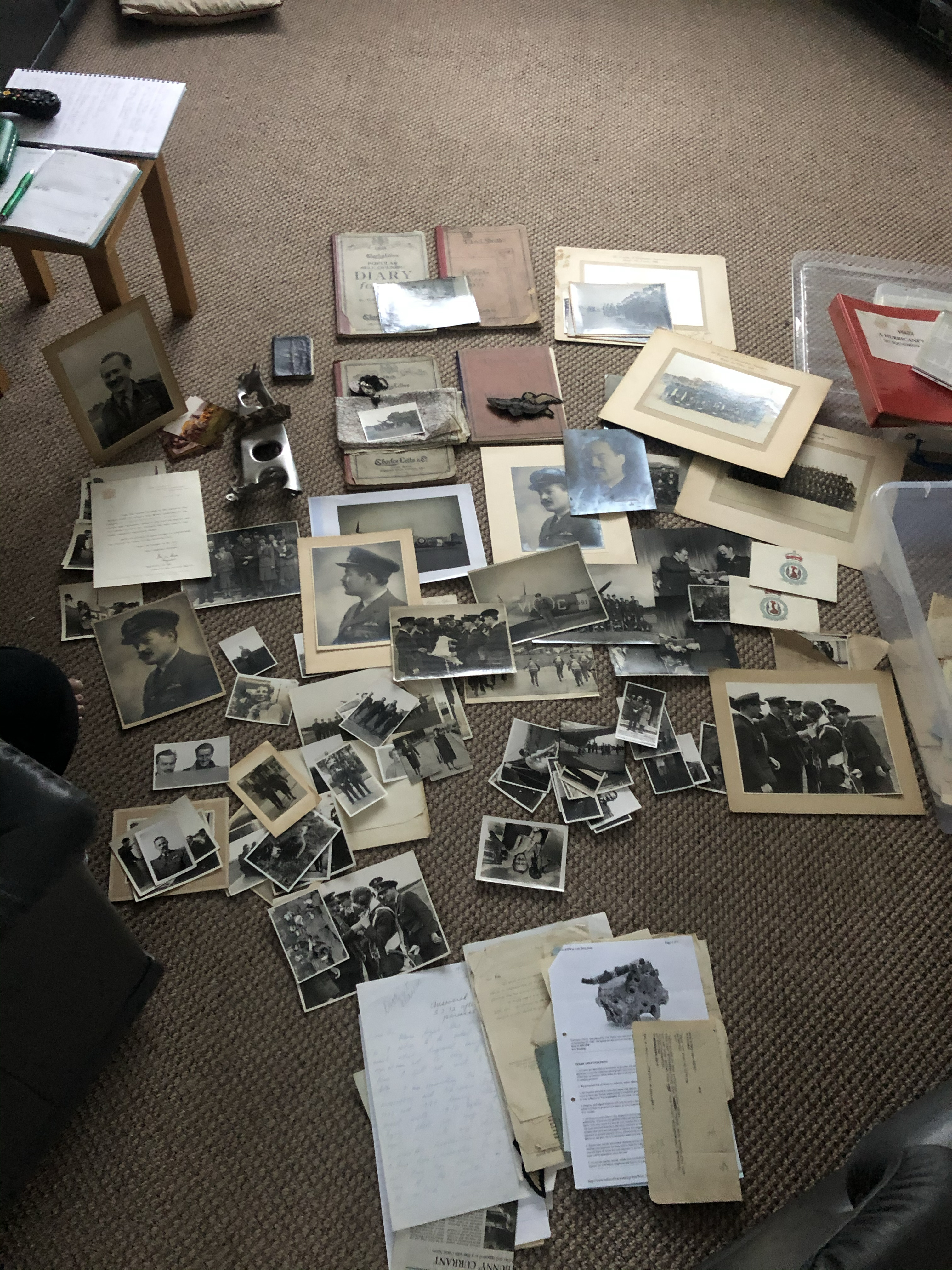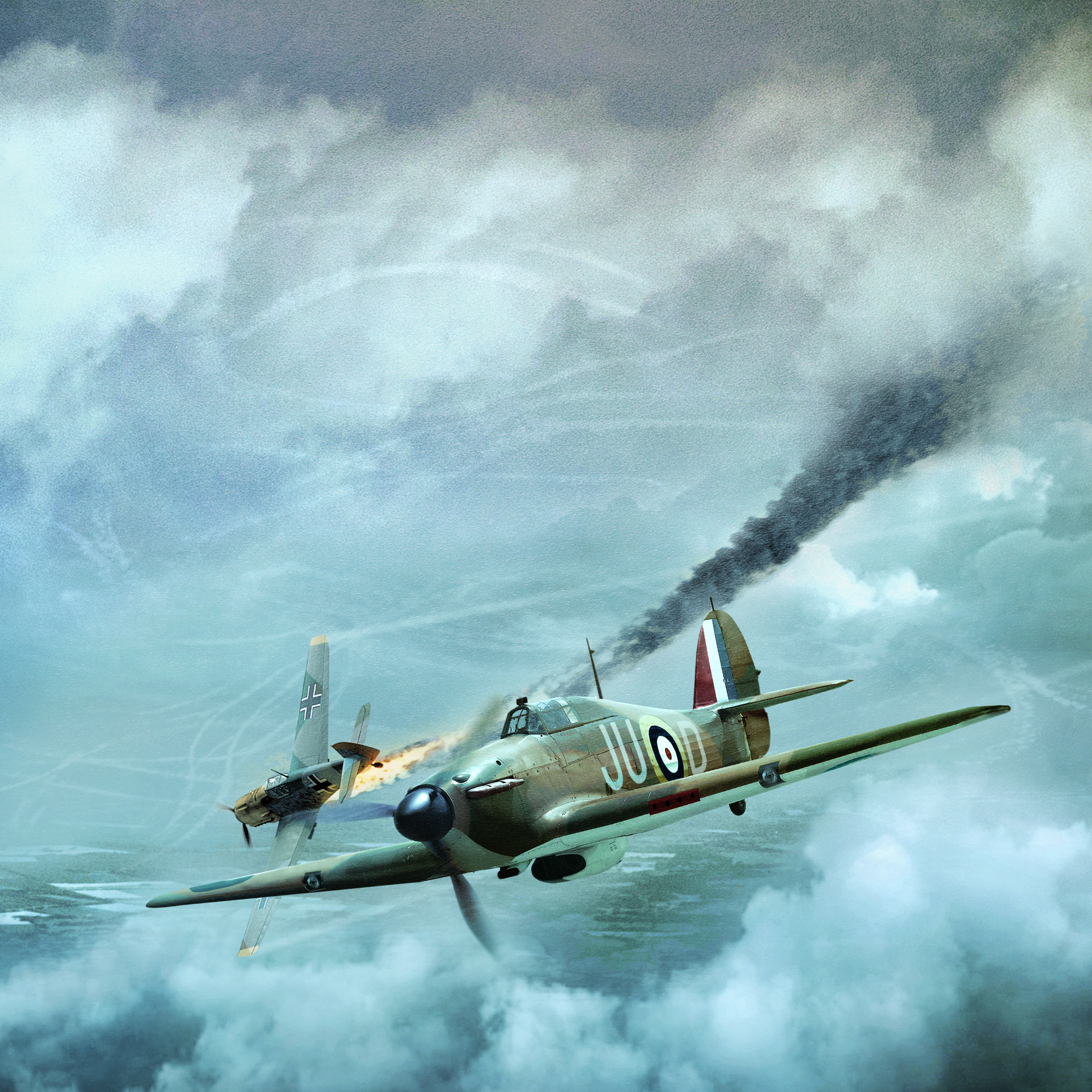 …………………………………………………..
Preorder One of Our Own here.
---