Author spotlight: John Matthews
John was born at the Preston Royal Infirmary in September 1951.
Situated on Deepdale Road the hospital was just across the road from Deepdale station which was on the Preston to Longridge Railway, although passenger services had ceased as early as 1930. A further mile up the road was the football ground of Preston North End famously known as both 'The Invincibles' and 'The Lilywhites'. On early visits to the ground with his father, who was a Geordie and a Newcastle United follower, John was lucky enough to see the final years of the footballing legend Sir Tom Finney, including his last game against Luton Town in 1960.
So even in those formative years both railways and football became an important part of his everyday life. Playing soccer in the car free (and carefree) streets was a daily pastime as well as in the local field where the clanking of coal wagons could be heard as they were shunted in the nearby Ribble Sidings. Trainspotting soon became the big thing and frequent visits to an excellent spot just south of Preston station afforded excellent views of the main line and the former L&Y Southport and East Lancashire lines. A little later, as the love of football continued, a local team was formed and they played in the 'Churches League' for a good number of years.
John had attended Penwortham County Secondary School and armed with two GCE 'O' levels in Maths and English Language he set off into the world of employment starting with a job in Lloyds Bank in Southport. Sadly, the railway to take him there had closed in 1964 so a long 'Ribble Bus' journey was required to get to work and back. A selection of jobs followed in the next forty years until retirement came along around 2006 and the time since has been taken up with painting (pictures not fences), watching cricket and compiling railway books, this being his fourth.
Married for over 35 years he has two sons, Jonathan, a teacher at Westminster School, and Alexander, who is married to Robyn with two boys William and Charles.
Putting this and the earlier books together have given him a great deal of pleasure and allowed John to meet some of his favourite railway photographers like John Whiteley, Peter Fitton and the incomparable Gavin Morrison. There are many more stories and tales of the past so if there is a further book perhaps, they can be unearthed. Very much hope you enjoy this look back at the passenger trains of the north and that they help you recall some fond memories of years gone by.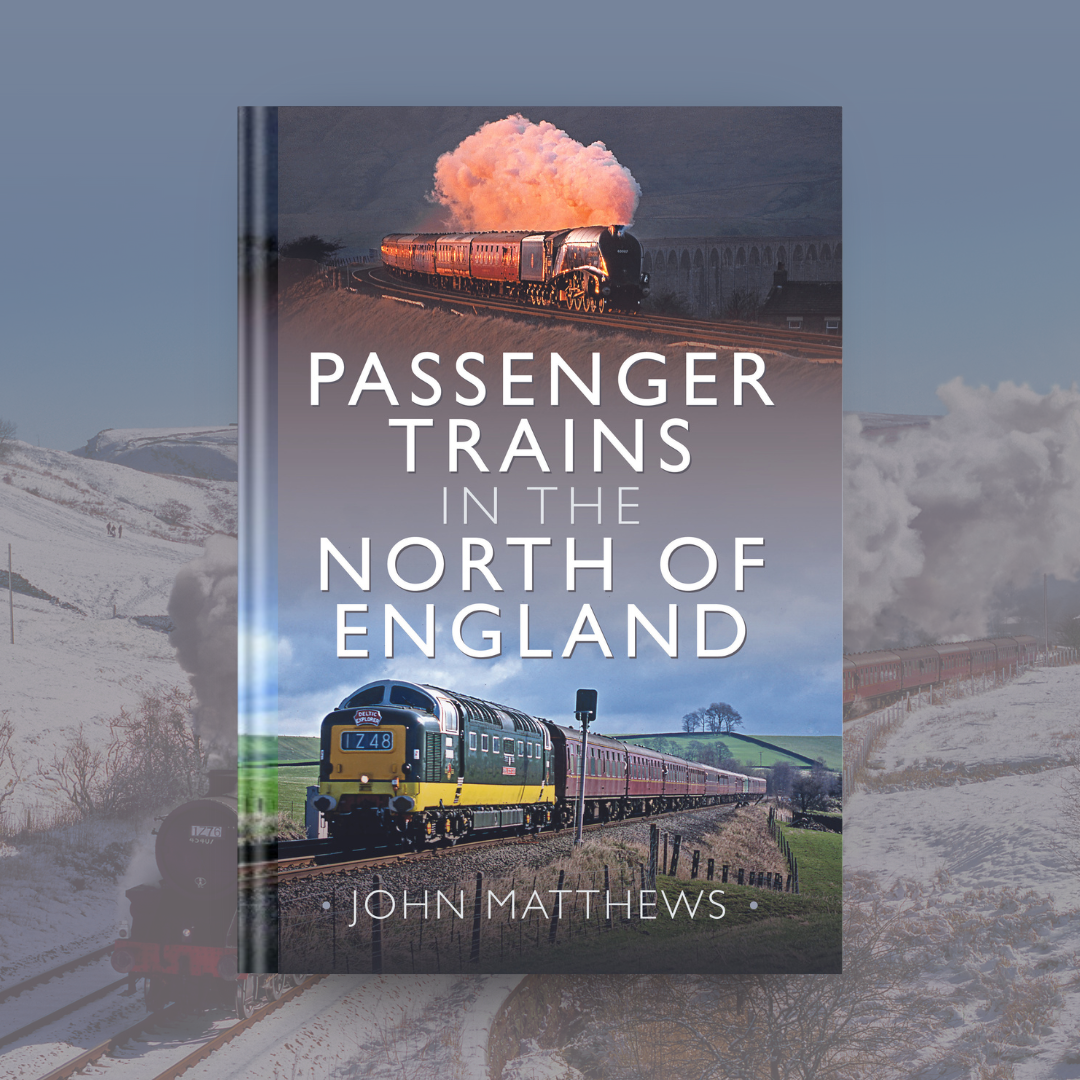 Passenger Trains in the North of England is available to order here.
---