Author Guest Post: Matthew Wharmby
London's Advert Buses
by Matthew Wharmby
Go anywhere in central London and, before long, you're sure to see an advert bus, its colourful all-over vinyl plugging just about anything you'd care to buy. Advert buses have been a hallmark of the modern scene for two decades now, not just hooking an endless parade of (hopefully) deep-pocketed London consumers, but helping to put no small amount of that money into TfL's desperately empty coffers!
In the 1970s, almost another era altogether, advert buses were also commonplace in London. Back then, of course, they were all painted by hand, some with extraordinary skill. As time went on they expanded from plugging products to participating in the old London Transport's own celebrations; HM Queen Elizabeth II's Silver Jubilee in 1977, the 150th anniversary of omnibuses as a whole in 1979, the Royal Wedding of Charles and Diana in 1981 and finally, LT's own Golden Jubilee in 1983.
Then, with one ghastly green and yellow Routemaster sponsored by Underwoods photo developers in 1984, it all came to a crashing halt. No further advert liveries appeared after that, though with the onset of tendering and privatisation, the normal buses were colourful enough in their own right.
It took another Jubilee to bring the concept back to what by 2002 was now Transport for London (TfL). Fifty buses across a range of contracted companied donned gold vinyl to celebrate HM the Queen's Golden Jubilee, and after that, the scene mushroomed. From a suite of London Fashion Week wraps to the successful bid for the 2012 Olympic Games, advert buses became big business and there have been thousands upon thousands of them in the last two decades.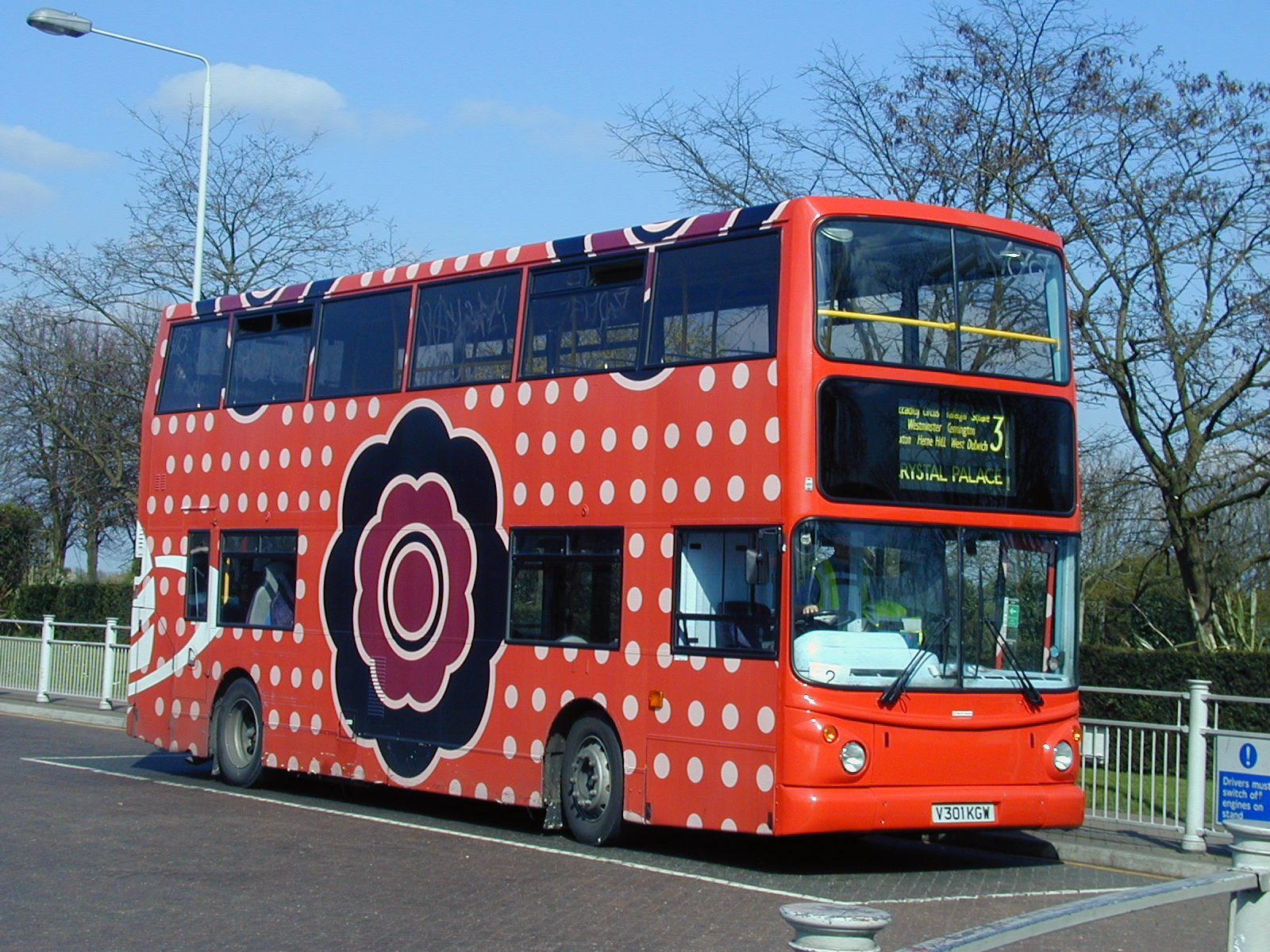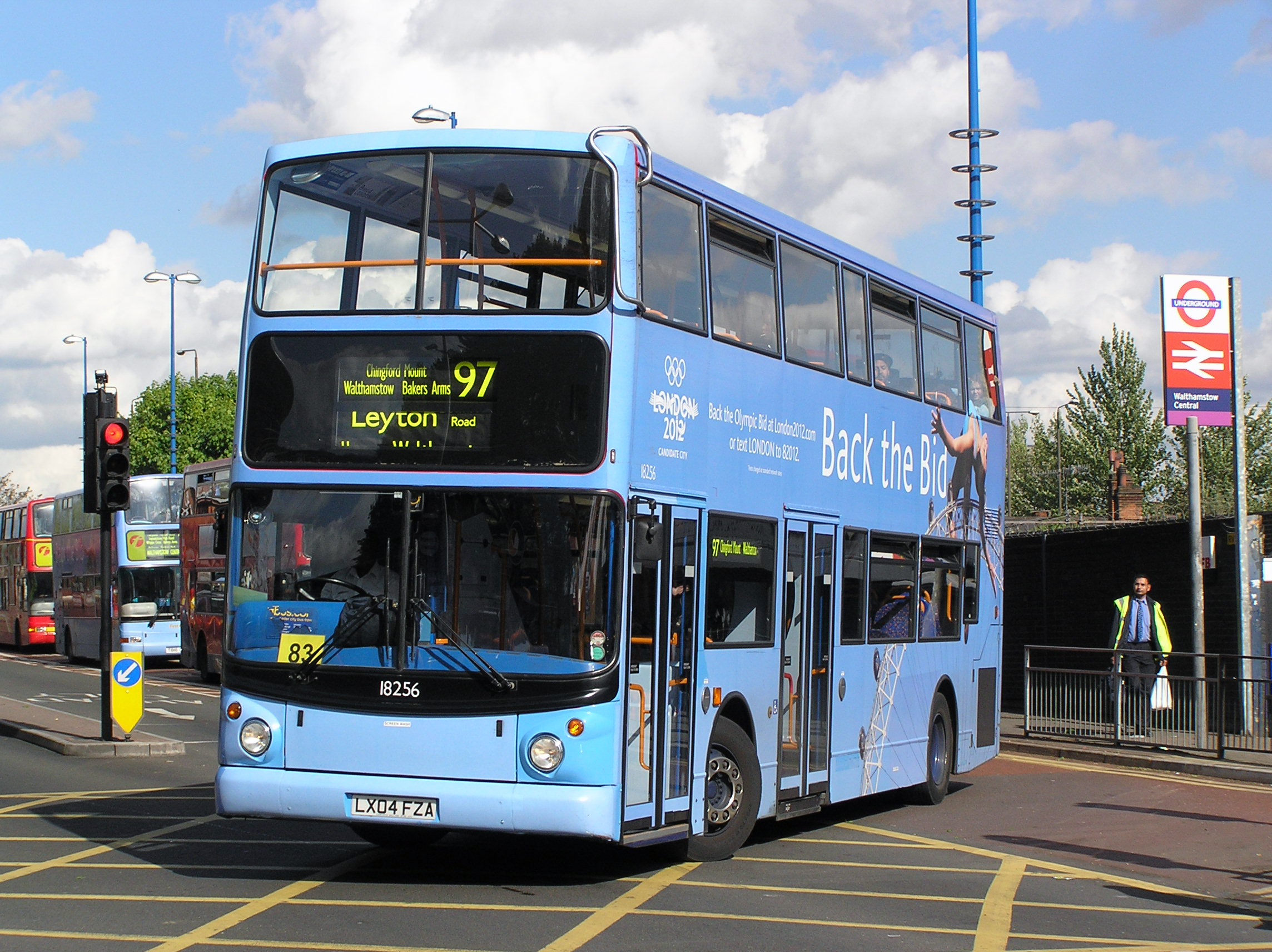 The method of applying the ads themselves has also been refined; printed on strong vinyl, the wraps are stuck over existing paintwork and are delicate enough not to peel it off when removed after a month or several months of a typical ad campaign, latterly supervised by Global Media Group Services. With such easy turnover, buses have often been seen carrying up to four wraps in any calendar year.
It's not just products and services that have been paraded before twenty years' worth of Londoners and visitors. The story has now come full circle with HM the Queen's Platinum Jubilee in 2022, followed this year by the Coronation of her successor, HM King Charles III.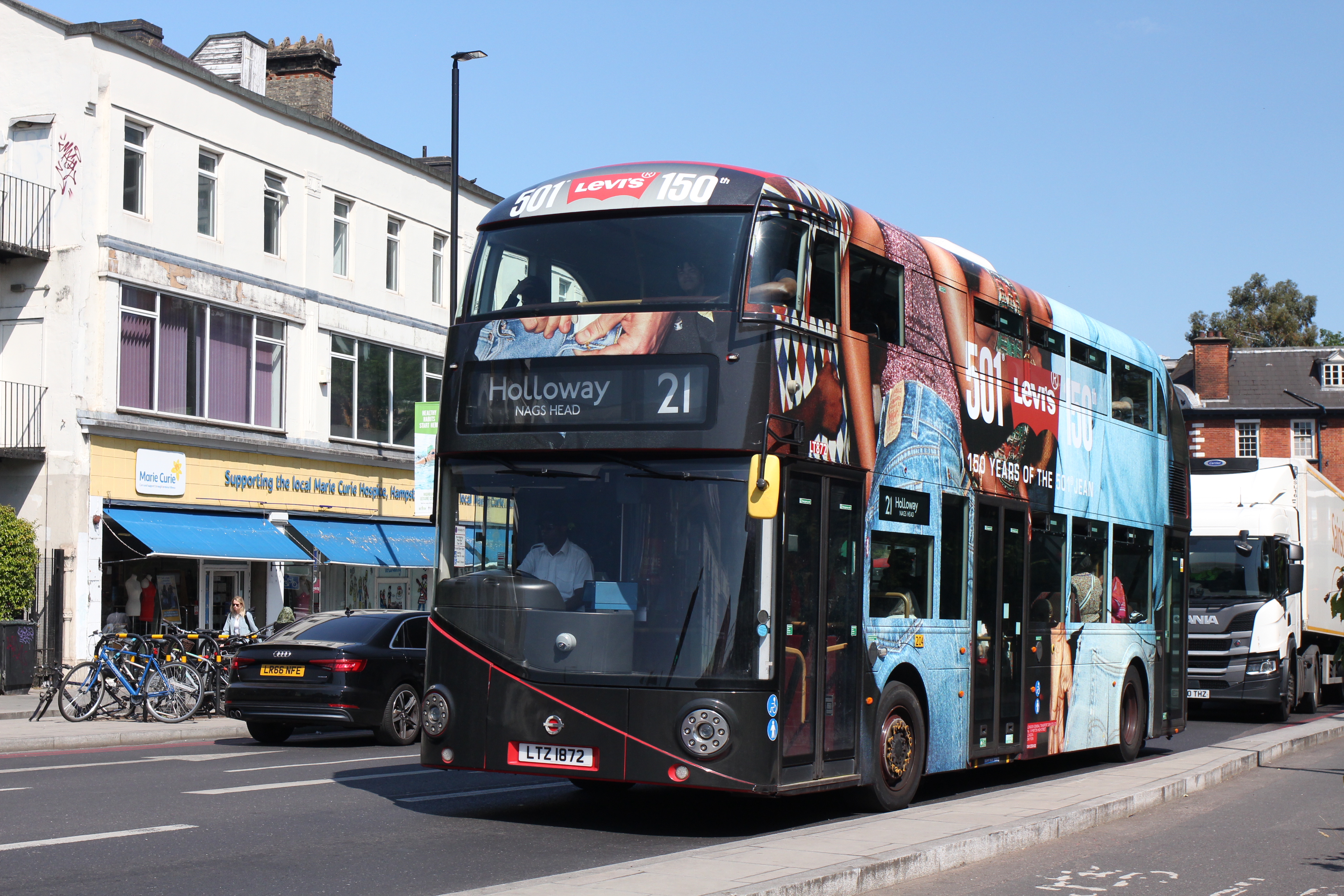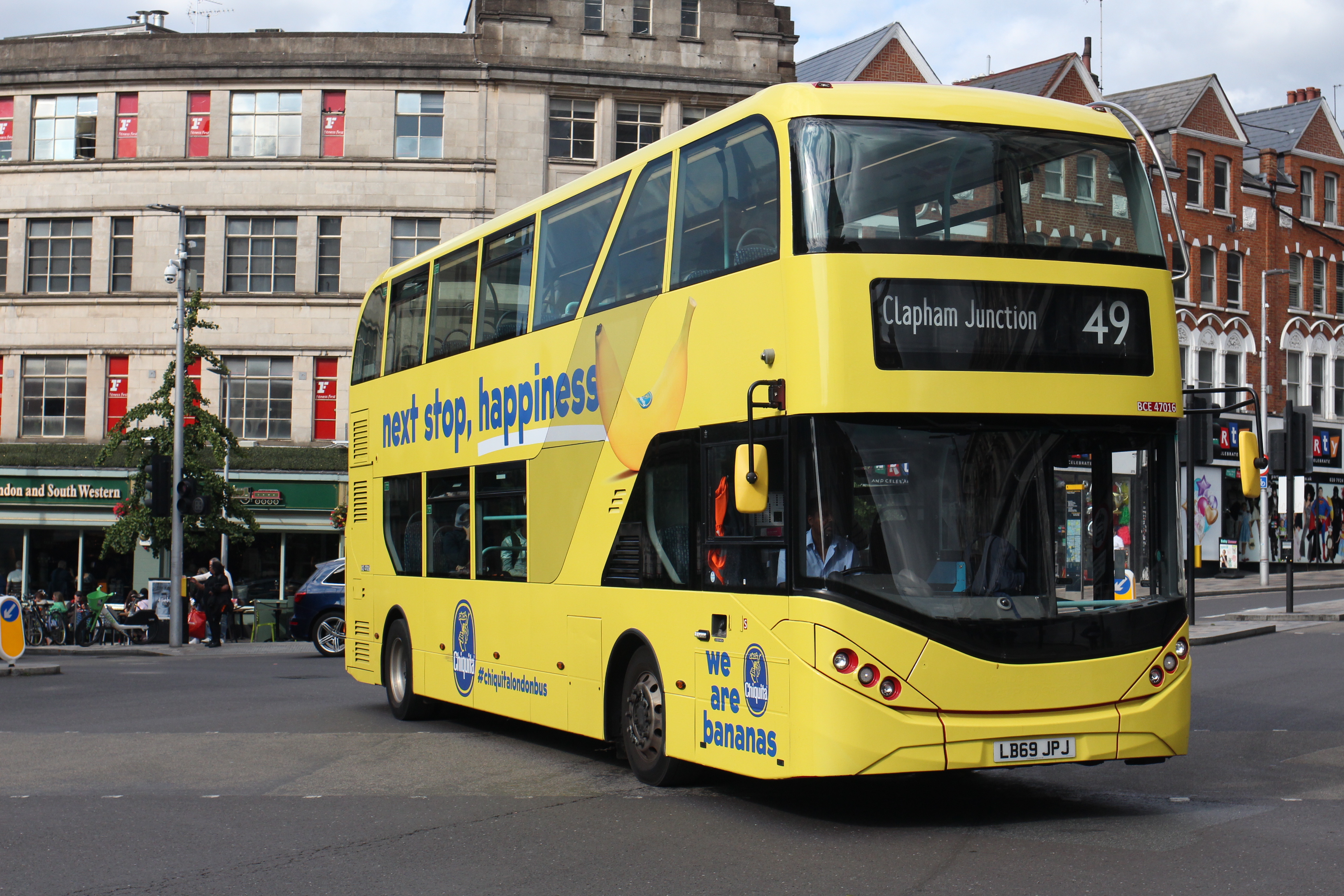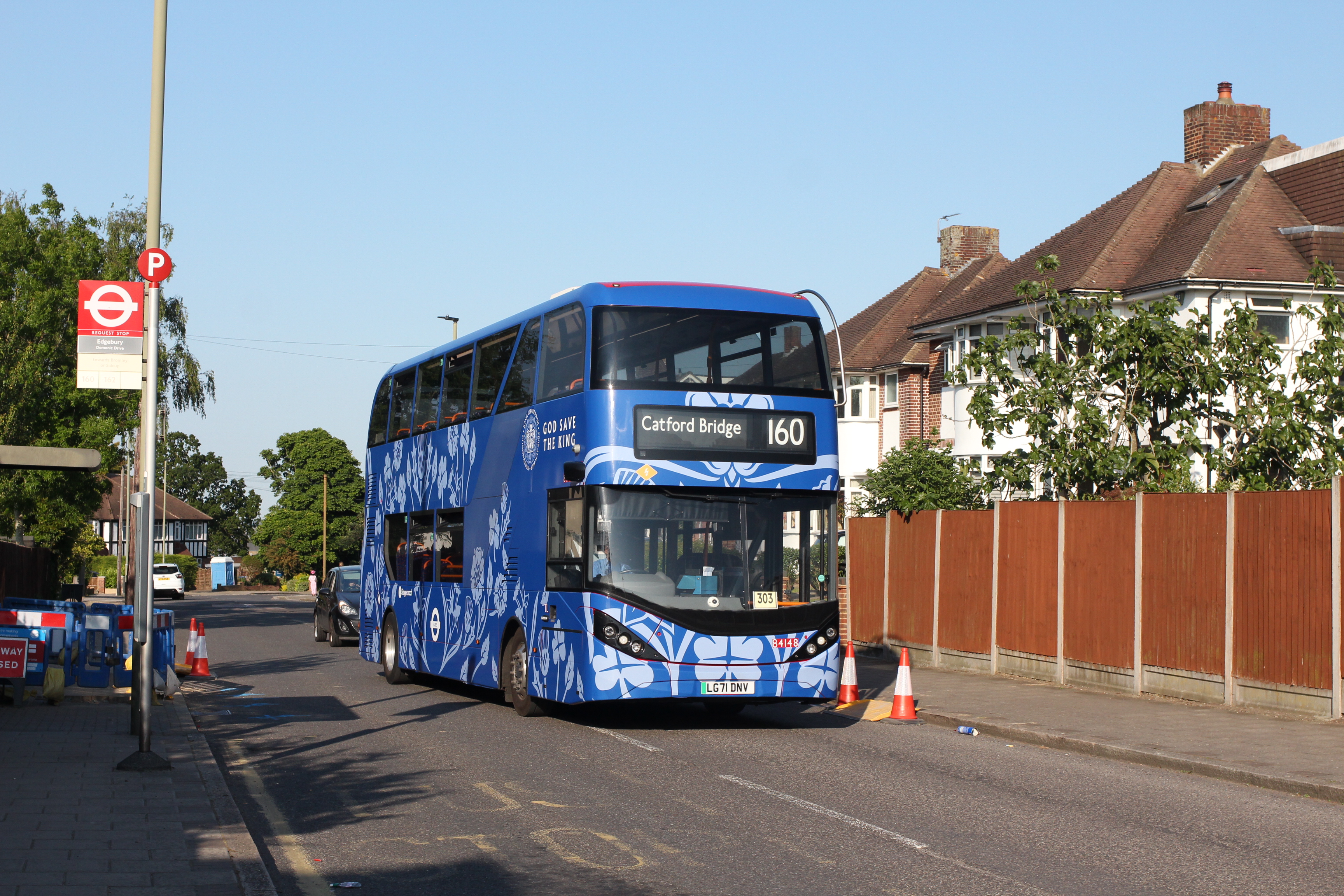 With over 230 colourful pictures to complement an all-new selection chosen just for this blog, London's Advert Buses explores twenty years' worth of all-over adverts in their full scope of variety and colour across the capital. Priced at £16.99, it can be purchased from Key Publishing online and from all good bookshops.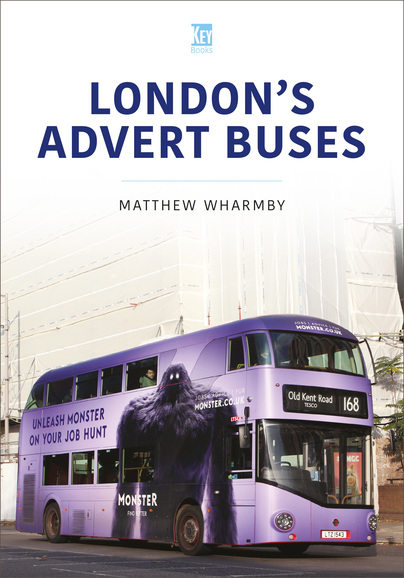 ---