Author Guest Post: Norman Ridley
Brothers-in-Arms
There were several instances of brothers flying with Fighter Command during the Battle of Britain, sometimes in the same squadron. There was even an instance of twin brothers who served together in the same Squadron.
Dundas
Hugh Spencer Lisle Dundas and his brother John Charles both flew over the Dunkirk evacuation and in the Battle of Britain. Hugh flew with 616 and 610 Squadrons and was awarded the DSO and bar. He later became the High Sheriff of Surrey. John was awarded the DFC and bar but was posted missing on 27 November 1940 immediately after shooting down the Bf109 of Major Helmut Wick. He is commemorated on the Runnymede Memorial, Panel 4.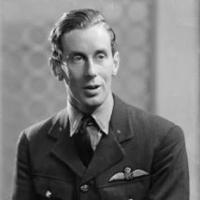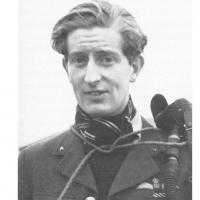 Grubb
Ernest George and Henry Frank Grubb were born in Islington on 30 March 1915. They were identical twins and must have been very close which may explain why they both joined the RAF Voluntary Reserve in 1937 and were called up for active duty when the war broke out. As qualified sergeant-pilots they joined 219 Squadron together in November 1939 which must have been something of an administrative puzzle. They remained together in 219 for the duration of the war.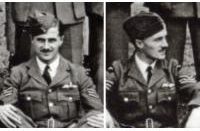 Herrick
Brian Henry Herrick, born in Hastings, New Zealand on 1 February 1915, was one of six brothers. His brother, Michael James, younger by six years, was a Pilot officer with 25 Squadron flying Bristol Blenheims primarily in a night-fighting role while Brian Henry, also a pilot officer, flew similar aircraft on convoy patrols with 236 Squadron. He died on 24 November 1940 when his aircraft appeared to stall just above wave-height and plunged into the sea. No bodies were recovered and he is commemorated on the Runnymede Memorial, Panel 6. Michael James served for a time in the Far East but in 1944 he was back in England flying Mosquitos over Germany with 305 Squadron. His aircraft was shot down on 16 June 1944 and he was killed.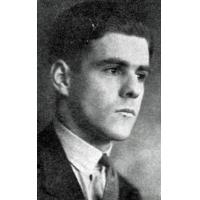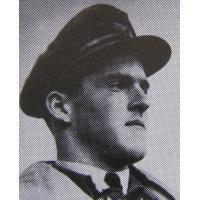 Kearsey
Pilot Officer Philip James Kearsey and his older brother Sergeant Albert Wallace of Cheltenham both served during the Battle of Britain, Philip James 'Pip' flew with 607 Squadron and later served over Malta where he was shot down and killed in Hurricane V7121 on 26 February, 1941 defending Luqa airfield against a bombing attack. His body was not recovered. He was 20 and is commemorated on the Malta Memorial, Panel 1, Column 1. Albert Wallace served with 152 Squadron and was released from the RAF in 1946 with the rank of Flight Lieutenant.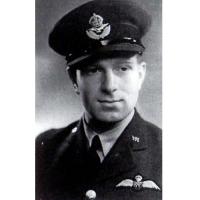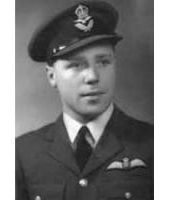 MacDonald
The brothers Harold Kennedy Macdonald and Donald Kennedy MacDonald were from Edinburgh. Both went to Peterhouse College, Cambridge and both joined 603 (City of Edinburgh) Squadron when the war broke out. On 28 September 1940, Harold's Spitfire was set on fire during an engagement over Gillingham. He baled out but the aircraft was too low and he did not survive the fall. It was the second half of a double tragedy for the family since his younger brother, Donald, had been posted missing just a month earlier on 28 August when his Spitfire L1046 failed to return from a combat with Bf109s over Dover. His body was not recovered, and he is commemorated on the Runnymede Memorial. Panel 9.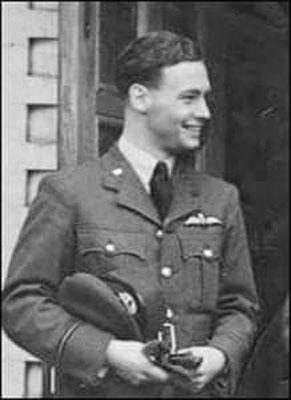 Riddle
601 Squadron had the reputation of being the 'Millionaire's Squadron' due to its reputation for drawing its recruits from the rich and titled. The Riddle family might be said to have fitted the bill perfectly with homes in London, Brittany and the South of France. Christopher John Henry (Jack) flew over Dunkirk and in the Battle of Britain then served in the Far East before retiring with the rank of Squadron Leader in 1946. His older brother Hugh Joseph was also with 601, serving in France where he was shot down and then in the Battle of Britain. Both brothers survived the war and both lived well into their 90's.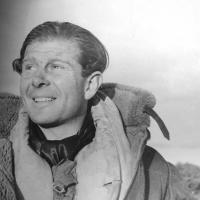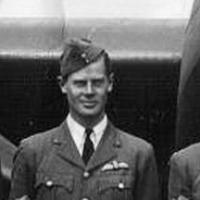 Rook
The brothers Rook from Nottingham both served with 504 Squadron in France and in the Battle of Britain. Michael, born in 1915, survived the war but died in a freak flying accident in 1948. The younger brother, Anthony Hartwell, served alongside Michael in France and later in Russia where his contribution to the training of Russian pilots in Hurricanes earned him an award of the Order of Lenin. He retired with the rank of Wing Commander in 1945.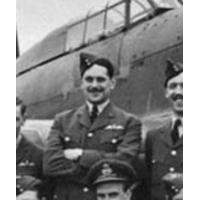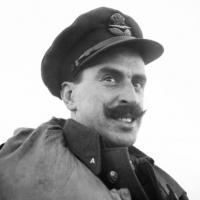 Royce
Two brothers who survived the war were William Barrington and Michael Elliot Applebee Royce who both served with 504 Squadron. Michael was shot down but survived just prior to the Battle of Britain in France during May, 1940. He went on to become a test pilot and a Squadron Leader before retiring in 1946. The older brother, William, served in Malta and Sicily before retiring as a Wing Commander in 1945.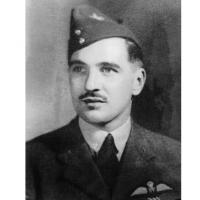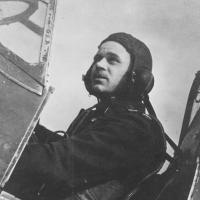 Steere
The Steere brothers, Jack and Harry, had both been in the RAF for 10 years before serving in the Battle of Britain. Both survived the Battle but Harry, the younger brother, was later killed in the D-Day assault in 1944 when his Mosquito was shot down over Rennes. Jack with 72 squadron and Harry with 19 Squadron had both flown over the Dunkirk evacuation. Harry was awarded the DFM in June 1940 and the DFC posthumously They were both credited with several victories.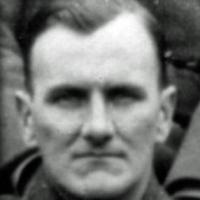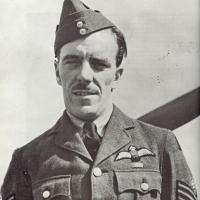 Woods-Scawen
The Woods-Scawen brothers were born in Karachi, Patrick Philip in 1916 and Charles Anthony in 1918. They served in different squadrons. The older brother, Patrick, flew Hurricanes with 85 Squadron. Over France in May 1940 and over Southern England during the Battle of Britain he was credited with 10 victories. He was shot down over France and survived but was killed on 1 September when engaging Bf109s over Kenley. Charles had also served in France with 43 Squadron and was also shot down behind enemy lines. He walked 20 miles to safety but was shot down again on 16 August, this time over Sussex. On 2 September, the day after his brother was killed, Charles was shot up again and forced to bale out of his Hurricane but it was too low and his parachute did not have time to open.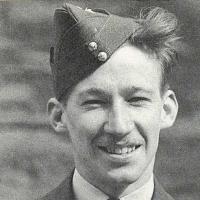 Holden
Eustace Holden was born in Doncaster on 28 December 1912. He joined the RAF on a short service commission on the 8 June 1936. He joined 56 Squadron at North Weald on 24 April 1937. He was posted to 501 Squadron at Filton on the 5 May 1940 and went with it to France. He claimed a Ju88 and a Do17 destroyed on the 12th and a He111 on the 27th. He was awarded the DFC (gazetted 16th August 1940 and took command of 501 Squadron on 6th November 1940 before retiring on the 28 December 1964 as a Wing Commander. He died in February 2001. Kenneth Holden joined 616 Squadron Auxiliary Air Force in early 1939 and flew his first solo on 26 March. Called up on 4 September 1939, he completed his training and arrived at 11 Group Pool Sutton Bridge on 26 November. He joined 616 Squadron in January 1940. Over Dunkirk on 28 May he destroyed a Bf109 and probably a second and on 1 June he did the same again. On 1 September he damaged two Bf109's and on the 27 September he destroyed another. He was awarded the DFC and was released from the RAF in 1945 as a Wing Commander. He died in 1991.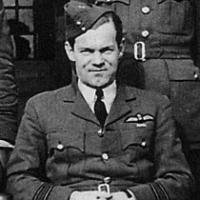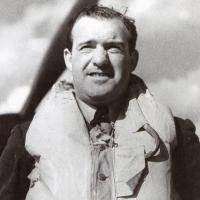 Mölders
Werner Mölders was born on 18 March 1913 He was the leading German fighter ace in the Spanish Civil War where he was instrumental in the development of fighter tactic known as the finger-four formation. He was promoted to Major on 19 July 1940 and took command the following day JG 51. In recognition of his many aerial victories he was promoted to Obertstleutnant on 25 October. He became only the second Luftwaffe fighter pilots to receive the Knight's Cross with Oak Leaves, Swords and Diamonds. On 22 November 1941, He was killed when travelling as a passenger in a He111 from the from Russia to Germany to attend the funeral of Ernst Udet. The aircraft, attempting to land at Breslau in a thunderstorm, crashed. He was given a state funeral in Berlin on 28 November 1941. Oberleutnant Victor Mölders, Staffelkapitän of 2./JG 51 was shot down and taken prisoner of war on 7 October 1940.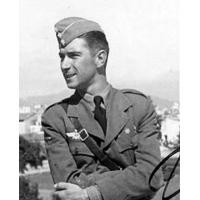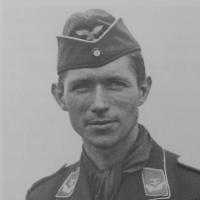 ……………………………………………………………….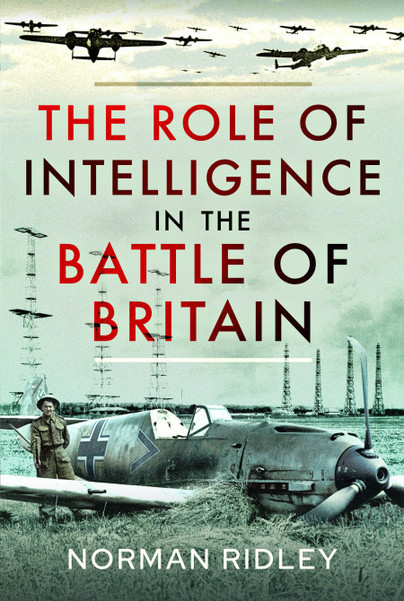 Order The Role of Intelligence in the Battle of Britain here.
---