Author Guest Post: Stephen Carver
Today on the Pen and Sword blog we have a guest post from Stephen Carver, author of the recently released title The Author Who Outsold Dickens. 
Read on to learn more about William Harrison Ainsworth.
In the spring 1834, the 29-year-old writer William Harrison Ainsworth was on top of the world. His breakthrough novel, Rookwood, was a bestseller and a critical success, he was happily married, and able at last to quit his hated job as a lawyer to make his living by his pen. Paraphrasing Lord Byron, he wrote to his lifelong friend, James Crossley, 'I awoke one morning and found myself famous'. The son of a Manchester solicitor, Ainsworth was contributing to magazines from the age of sixteen. He had moved to London to study law in 1824 but spent most of his time writing; his co-authorship of the gothic novel Sir John Chiverton in 1826 even brought him to the attention of his hero, Sir Walter Scott. But it was Rookwood that finally made his name.
Rookwood was a tidy little gothic number that artfully cast the Georgian highwayman, Dick Turpin, as a central character, re-energising the original and largely forgotten outlaw's notoriety. Ainsworth portrayed Turpin as a national hero, creating the legend we all know today as well as a craze for criminal romances or 'Newgate Novels'. He soon befriended the young journalist, Charles Dickens, and through Ainsworth, Dickens was introduced to his first publisher, John Macrone, his artist, George Cruikshank, and his best friend and biographer, John Forster.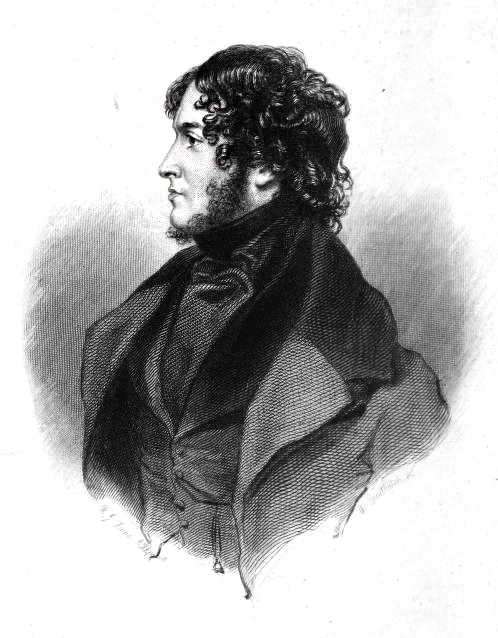 By the end of the decade, however, Ainsworth's wife was dead. Dickens had supplanted him as the nation's favourite author, and a moral backlash over his Newgate Novel Jack Sheppard (based on another Georgian thief) had made him a literary pariah. And although he continued to write popular and successful fiction for the remainder of his long life, his reputation as a serious author never recovered. By the 1840s, the critical establishment began to remove his huge contribution from the history of English letters. Nowadays, most fans of nineteenth century literature would not even recognise his name.
Literary journalist, magazine editor and proprietor, and, most of all, novelist, Ainsworth was in fact at the heart of the early Victorian publishing elite. He was Dickens's only serious commercial rival until the late 1840s and counted among his friends the literary lions and great artists of his age, as well as several prime ministers. He was in the Dickens circle before it was the Dickens circle, and he worked closely with the most prominent publishers in London. In an illustration of the Fraser's Magazine 1835 New Year dinner, for example, he can be seen seated next to Coleridge. He owned and edited Bentley's Miscellany (whose editorship he assumed after Dickens), the New Monthly Magazine and Ainsworth's Magazine. An energetic and prolific author, Ainsworth wrote well over a hundred articles and short stories, two volumes of poetry, and forty gothic and historical novels, sensationalising four centuries of British history. His last major work was The Lancashire Witches in 1848, the first of an irregular series of historical novels set in his beloved home county, which earned him the epithet the 'Lancashire Novelist' in the North. As such, he was honoured at a Lord Mayor's banquet in Manchester in 1881 as 'an expression of the high esteem in which he is held by his Fellow townsmen and of his services to Literature'.
But it is the victors that write the history books. On reading John Forster's Life of Charles Dickens, Ainsworth remarked to a friend, 'I see he only tells half the story.' An account of his side of the story is therefore long overdue. It is time to reintroduce the Lancashire Novelist to his people…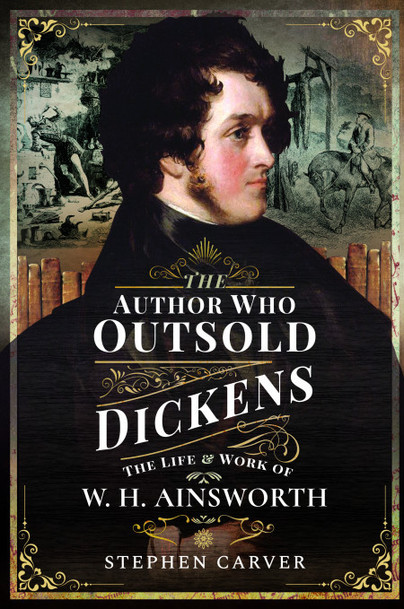 The Author Who Outsold Dickens is available to order now from Pen and Sword Books.