Author Guest Post: Stuart Emmett
Bradford Trolleybuses 
Why another Bradford trolleybus book?
Simple answer from me. Whilst most of the other books are commendable, not one of them focuses on the system when it was at its best with a large fleet of very mixed types and a network nearing 50 miles. This year was 1961 and was also the same year as Bradford celebrated their trolleybus jubilee.
After then we had the slow decline until the end in 1972. In the "end times" many enthusiasts visited Bradford and therefore there are many pictures showing it same type of trolleybuses.
Fr me, the best years are not well represented so I set out to change this. Accordingly, there are many unpublished pictures from reputable photographers that clearly illustrate the wide and variable range of trolleybuses but also show a city under a "brave new world redevelopment" along with its surrounding countryside. Nostalgia therefore rules in these books.
Who am I?
First and foremost, I am an enthusiast and one who had a career in logistics and management education in both the UK and also in many other countries. The time spent in countless hotel rooms, enabled me to write many business books, ( as a search on Amazon will show).
Inducted into Bradford trolleybuses courtesy of living on the Eccleshill route, and the use a push bike, took me to chance meeting with Harold Brearley, the Saltaire depot foreman. Indeed, the books are dedicated to his memory and his authorship of one of the first books on trolleybuses.
Additionally, being now in my "twilight" years not only do I have time, but also the desire to give something back. Therefore, my royalties, after minimal expense deduction, go to support UK bus charities/archives
Why is Braford a special trolleybus system?
It was first one to develop the extended use of trolleybuses and was the last system in the UK in 1972. It also rebodied 1930/1940's trolleybuses that it had bought and in the 1950's extensively bought them from other operators who were closing their systems. Accordingly, the fleet was at one time, was very varied and uniquely different.
What had been to rection to the books?
Reviews are available on Amazon and also in the Omnibus Society magazine for October/November 2022. These reviews include the following comments
well-researched
achieves a great deal
a thorough and superbly illustrated account photographs
presents an excellent impression of the routes
the route photographs are comprehensive
the most significant volume on Bradford trolleybuses to appear since John Kings 1994 book and it clarifies much of King's work
the author has searched extensively to illustrate the fleet and the operating environment
a particular effort has been made to use many previously unpublished views
The following comments have also been made on Facebook
Vol 1.
An excellent book
Ten out of ten
Can recommend this book
Excellent content
Well selected photos
Well researched facts and information
Reasonable price
Very informative
Excellent.
Stu's Vol 1 is excellent.
Well printed and some very good photos.
Vol 2
Again, ten out of ten.
An excellent book.
Full of interesting facts.
It shows up well the old Bradford that I loved.
Volume 2 arrived yesterday, just as good as Volume 1
Both books are excellent. I can thoroughly recommend them.
Good clear route descriptions.
Thank you for this superb addition to my collection,
Just finished your two excellent and enjoyable Key Publishing books on Bradford trolleys – highly recommended.
What will I find in the two books?
Book 1 The early years and jubilee celebration, covers the following
The fleet in 1961 and the 19 variations of trolleybuses
The growth and development of Bradford and why trolleybuses were useful in this development
Fleet history from 1934 to 1963
Details of the depots and the service fleet
Route network from 1911 to 1929
Book 2 The later years and closure, covers the following
Route network from 1930 to 1972
The decade of renaissance
The start of the fall
The slow death
Routes closures and associate fleet losses
What might have been
Bibliography and references
How does the book end?
Two quotes maybe useful from chapter four and chapter five on Book 2 :
Chapter 4
My final words in this section are left with trolleybuses 843 and 846 used on the final day tours, whose blinds, aptly describes the Bradford trolleybus system = "Special".
It was indeed!
Chapter 5
Bradford trolleybuses was a first-class system and demonstrated well the trolleybus virtues of working and negotiating often complex overhead wiring whilst, providing swift, smooth, and silent service.
It had for many years a proud and respected management that provided the Bradford public, with an excellent service and enthusiasts with an interesting fleet.
This along with shrewd buying of secondhand trolleybuses and a planned process of rebodying older chassis, ensured that Bradford capitalised and gained from the mistakes of others.
Most deservedly, the first, was indeed the last!
Stuart Emmett 4th January 2023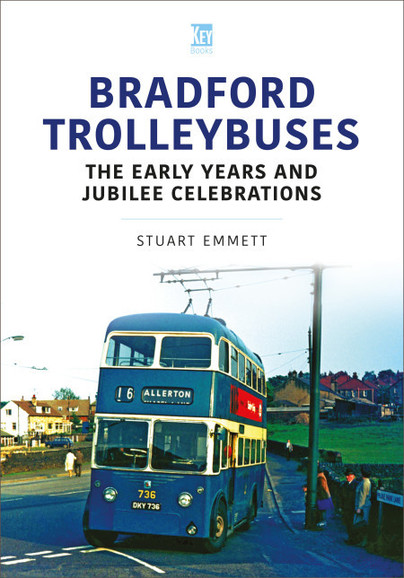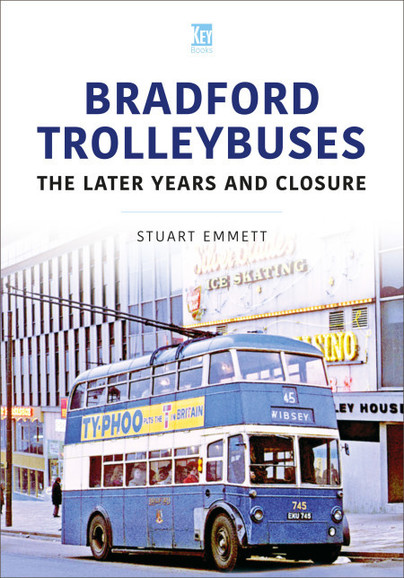 You'll find these titles available to order here.
---