Author Guest Post: Vyvyen Brendon
Jane Austen and Brothers at Sea
Jane Austen's life and work often sprang into my mind while I was writing Children at Sea. I imagined the black violinist Joseph Emidy playing at occasions like the Mansfield Park or Netherfield balls; I pictured Midshipman Othnel Mawdesley setting off from a parsonage similar to Steventon, leaving behind two unmarried sisters resembling Jane and Cassandra; and I compared William and Charles Barlow's naval feats with those of her fictional seamen and her own brothers. I even came to suspect that William Barlow crept into the last novel in the shape of a dissolute minor character.
1 Jane Austen's naval connections
When Mary Bertram makes her irreverent pun in Mansfield Park about the 'Rears and Vices' among the admirals of her acquaintance, her brother Edmund defends the navy as 'a noble profession'. He was speaking for Jane Austen herself who had much respect for the Royal Navy and was quick to stand up for the gallant sailors in her own circle. She greatly admired her brothers, Francis (known as Frank) and Charles, who went off to the Royal Naval Academy in Portsmouth at the age of twelve and whose subsequent careers she followed with keen interest. Through them she met other young seamen, especially when visiting Southampton or Portsmouth, which were both within forty miles of her birthplace at Steventon and later home at Chawton. Jane Austen loved to be on the coast, as is suggested in this sketch by her sister Cassandra, where she seems to be looking out to sea.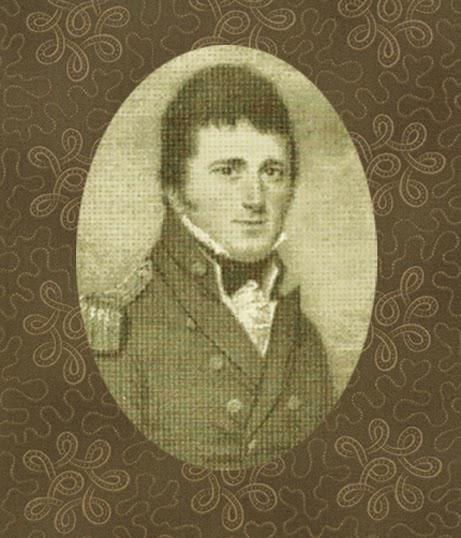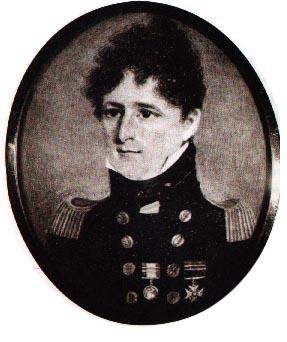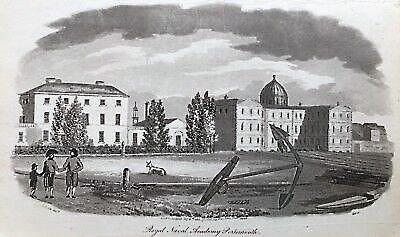 To follow the voyages and exploits of Frank and Charles the Austens got the help of their naval connections, in particular George Daysh, a friend who worked as a clerk in the Navy Office. In addition, the newspapers of the day carried plenty of maritime news since this was the time of the long wars against Revolutionary and Napoleonic France (1793-1815). Like William and Charles Barlow in Children at Sea the Austen brothers were eager to play their part in ensuring that Britannia continued to rule the waves.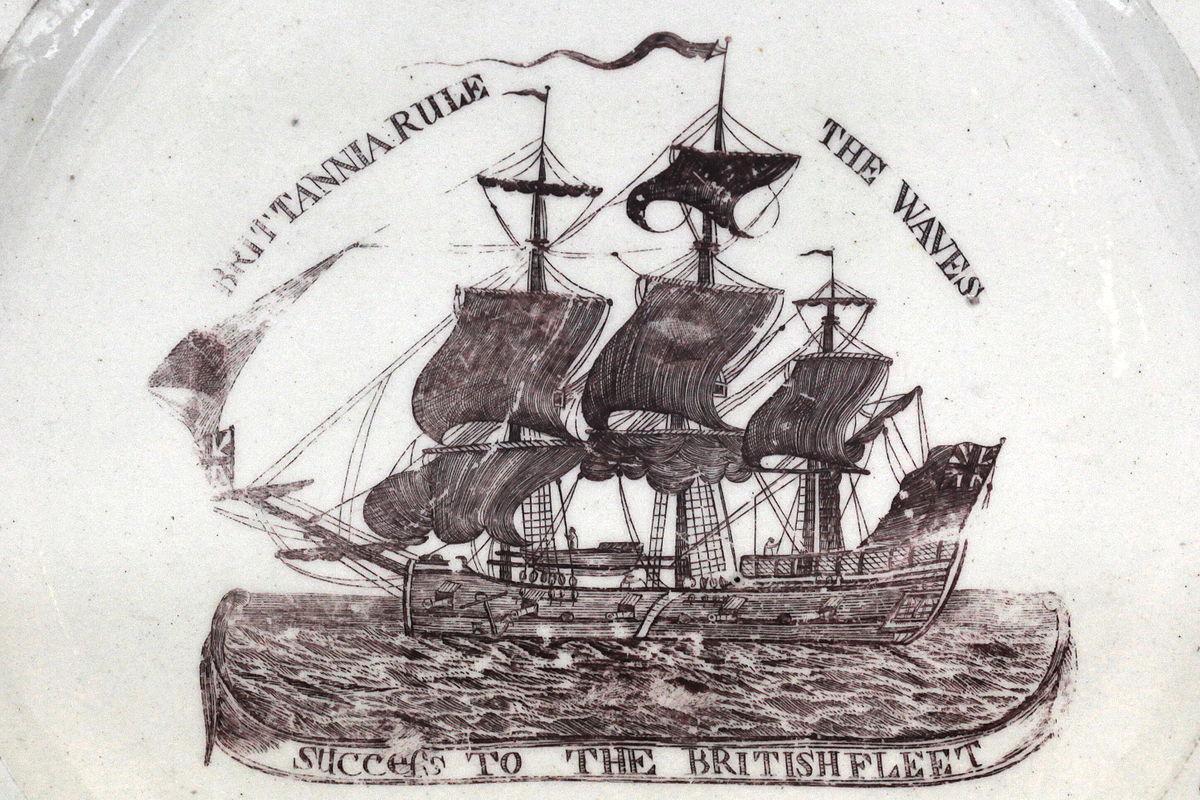 2 The Need for Patronage
Both pairs of brothers benefited from family connections to progress through the naval ranks. Jane's letters often mention Admiral James Gambier, a cousin by marriage whose patronage the Rev George Austen sought on behalf of Frank and Charles. Similarly Sir George Barlow could rely on his brother, Captain (later Admiral) Sir Robert Barlow, to launch his sons William and Charles, who had the added advantage of Admiral Edward Pellew's assistance after their sister married his son, Pownoll. Without such useful contacts needy boys like Able Seaman Joseph Emidy and Marine Private George King could not get a foot on the ladder – even if they were able enough (as in these cases) to compose music or to write an autobiography.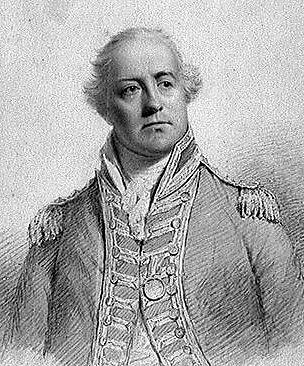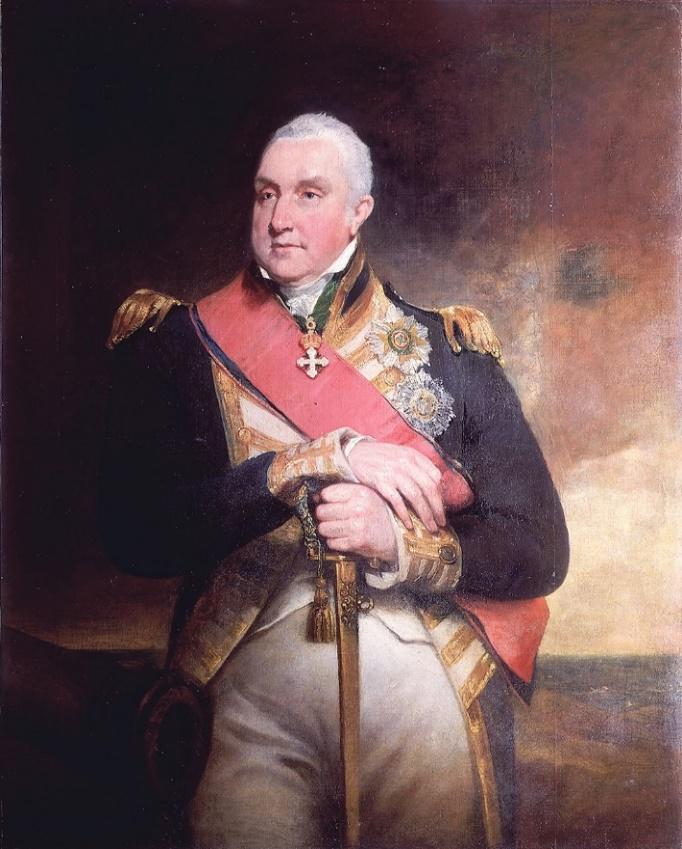 3 Student Sailors
Promotion in the navy depended on competence as well as connections. Young sailors had to master the skills of seamanship, navigation and gunnery to prove that a ship would be safe in their hands. The Royal Naval Academy aimed to school lads in these arts as well in such gentlemanly accomplishments as dancing and speaking French. Frank Austen, who was noted (as he said himself) for his 'regularity of conduct', graduated as the outstanding student of his year. Charles too had a sound record and was commended for his ballroom expertise. But William Barlow, who attended both Mr Burney's crammer in Gosport and the Royal Naval Academy, was 'not over given to application' according to Sir Robert. Disliking the 'restraints of school', he seems to have spent too much money on Portsmouth's less genteel pleasures and had to beg another uncle for 'a fresh supply'.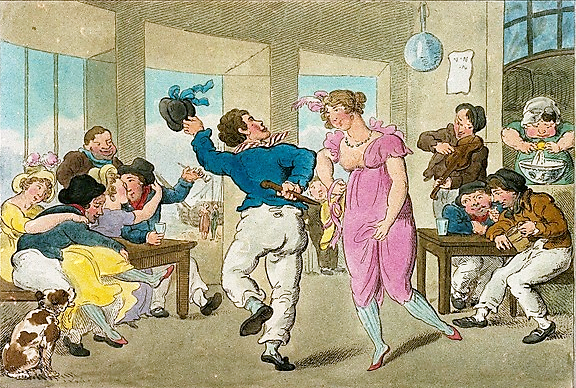 There is no record of William's having completed his course of studies. His brother Charles followed the more usual practice of learning the ropes on board ship. But, despite his own earnest application as well as assistance from kindly captains, he made slow progress in navigation and resorted at one point to his old schoolmaster for some extra 'information about mathematics'. He failed in his first attempt at the examinations, complaining to his father of partiality on the part of the officers testing him, but succeeded a few years later.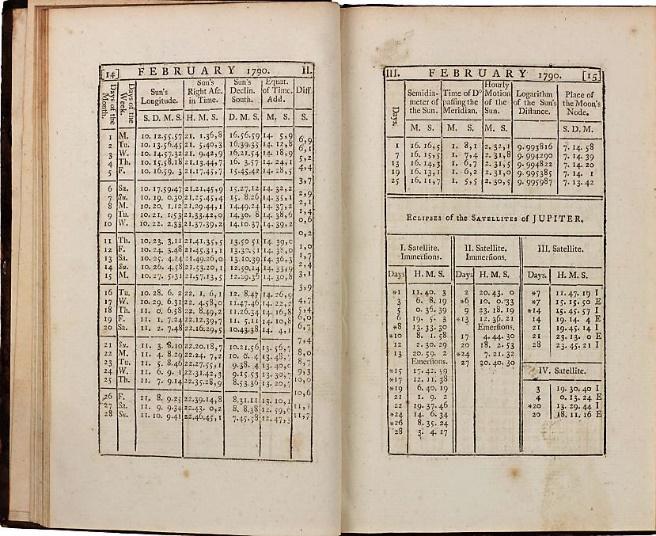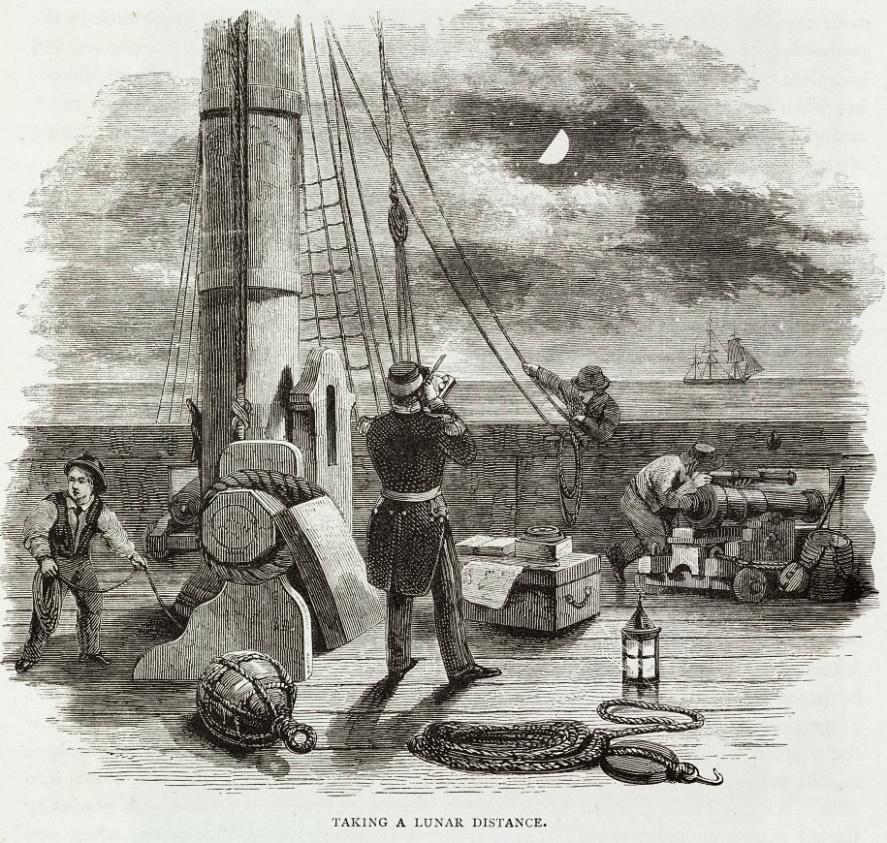 4 Midshipmen's progress
Life at sea was seldom plain sailing, as the four midshipmen's varied experiences were to show. Entering the service at the height of the war enabled Frank and Charles Austen to show their mettle quickly so that both became lieutenants before they left their teens – though Jane reported that 'dear Charles' felt ill-used 'learning his Duty' aboard a small vessel even after promotion. William Barlow didn't embark on his first naval expedition until 1809, having made false starts at the Naval Academy and then at the East India Company's College, from which he was expelled for taking part in a rebellion. His brother Charles, eight years younger and starting out when the wars were nearly over, was hampered not only by the puzzling 'problems of Euclid' but also by acute homesickness and by seafaring ailments such as jaundice, lumbago and severe colds. He was not promoted until he was twenty-two.
The naval action for which they all longed brought not only adventure and the chance of promotion but also prize money when enemy ships were taken. Frank spent many years patrolling the embattled seas but complained to his sisters of never getting 'a good prize' and always regretted missing the Battle of Trafalgar along with 'all share in the glory'. Charles Austen was awarded £30 after the capture of the French privateer, Scipio, in 1801 and used some of the money to buy topaz crosses for his sisters – though later gains had to be spent on his growing family.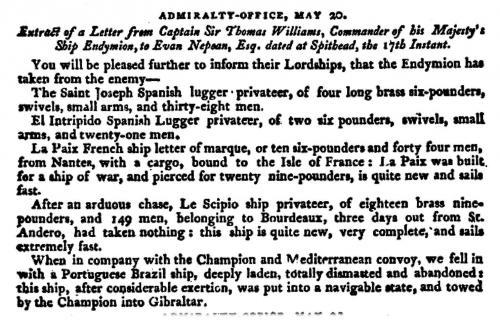 His Barlow namesake had no opportunity for combat until after the end of the French wars but in 1816 he got the chance to sail with Admiral Pellew in a dangerous expedition to suppress the Algerian slave trade. Devoted, like the Austens, to his unmarried sisters, he too used prize money to send back exotic presents from this and from future assignments in South America, the Mediterranean and China.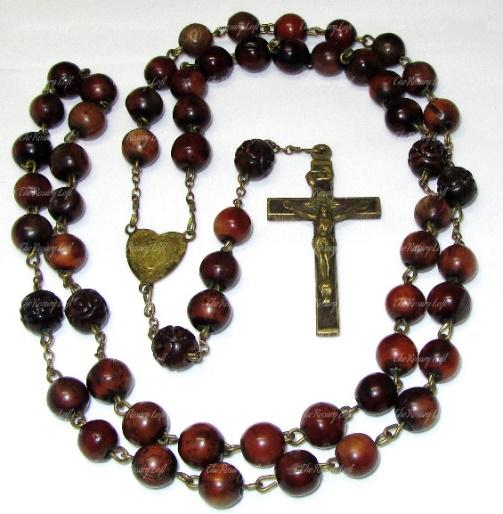 In the meantime, however, William's short naval career had ended before he had achieved glory, promotion or prizes. He lost his life in 1811 not in battle but in a shipboard accident caused by post-prandial high jinks on the masthead, from which he fell to his death.
5 Jane Austen's fictional sailors
Aged only 41 Jane Austen died in 1817 and so never knew that both her brothers eventually reached Admiral status, albeit after long periods when their post-war careers struck rocks or languished in the doldrums. But she had seen enough to be able to base some of her characters on them – as well as using the names of their ships.
Their early years at sea are reflected, for example, in Fanny Price's midshipman brother William who appears in Mansfield Park (1814).
Young as he was, he had already seen a great deal. He had been in the Mediterranean – in the West Indies – in the Mediterranean, again – had been often taken on shore by the favour of his Captain, and in the course of seven years had known every variety of danger, which sea and war together could offer.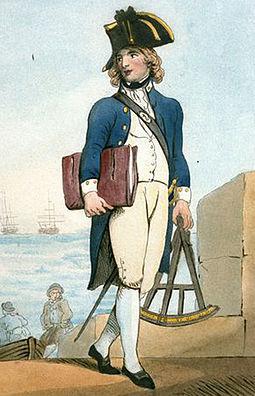 When he visits Fanny at Mansfield Park (resembling perhaps Thomas Rowlandson's image of a bonny midshipman) he brings her an amber cross from Sicily remarkably like those sent by Charles. But William Price, who lacks patronage and hasn't been promoted despite the zeal he has shown over seven years, can't afford a gold chain to go with the cross. He impresses the company, however, with his nautical tales and with his dancing prowess, eventually attracting the interest of Admiral Sir Thomas Crawford.
In the last novel, Persuasion, two captains embody their creator's respect for the navy. One of them was the retired Captain Harville, a 'perfect gentleman' in whom Frank actually recognised his own practical skills: 'he drew, he varnished, he carpentered, he glued.' And the hero, Captain Wentworth, personifies the patriotism, enterprise and uprightness Jane Austen found in her brothers and in their profession.
However, this novel contains a puzzle: why is Jane Austen so unforgiving in her treatment of the 'troublesome, hopeless' minor character, Midshipman Dick Musgrove, who died at sea 'before he reached his twentieth year'?
He had been sent to sea, because he was stupid and unmanageable on shore; he had been very little cared for by his family, though quite as much as he deserved; seldom heard of, and scarcely at all regretted, when the intelligence of his death abroad had worked its way to Uppercross.
The unusual malice of this pen portrait and the mockery of fat Mrs Musgrove's laments for her son have led some readers and critics to wonder whether the novelist had a model in mind. Brian Southam in Jane Austen and the Navy suggests some midshipmen she may have been thinking of but they seem to have been duffers rather than ne'er-do-wells. My suspicion is that she used this character to settle a family score.
In 1810 Frank had been appointed captain of HMS Caledonia, a first-rate, 120-gun man-of-war, the flagship of commander-in-chief Admiral Gambier. But only a few weeks after Frank took up his post in 1811 Gambier, whose influence was waning, was superseded by Admiral Pellew. He now put his own kith and kin in key positions. His brother became captain of the fleet, his son-in-law replaced Frank as captain and his nephew-in-law, William Barlow, was thrilled to come on board as a midshipman just before the Caledonia sailed for the Mediterranean where he hoped to see 'some action'.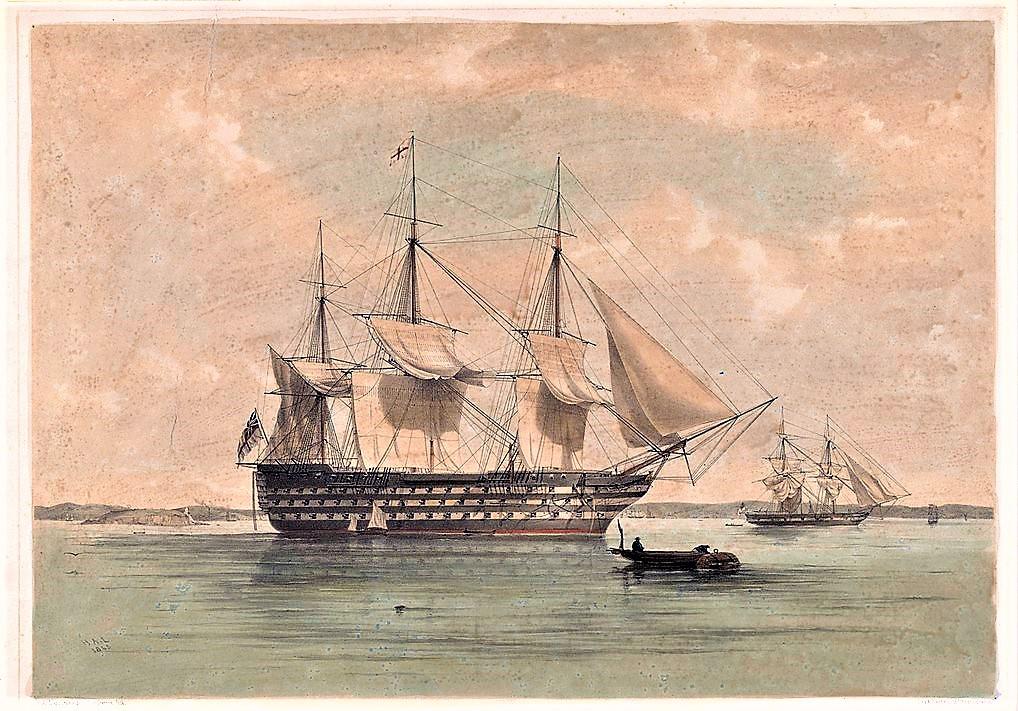 The Austen family soon heard from the Navy Office that 'some captain' of Pellew's had ousted Frank from this enviable vessel and Jane fretted about his prospects: 'What will he do? & where will he live?' They must also have received news of Midshipman Barlow's tragic death on board that ship two months later. Jane was immersed in writing Sense and Sensibility at the time but I think it likely that she stored this episode in her mind and based her spiteful sketch of Dick Musgrove on the unhappy career of a member of a rival maritime clan. William Barlow, like Dick Musgrove, was certainly 'unmanageable on shore' but a fair portrait would have found him (as did Admiral Pellew) 'extremely liked on board'. He was sincerely mourned by his own family – as was Jane Austen by her sister and brothers when she died a year before the publication of her most nautical novel.
The linking of the Barlow and Austen families just twenty years later lends further credence to my idea. Jane's nephew George Austen Knight, of whom she was very fond, married Admiral Robert Barlow's twice-widowed daughter Hilaire. Her first husband was William Barlow's older brother (her cousin), and the second was Admiral Lord Nelson's brother, who had inherited the peerage. Clearly, these naval families met, mingled and gossiped in the parlours and assembly-rooms of Regency England. In this, as in much else, they resembled the characters created by Jane Austen.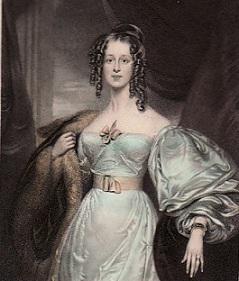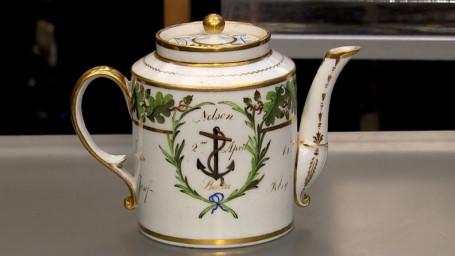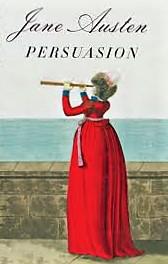 ………………………………………………………………………………….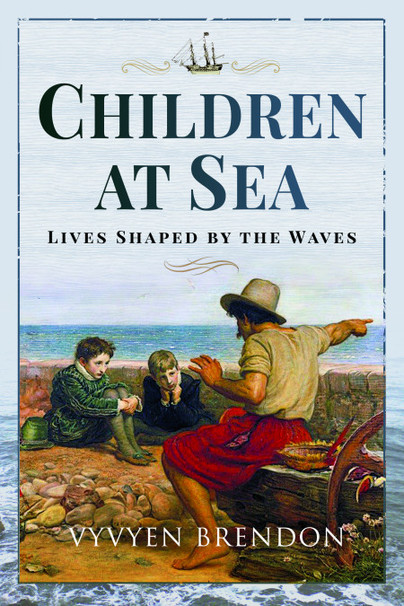 Children at Sea is out now. 
---