Author Guest Post: Vyvyen Brendon
Black Lives Matter
In preparation for a recent book-signing at the Falcon Hotel in Bude I thought back over my own connection with Cornwall and also the links between Children at Sea and the Delectable Duchy. In the course of this further research I made an interesting discovery about one of the eight seafarers whose stories I tell.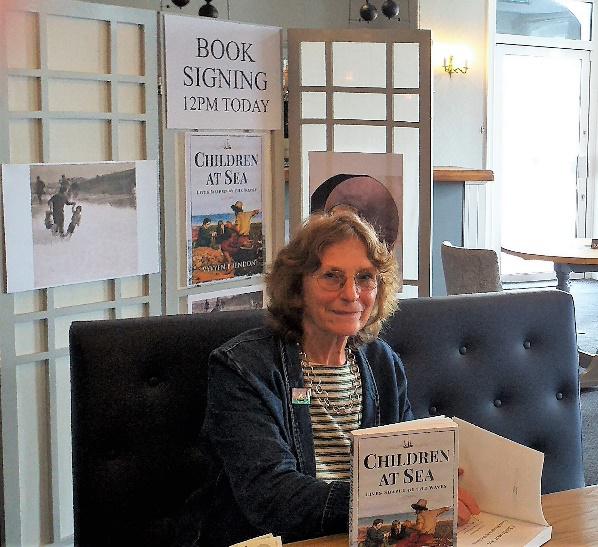 The African musician Joseph Emidy spent over half his life in Cornwall after serving as a child-slave in Brazil, performer to royalty in Lisbon and press-ganged violinist aboard British fighting vessels during the Napoleonic Wars. By consulting ships' logs and naval historians, I had already established that he came to live in Falmouth in April 1802 (not in 1799, as claimed on local memorials) when he was discharged from the Royal Navy after the signing of a peace treaty with France. This makes it even more remarkable that Emidy organised and performed in a 'Grand Miscellaneous Concert' in August 1802 and married a local mariner's daughter the following month. He went on to win great renown as a composer, teacher and performer throughout Cornwall before his death in Truro in 1835. He is celebrated to this day with a plaque in Falmouth parish church where he got married and attended the baptism of six children, as well as by a wooden boss in Truro Cathedral and, most recently, by a statue in Falmouth Seafarer's Mission.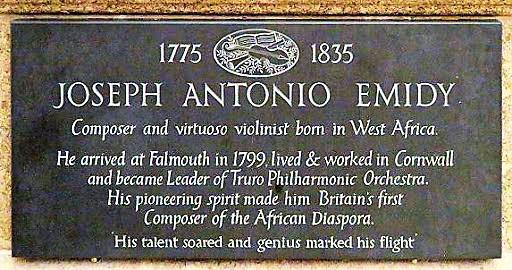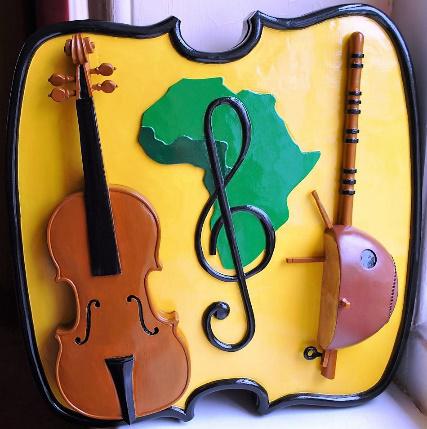 The only recognised contemporary image of Emidy shows him leading a group of ten Cornish musicans observed by a gentlemanly patron – who rather resembles his former sea-captain, Sir Edward Pellew.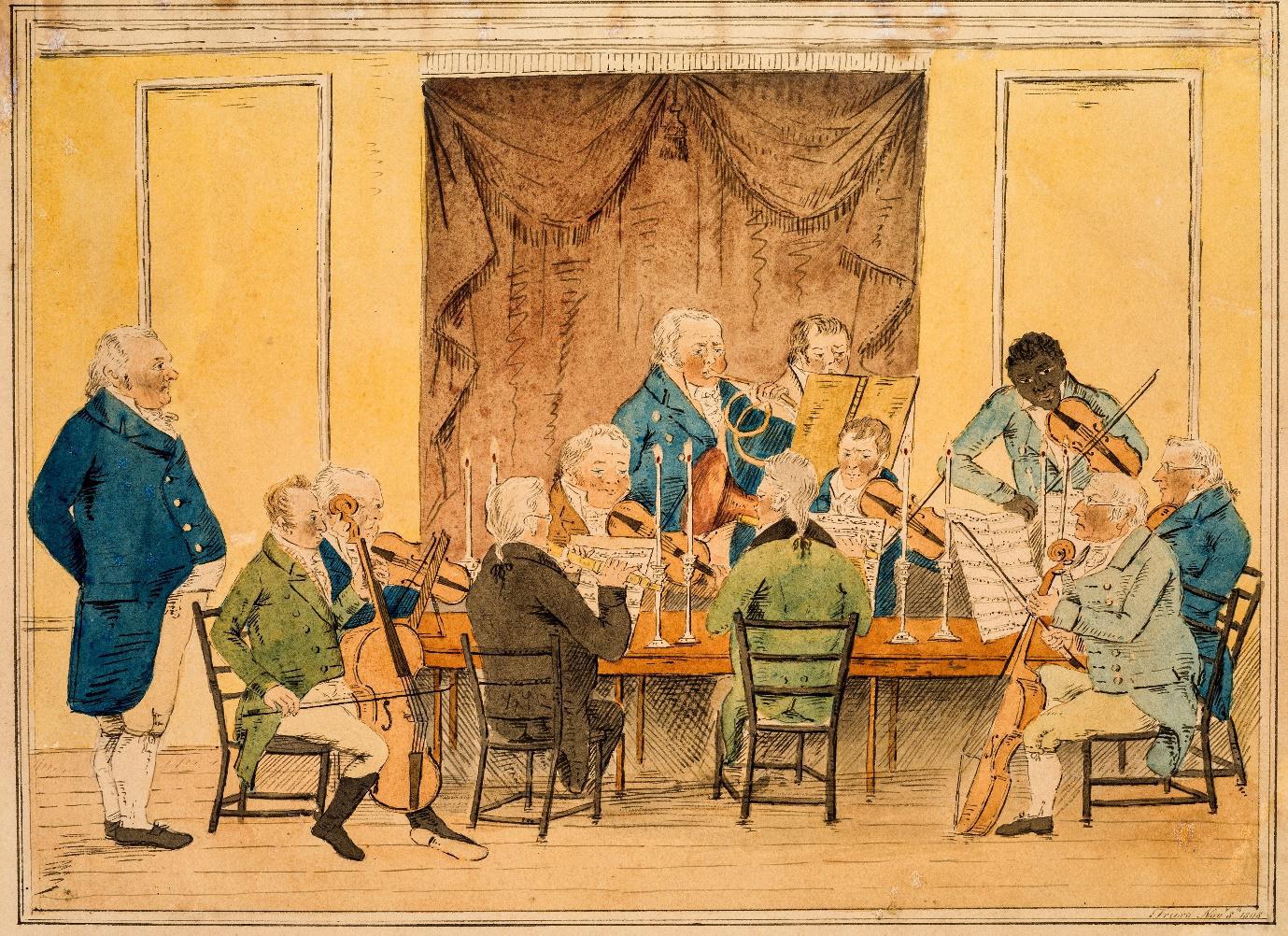 I think, though, that I have discovered a representation of Emidy which has never before (as far as I know) been connected to him. It is by the great artist J. M. W. Turner and shows the musician participating in the everyday life of Falmouth. Turner visited the busy port in 1811 as part of a West Country tour. He made several sketches there and used them in 1812 when composing his water-colour, Falmouth Harbour, which was later engraved by George and William Cooke for the series, Picturesque Views on the Southern Coast of England. These were not simply topographical works. As the art historian Sam Smiles writes, Turner 'worked with the specific features of a place, including details that alluded to historic and contemporary events, peopling it with a carefully observed selection of inhabitants' and showing 'how contemporary life was lived in these locations.'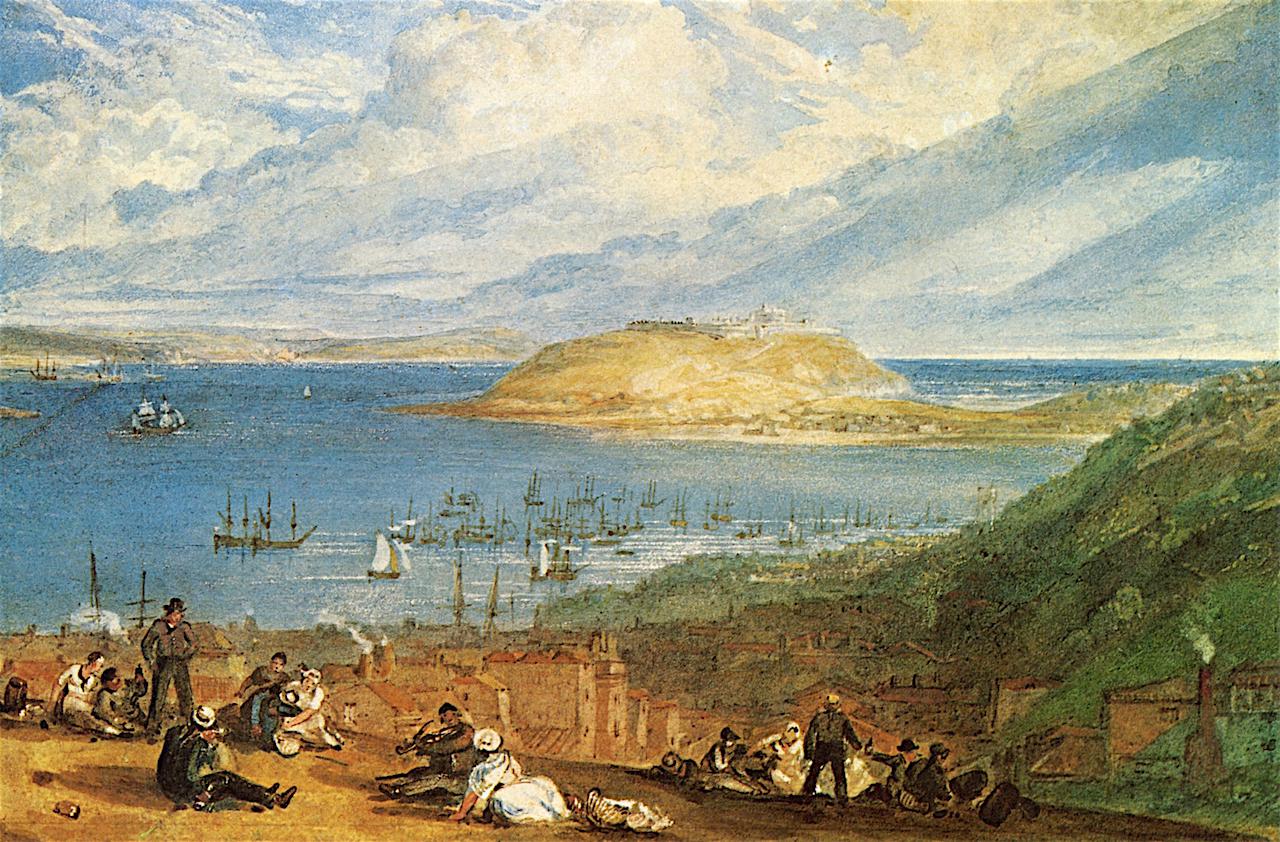 Since one of the best-known and most unusual characters in the Falmouth area at this time was Joseph Emidy, I believe that he is represented playing his violin to his wife Jenefer in the foreground of this picture. Turner, who was a close friend of the passionate radical Walter Fawkes, opposed slavery and would have been especially interested in a former slave who had made such a successful career and integrated so well into Cornish life. It was his way of saying, in 19th-century Britain, that black lives matter.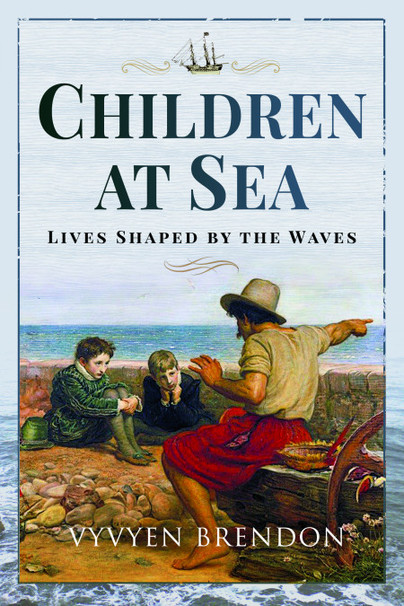 Order your copy here.
---