Author Spotlight: Christopher Carton
The relationship between video games and movies has always been a strange one. Both mediums have had more success when they stuck to their guns rather than crossing over – either by adapting games for the big screen or trying to recreate classic stories in playable form.
I have a morbid fascination with adaptations that try something different, even if they can occasionally be wildly off the mark. In 2022, Pen & Sword Books were kind enough to let me explore the oftentimes bizarre collaborations where a team of filmmakers were given the keys to a gaming kingdom. Some of these have been hugely successful, such as Warcraft, Sonic the Hedgehog, the Resident Evil franchise and The Super Mario Bros. Movie. Others have been relegated to "so-bad-it's-good" status, like Alone in the Dark, DOA: Dead or Alive and the original Super Mario Bros. (although I'd personally be an advocate for that film's genuine charm).
My book, A Guide to Video Game Movies, explores all major adaptations from 1993 up to 2021, along with summaries of the decades and some less popular or animated releases. It's out now via Pen & Sword/White Owl Books.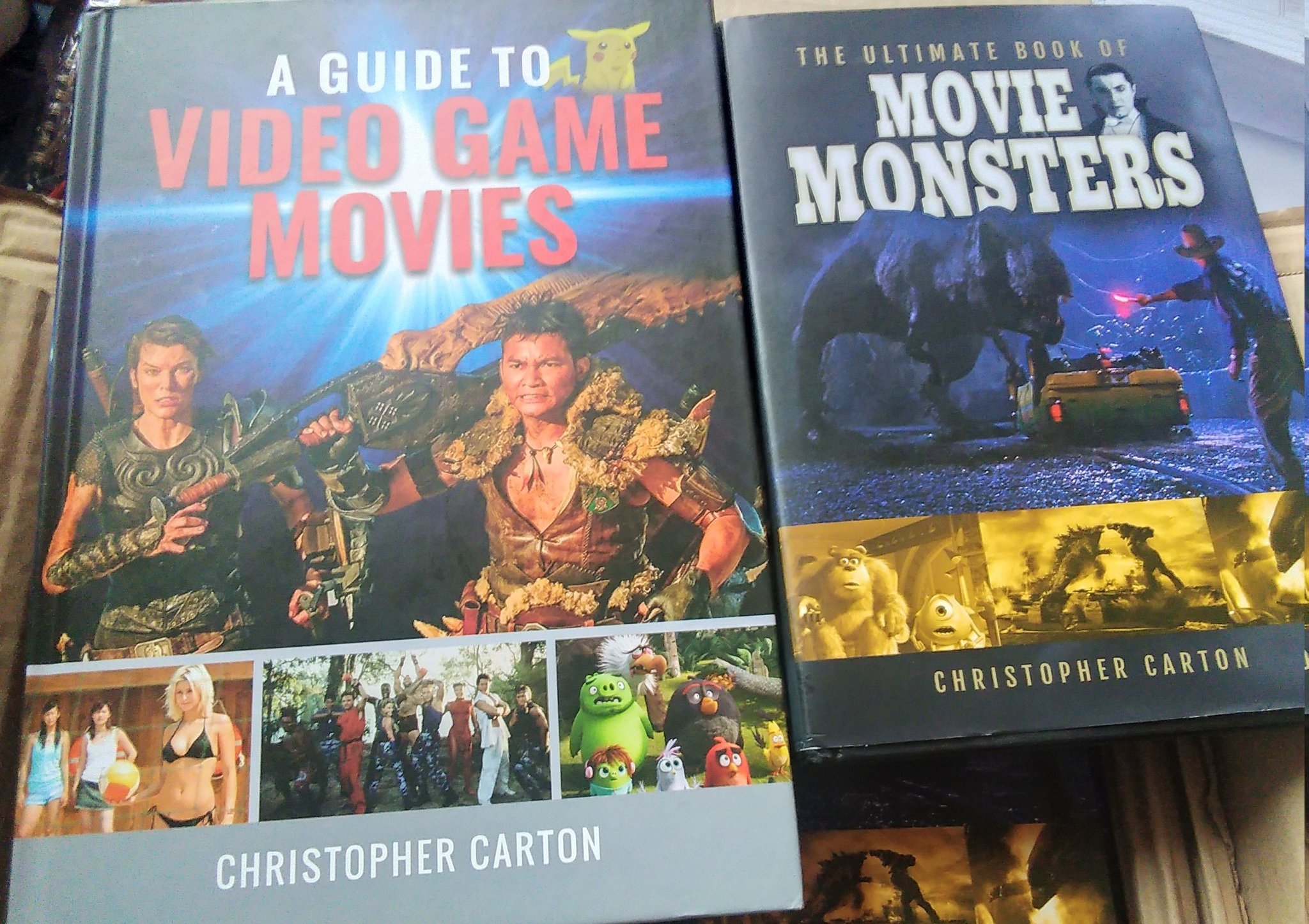 Focusing solely on film, my next book brought my love of horror and all things macabre to the page. A book for the monster aficionado, The Ultimate Book of Movie Monsters explores a century of film, from silent classics like Nosferatu to blockbuster behemoths like the titan-infested Godzilla vs. Kong. There's even family-friendly fantasy and animation to balance the tone of terror, with '80s classics like Legend and The Neverending Story and animation such as Coraline and Monsters Inc. This monstrous tome is also available through Pen & Sword Books.
Not content with covering movies based on games, I decided to swap things around for a two-part follow-up.
As my mother, father and two older brothers are all into gaming, I was born into a household equipped with an Amiga and a Commodore 64. As such, I quickly grew fond of the magic of games like The Secret of Monkey Island and CJ's Elephant Antics. Since then, we've had nearly all major home and handheld consoles, meaning there was always plenty of variety. I'm usually curious about adaptations; be they movies based on books, shows based on comics or video games based on movies.
After A Guide to Video Game Movies was done and dusted, I wanted to tackle the flip side: the hundreds of games that spun from cinematic origins. I originally toyed with the idea of the criteria of only covering games directly based on a movie and its storyline. Thankfully (or foolishly!) I came to my senses and decided there was simply too many fantastic games in series like Star Wars and Jurassic Park to not cover as many as possible.
A Guide to Movie Based Video Games, 1982-2000 is split into chapters that cover different genres or, in many cases, single franchises. My hope is that there's something for everyone, whether they're a Disney nut or a fan of all things crime and action. Through two decades, movies birthed some fantastic games that went beyond the worlds of their cinematic origins. In particular, the Star Wars series delivered space simulation games, platforming titles and first-person shooters, all exploring the galaxy in a new and innovative way. Disney delivered lifetime gaming memories for a whole generation, just as they did in cinemas with their iconic animated output.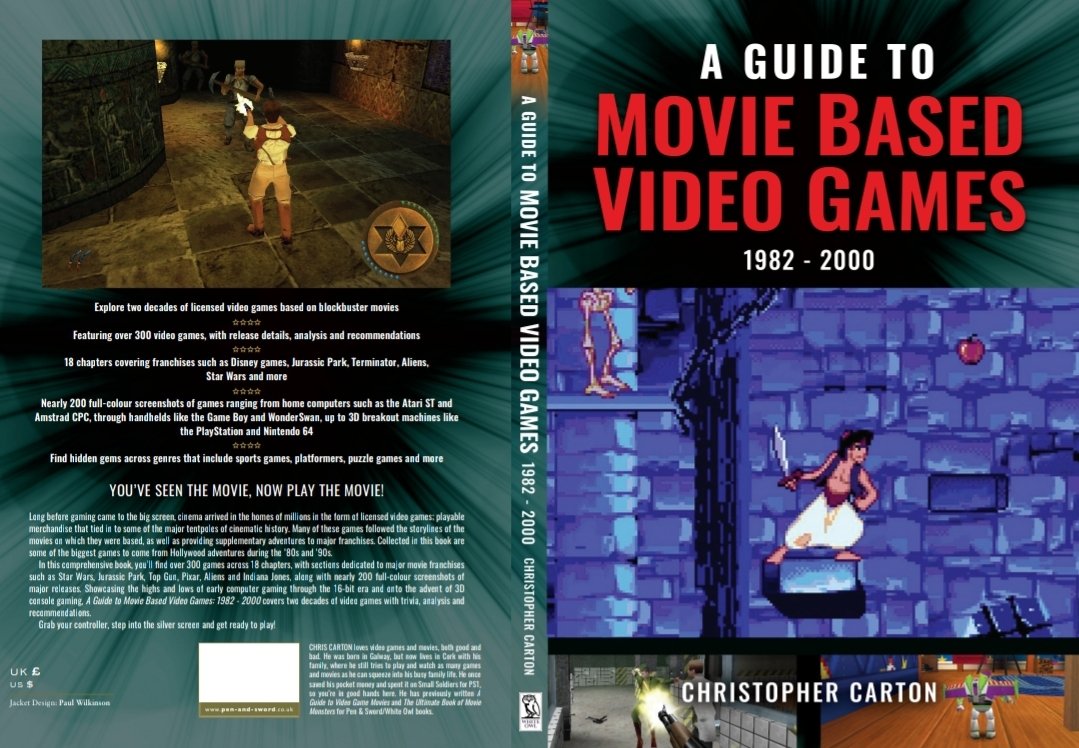 The book showcases dozens of platforms, with handhelds like the Game Boy, Game Gear and WonderSwan represented, and home consoles like the Sega Mega Drive, Dreamcast and PlayStation all getting a chance to shine (for better or worse, depending on the adaptation!).
Even ludicrous comedy got in on the action, with Monty Python and Wayne's World becoming part of the licensed gaming phenomenon. It's a far cry from modern gaming, where you'll be lucky to even see a mobile application based on a movie. While this book focuses on the '80s and '90s, with a mix of home and handheld games, 2D and early 3D titles, a 2024 follow-up travels from the domination of the PlayStation 2, through the phenomenon that was Nintendo's Wii, all the way up to the current generation of consoles, exploring everything from Alien to Frozen, and beyond.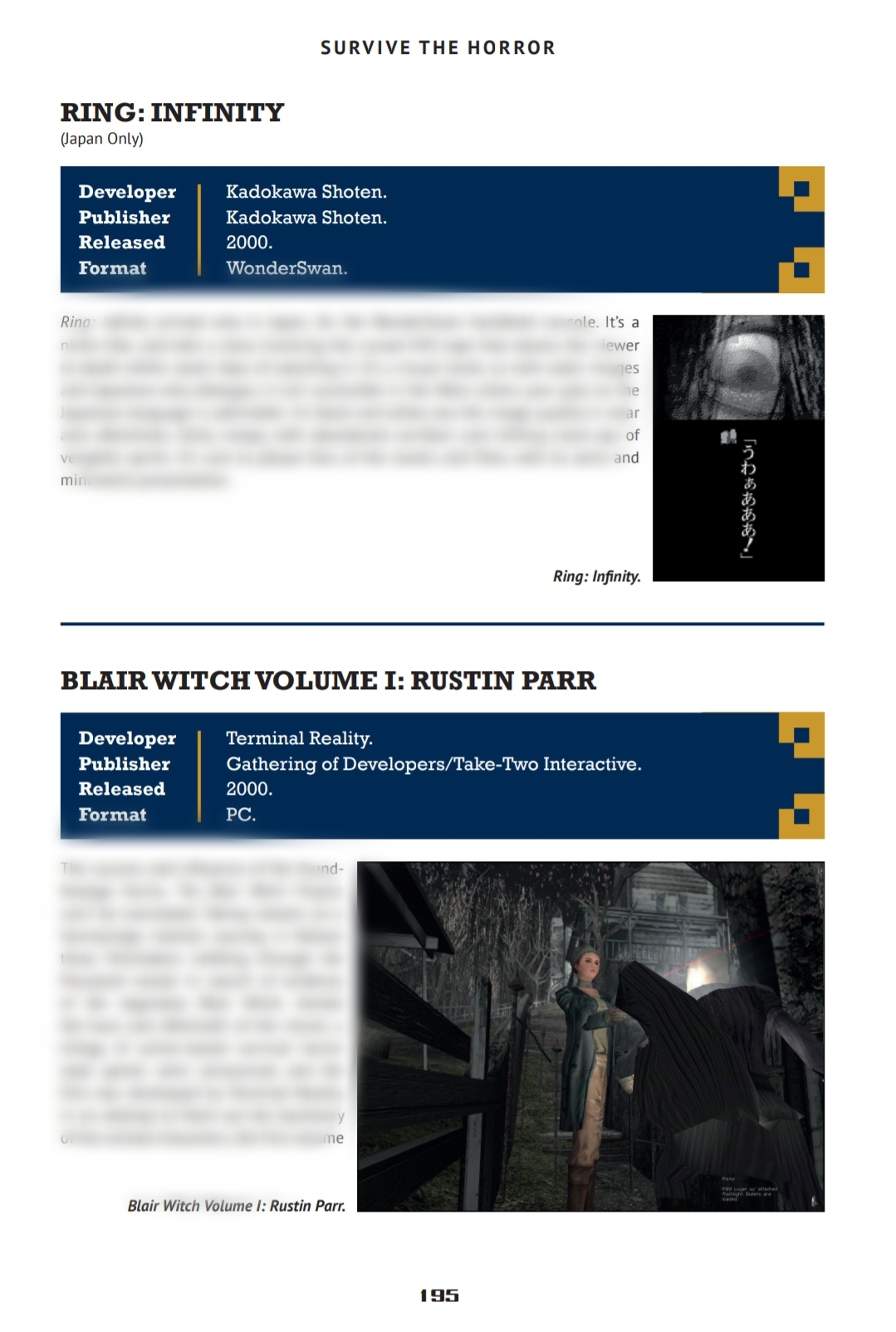 For my fourth book, The History of the Adventure Video Game, I tackled the genre that brought gaming into my life. I was entranced from the moment I set eyes on The Secret of Monkey Island, an iconic piratical adventure game developed by LucasArts, and so I thought it was fitting to explore the history of the adventure genre through major companies (LucasArts, Sierra On-Line, Telltale Games) and landmark games that brought narrative and head-scratching puzzles to the forefront. Whether it's comedy, horror or grizzled thrillers, developers delivered ingenious puzzles across a variety of platforms, with input varying from point-and-click classics to quick-time-event challenges that rose into prominence with Telltale Games.
The book covers a variety of titles, dealing with the birth of the genre through text adventures and the current Renaissance made possible by both indie adventures and the return of iconic franchises like Monkey Island and Simon the Sorcerer. It's a genre I have so much adoration for, and I hope it comes across in the colourful pages of this hardback celebration! It's due out in late 2023.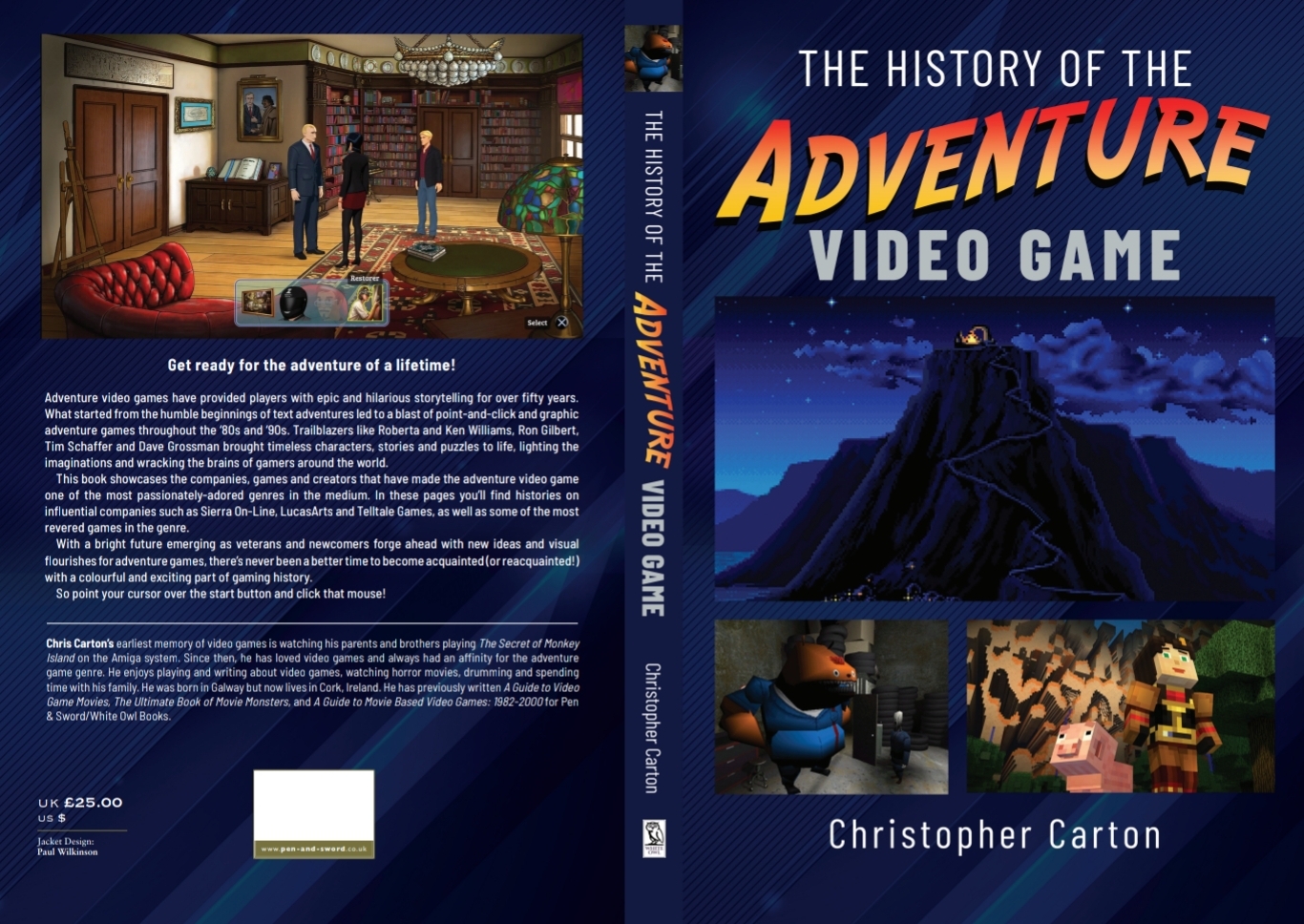 Gaming is the most lucrative entertainment business in the world right now, and as someone who always loved reading video game magazines and still enjoys the output by some websites, jotting down my own thoughts and recommendations in printed form has been nothing short of a dream come true. Beyond the releases available and up for pre-order, I'll have two more books in 2024 and another that's possibly going to be the most ambitious yet, due in 2025. My children are also massive gamers, so getting to write about their favourite pastime makes me really happy!
Happy gaming, happy watching, happy reading!!
Shop Christopher Carton titles here.
---