eBook Sale: Mary Queen of Scots' Downfall
Are you looking for a new read? We recommend downloading a copy of Mary Queen of Scots' Downfall for just 99p. Read on to find out what it's all about…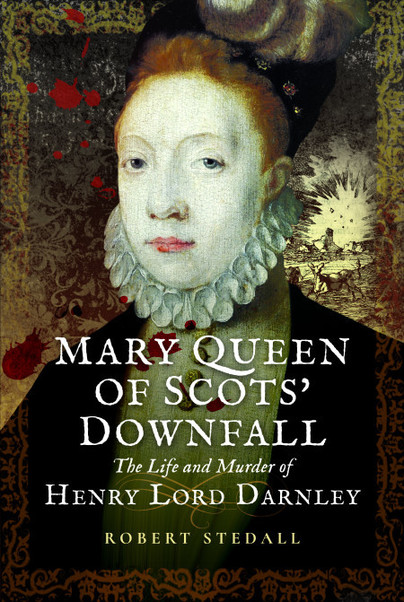 What's it about? 
In the early hours of 10 February 1567 a large explosion ripped through the Old Provost's lodgings at Kirk o' Field, Edinburgh, where Mary Queen of Scotland's consort, Henry Lord Darnley, was staying. Darnley's body was found with that of his valet in a neighbouring garden the next morning. The Queen's husband had been suffocated and the ramifications for Mary and Scottish history would be far-reaching.
Lord Darnley cuts an infamous figure in Scottish and Tudor history. In life he proved a controversial character, and his murder at Kirk o' Field in 1567 remains one of British history's great, unsolved mysteries – establishing whether Mary was implicated has taxed historians ever since.
In this engaging and well-researched biography, Robert Stedall re-examines Darnley's life and his murder. It is not to be missed; his investigation brings new light and compelling conclusions to a story surrounded by political betrayal, murder, falsified evidence and conspiracy.
What are people saying?
"A very informative read. The New Royalty World recommends this book, especially for people who are interested in Scottish history" – The New Royalty World
"The book is beautifully written, with a copious bibliography of historical sources and arguments by modern historians" – Britain Express
"I found this book utterly enthralling, and riveting. It reads like a pacey thriller, and is hugely absorbing in interest. Thoroughly researched, beautifully written, and a real find; this book is definitely recommended" – Amazon
Where can I get a copy?
Mary Queen of Scots' Downfall is currently available in to download for just 99p! epubs can be downloaded here and kindle can be downloaded here. Hurry this special price is only available until February 12th 2019!
Alternatively a hard copy can be purchased here.