John Lewes – In Memoriam
P&S author John Lewes sadly passed away in June 2021 after a short illness. 
John Lewes was the nephew and biographer of Lieutenant Jock Lewes (Jock Lewes: Co-Founder of the SAS, published by Pen & Sword Books, 2000). He also wrote A Spy After All, a novel about love, betrayal, fanaticism and loyalty at the start of the Second World War. Lewes took inspiration for the story from his uncle's remarkable story and based it in part on the biography. Read more about John's novel here.
Lewes was a Flying Officer in the RAF Volunteer Reserve (VRT) and is an Honorary Member of the Welsh Guards Association. 
In 2012, John Lewes opened the new SAS War Diary Display at Airborne Assault at IWM Duxford. The author held the very first SAS notebook. The notebook is currently unpublished and features the first SAS plans and jottings by Jock Lewes. A few years earlier, he spoke at the unveiling of the Jock Lewes Memorial at an army base in Hereford. HRH Prince William unveiled a magnificent bronze statue of Jock Lewes. 
Jonathan Wright, History, Transport and White Owl Publisher, shared a few words about the experience of working with John Lewes:
'John was a firm favourite amongst the Pen & Sword team. Always so kind, patient, grateful and pleasant to whomever he was dealing with. He will always be fondly remembered for ending every conversation with "bless you" and he'll be sorely missed. If ever there was a model for the perfect author, John would be it!'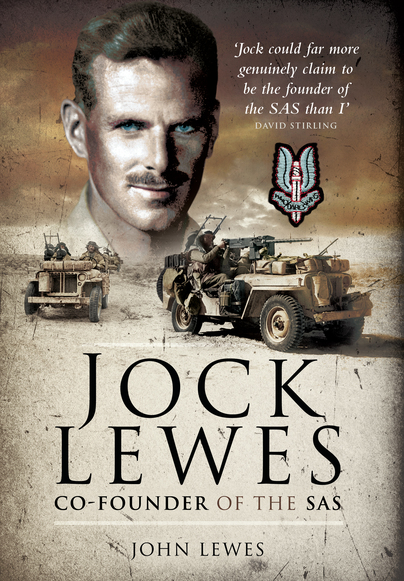 Jock Lewes: Co-Founder of the SAS, described by The Scotsman as 'The fascinating story of one of Britain's first SAS men', is available now in paperback and for eBook download. Order a copy here.