When the King came to visit Pen and Sword Books
We were thrilled when it was announced that the future King would be paying a visit to see us at Pen and Sword Books HQ in Barnsley. We'd always been proud of our association with His Majesty and with other members of the Royal Family who have generously provided forewords for several of our titles over the years, but to hear that we would get to meet him was a real honour for us.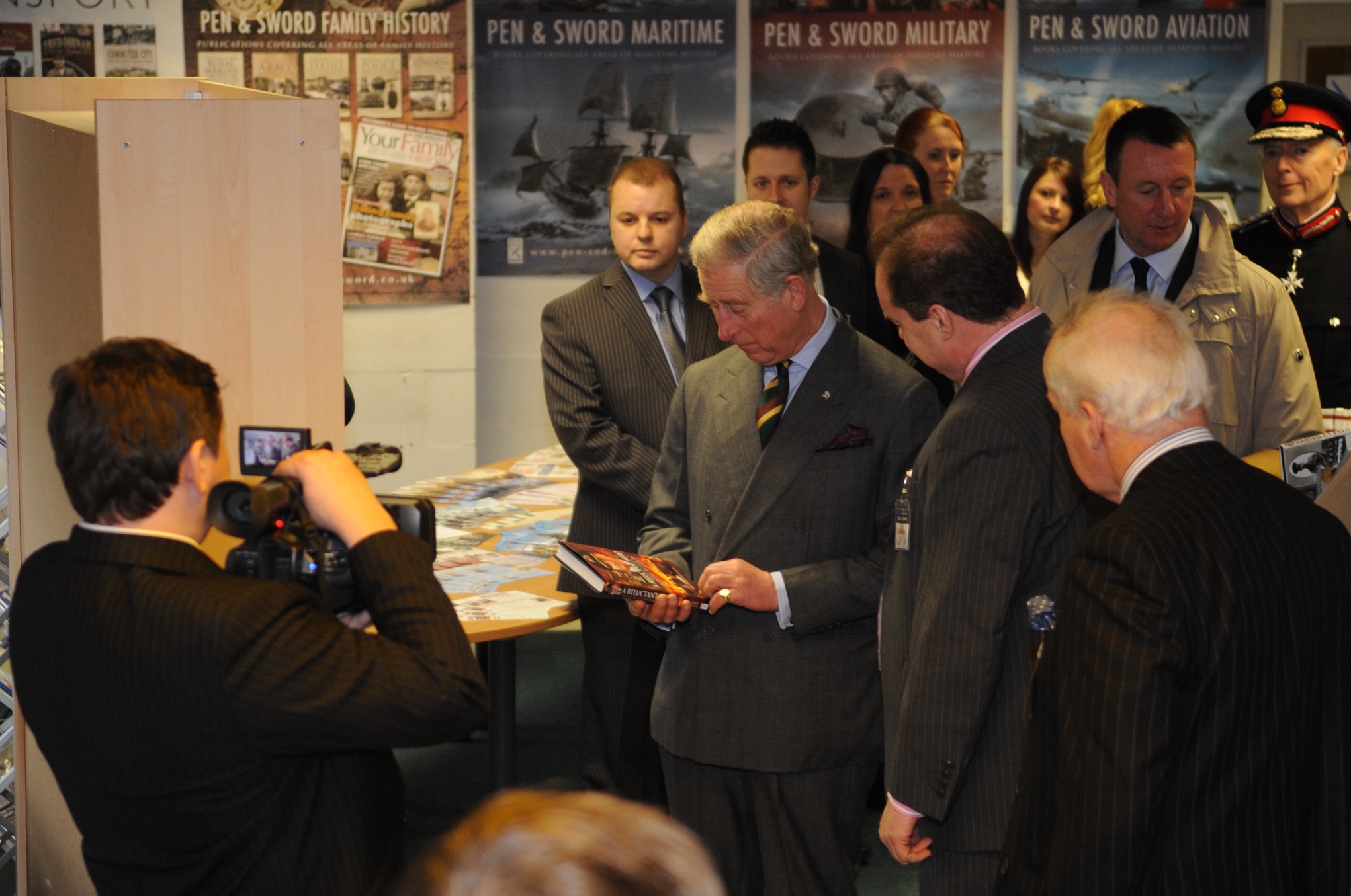 We quickly set about thinking what titles we should present to His Majesty as gifts for his visit and of what we might show and tell him during the time he was in our offices. As the day approached – and the security checks increased – our plans were complete.
On the morning of 24th January 2012, we stood waiting for him to arrive with many a nerve jangling around the offices. King Charles (then Prince of Wales) arrived and immediately set everyone at ease. He was brilliant, full of interest and enthusiasm for everything we were doing. He met and spoke to everyone who was able to be there and listened with interest as we described what we do and how we do it. He asked expert questions and it soon became clear he had a sharp interest in trains. He left our offices with his aides heavily laden with books! We later spotted his Aston Martin parked up in town and were greatly amused to see that one of the train books had been placed on the arm rest next to his seat! It was a day we will all remember for the rest of our lives.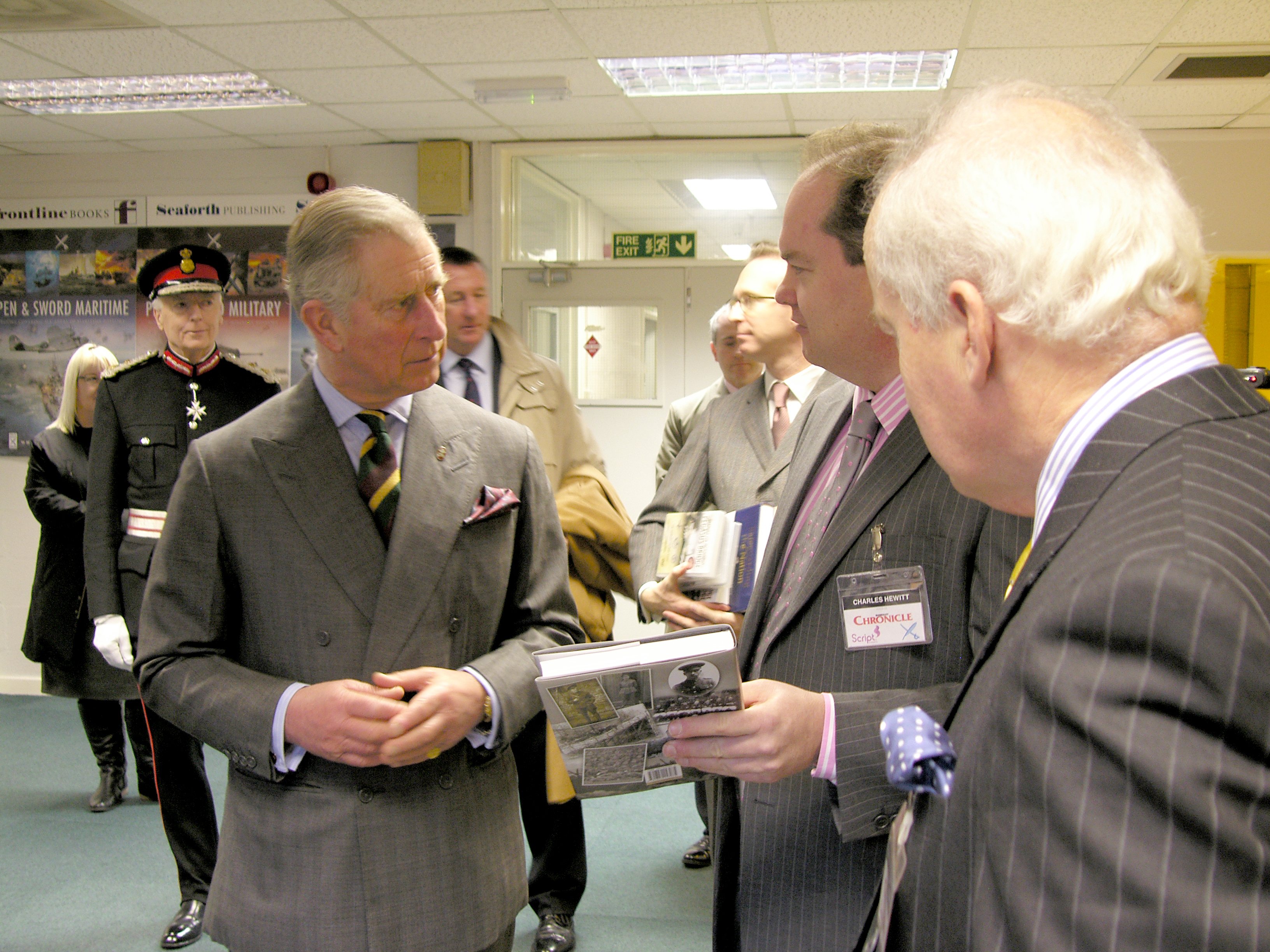 It was a great honour for us to talk to His Majesty about publishing and about our authors, many of whom have served in the armed forces or who had relatives who have done so…. A tribute to those who have served in the name of their Monarch and Country and sometimes paid the ultimate sacrifice.
King Charles is as in tune as anyone to this sacrifice and follows the late Queen's example that he is here to acknowledge and support families and veterans, whose stories we endeavour to help to preserve and distribute.
We would like to wish HRH The King all the very best for his Coronation in May and for the rest of his reign.
God Save The King!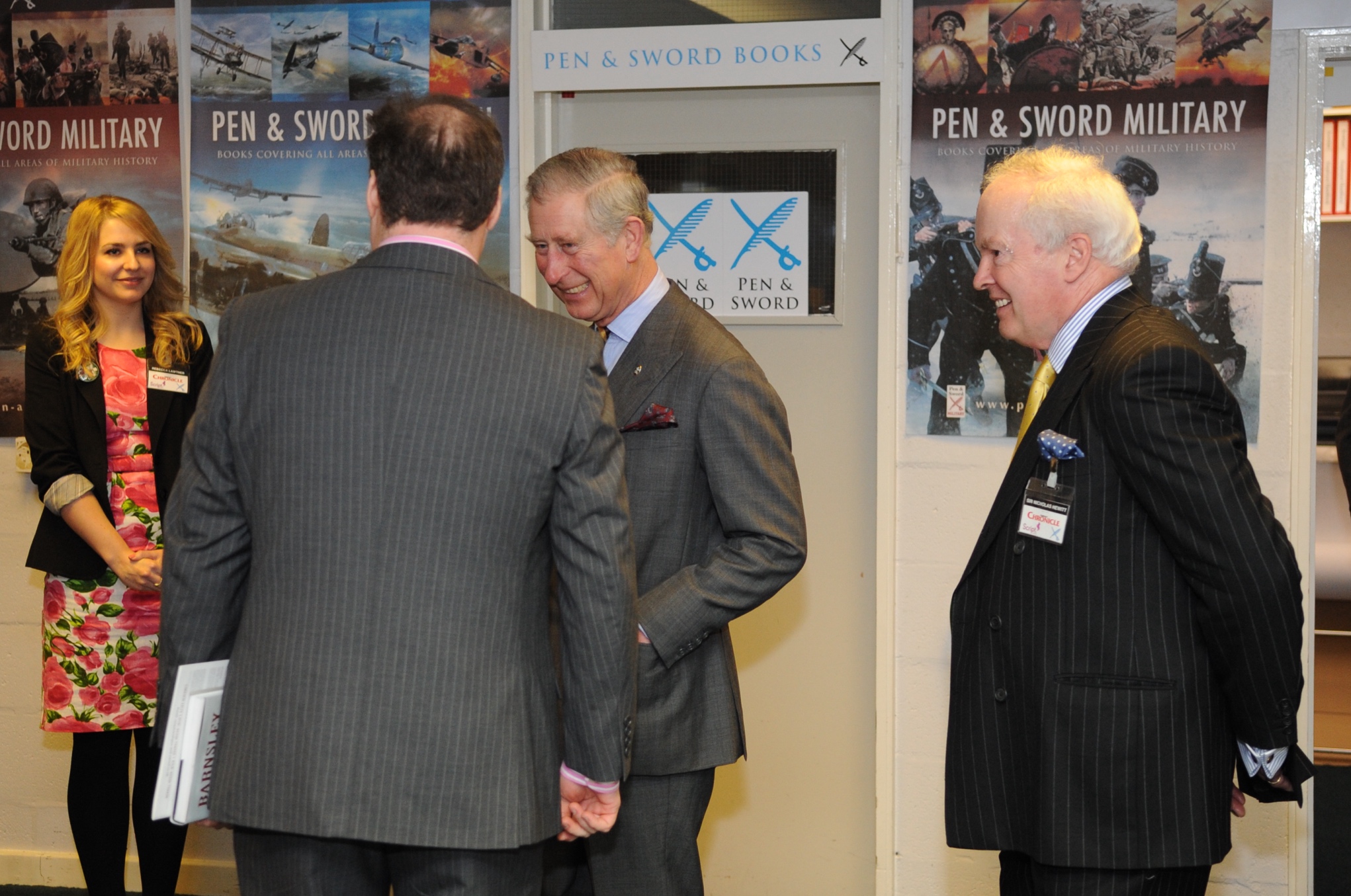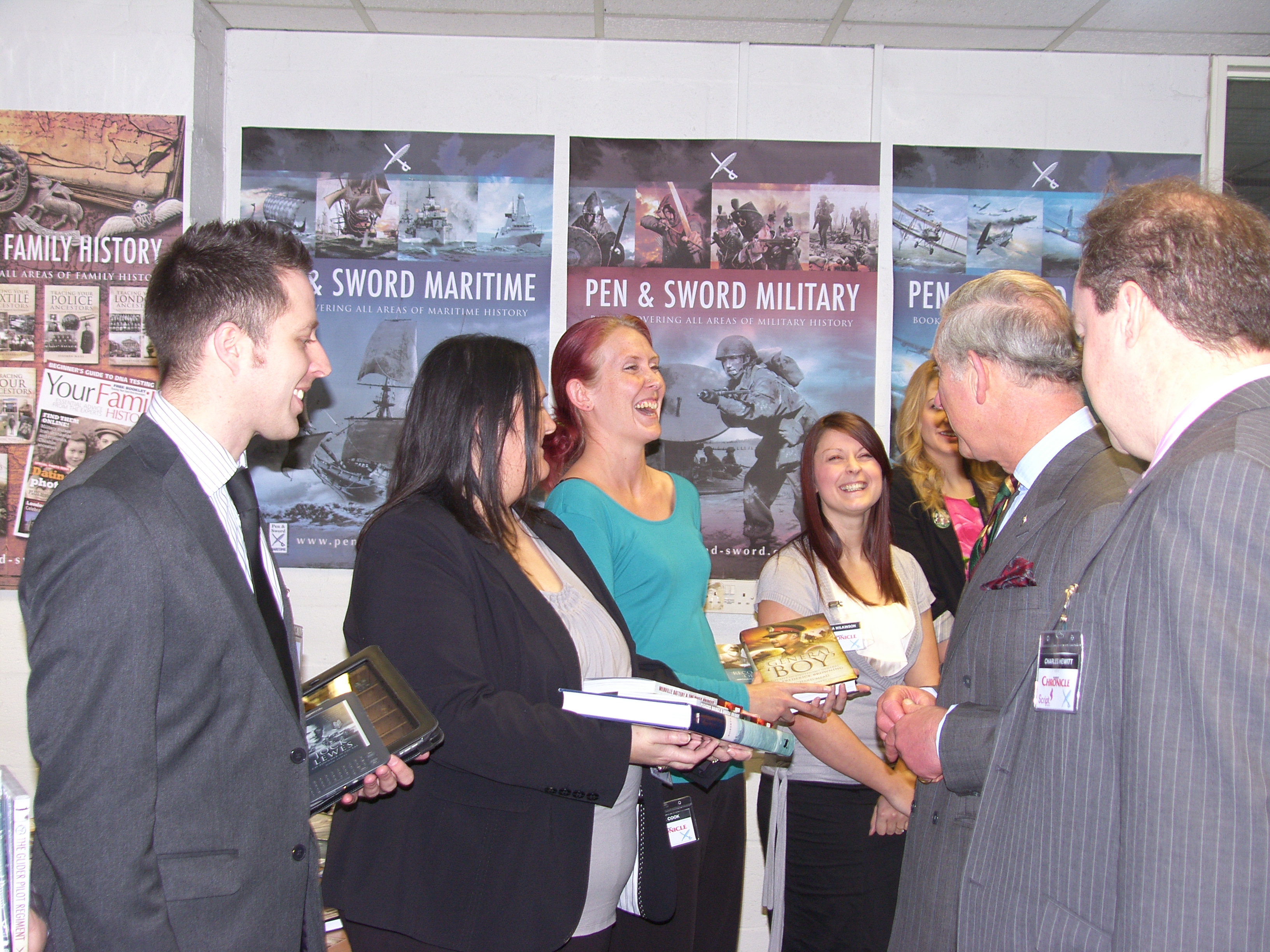 ---