Women's History Month – Rosemary J Brown
The Return of Nellie Bly
Women in History Shouldn't Be a Mystery
Eight years ago, I had never even heard of her. But as soon as I discovered Nellie Bly (1864-1922), I knew I had to get this intrepid journalist, globetrotter and humanitarian 'back on the map'. Like many inspiring women, she had been lost in the annals of time. That we had allowed this fearless adventurer to fade from history fueled my determination to revive her. Now, just in time for Women's History Month, Nellie Bly is back!
But first a little history. On 25 January 1890, Nellie Bly stepped off of a steam train in New York City and into the headlines. She had circled the world faster than anyone ever had – 72 days. Bly had achieved 'the most remarkable of all feats of circumnavigation ever performed by a human being,' The New York World declared. She raced through a man's world – alone and literally with just the clothes on her back – to beat Phileas Fogg's fictional record in Around the World in Eighty Days.
Along with establishing record time, Bly's race proved the world was connected. Ocean liners, the telegraph, trans-continental railroads in America and India, and the Suez Canal in Egypt, brought far-flung destinations within reach. Her voyage made the world a smaller place and brought humankind together. She became the 'best-known and most widely talked of woman on earth,' the papers said.
Before long the accolades vanished and she disappeared into yesteryear. When I discovered her, I was enthralled by the determination and daring which sent her exploring the globe solo. That same drive led her to pioneer a brave new journalism – investigative reporting – when she feigned madness in 1887 to go undercover in the New York City insane asylum on Roosevelt Island. Her exposés of the atrocities inside and her book Ten Days in a Mad-House led to sweeping reforms across America. Throughout her career, Bly's reportage pursued justice and challenged oppression.
I decided Nellie Bly needed to come 'back to life' as a role model – a genuine heroine to encourage us – someone who defied convention, achieved the impossible and championed society's most vulnerable. As a journalist with a taste for adventure, I set out to re-blaze her global trail.
My expedition began 125 years after Bly's, and like her, I travelled alone with one small bag. The ocean liners that transported Bly have disappeared, so I took to the skies with a round-the-world ticket. Following in the footsteps of Nellie Bly led me from London, across Europe, throughout Asia, to America where Bly's travels began and ended in New York City.
I returned to London 33 days later, my adventure re-enacting Nellie Bly's travels behind me. But the journey has not ended. It continues with the publication of Following Nellie Bly: Her Record-Breaking Race Around the World (Pen & Sword Books, 2021) where I capture both of our stories.
A memorial to Nellie Bly
The true culmination of my quest to get Nellie Bly 'back on the map' – the confirmation that she had indeed been rescued from obscurity –sent me travelling again, back to New York City and Roosevelt Island where Bly made history with her newspaper exposés. On 10 December 2021, a monumental installation in bronze entitled 'The Girl Puzzle' was unveiled which honours her life and legacy. Named for her first newspaper article in which she boldly defied discrimination, the monument was dedicated on International Human Rights Day. At last her iconic role is acknowledged in an outstanding commemoration created by American artist Amanda Matthews of Prometheus Art. As Amanda Matthews says: 'Nellie Bly told the stories of other women. Now, we will tell hers.'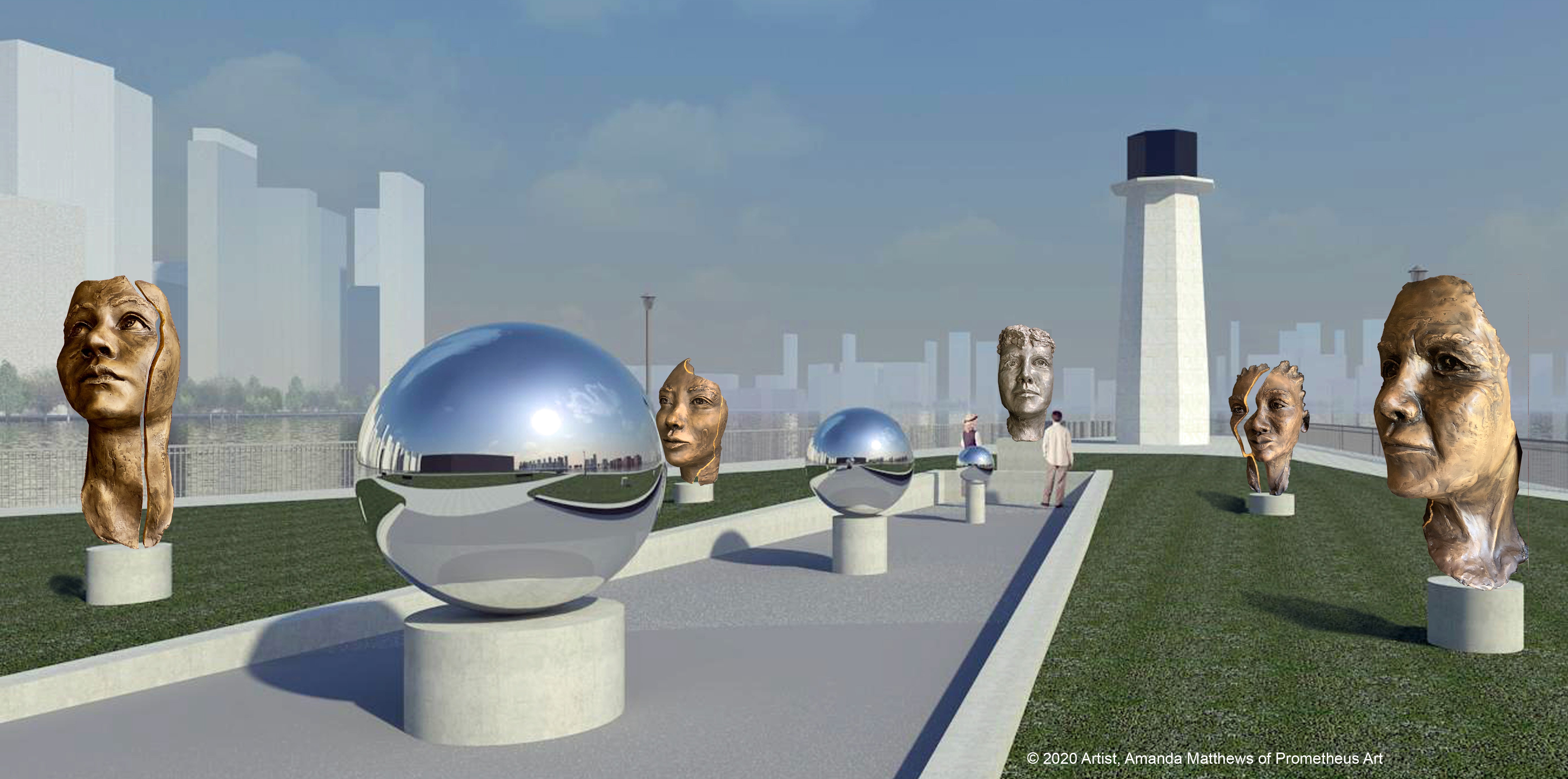 Nellie Bly on stage across the UK
Here in the UK, Nellie's Bly's story is being told on stage in a brilliantly re-invented, rip-roaring version of Around the World in 80 Days touring the nation through 29 July 2023 with Tilted Wig Productions. Bly turns Jules Verne's fiction into fact as her historic journey plays out alongside Phileas Fogg's imaginary one in this production adapted and directed by Juliet Forster of York Theatre Royal and performed by a super-talented troupe of five. Look out for it in a theatre near you. In another tribute to our once-forgotten globetrotter, Shedlight Stories presented Around the World with Nellie Bly as part of London's Vault Festival in February.

In print, on stage, cast in bronze and back in the headlines, Nellie Bly has returned!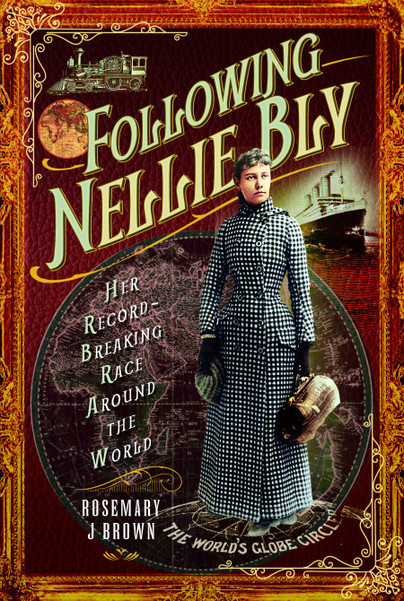 Order your copy of Following Nellie Bly here.
---