Arise to Conquer: The Real Hurricane Pilot
Guest post from Dilip Sarkar MBE.
During the Second World War, the public eagerly consumed war news and followed the exploits of their heroes – and fighter pilots, above all others, were the 'Glamour Boys', those devil-may-care, good-looking chaps who flew to battle against all odds in 1940, saving the Britain from invasion. Naturally, then, fighter pilots' memoirs were most popular…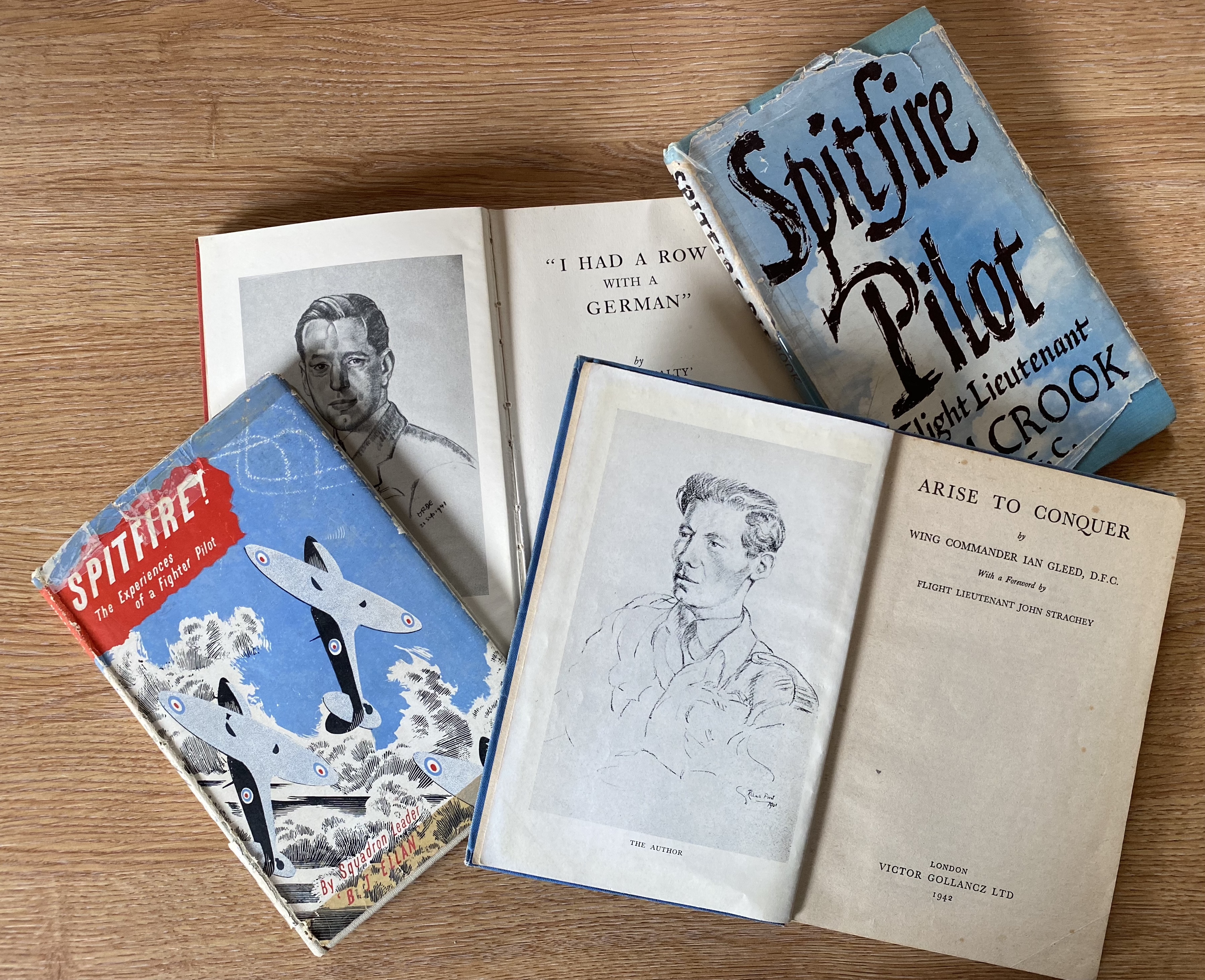 Amongst the earliest, published in 1941, was Squadron Leader Tom Gleave's I Had A Row With A German (MacMillan & Co Ltd, much more of which another time). Air Ministry policy from the outset, however, was not to identify individuals, so Tom's book was released under the pseudonym 'RAF Casualty'. Similarly Squadron Leader Brian John Edward Lane DFC, the exceptional commander of 19 Squadron, wrote his account as 'BJ Ellan'. That book, Spitfire! The Experiences of a Fighter Pilot (John Murray Ltd), was published amongst a number of first-hand accounts in 1942 – although there was much inconsistency. For example, that year also saw Spitfire Pilot (Faber & Faber Ltd) by Flight Lieutenant David Crook DFC and Arise to Conquer by Wing Commander Ian Gleed DFC (Victor Gollancz Ltd), both of whom published under their own names. All of these books, of course, were 'sanitised' by the censor, with place names being blocked out and individuals often identified only by nicknames, for fear of giving the enemy useful intelligence. Today, fortunately we can write freely – which is where our new Arise to Conquer: The Real Hurricane Pilot comes in. Ian Richard Gleed was a doctor's son from North London, who enjoyed sailing but instead of joining the navy, joined the RAF in 1936 and became a fighter pilot. By the time Britain and France declared war on Hitler's Germany, Gleed was flying Hawker Hurricanes with 46 Squadron. Soon afterwards he became a flight commander on 266 Squadron, flying Spitfires, but four days after Germany attacked the west, he joined 87 Squadron, again operating Hurricanes, in France. During this ill-fated campaign, 'Widge', as he was known, being an amalgamation of 'Wizard', a word Gleed was overly fond of using, and 'Midget', on account of his short stature, became an ace, destroying seven German aircraft and earning himself a DFC. After the Fall of France, 87 Squadron re-grouped at Church Fenton before going to Exeter, in 10 Group. It is a common misconception that the Battle of Britain only concerned London and the south-east, but this is far from true. A surprising amount of fighting, in fact, took place over the West Country, and 87 Squadron was in the thick of things throughout the summer and autumn of 1940. Incredibly fierce air battles were fought over convoys off Portland, for example, in addition to RAF fighter squadrons being heavily committed fending off enemy raids on naval installations and all-important aircraft factories. To afford protection to South Wales and the West Country's aircraft factories, in fact, 87 Squadron deployed a flight to operate from the unlikely location of Bibury, in rural Gloucestershire. A photograph was taken there of 'Widge' and other pilots outside the village's Swan Hotel by Sergeant Laurence 'Rubber' Thorogood, which is included in this article, although it is unlikely that today any of the countless foreign tourists visiting this classic Cotswold beauty spot have any idea that they are treading in the footsteps of such august heroes.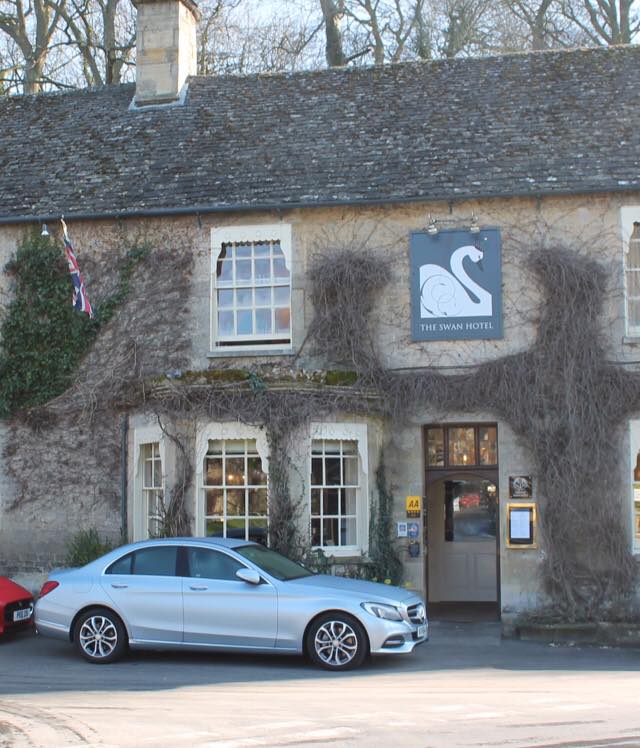 After the Battle of Britain, the night blitz raged, Britain's cities being battered, and so with nocturnal defences still in their infancy, 87 Squadron's Hurricanes were pressed into the night-fighter role, flying from Colerne and Charmy Down. Moreover, the following year, when Fighter Command went on the offensive by day, 87 Squadron flew highly dangerous night intruder operations over enemy occupied north-west France. Unsurprisingly, Gleed's exceptional leadership abilities had been recognised, and November 1941 saw him promoted to lead a Spitfire Wing, thus concluding his long association with the Hawker Hurricane. Indeed, in 1942 he would be appointed to the DSO, and New Year 1943 saw him flying Spitfires over the western desert. Sadly, this most able and promising officer was shot down and killed in combat with Me 109s over Tunisia on 16 April 1943. As his friend, Squadron Leader Laurence 'Rubber' Thorogood DFC told me many years later, '"Widge" was an amazing little chap, so energetic and enthusiastic, and such a great pilot; a natural leader, I never knew one better. It was a sad loss when he was killed'.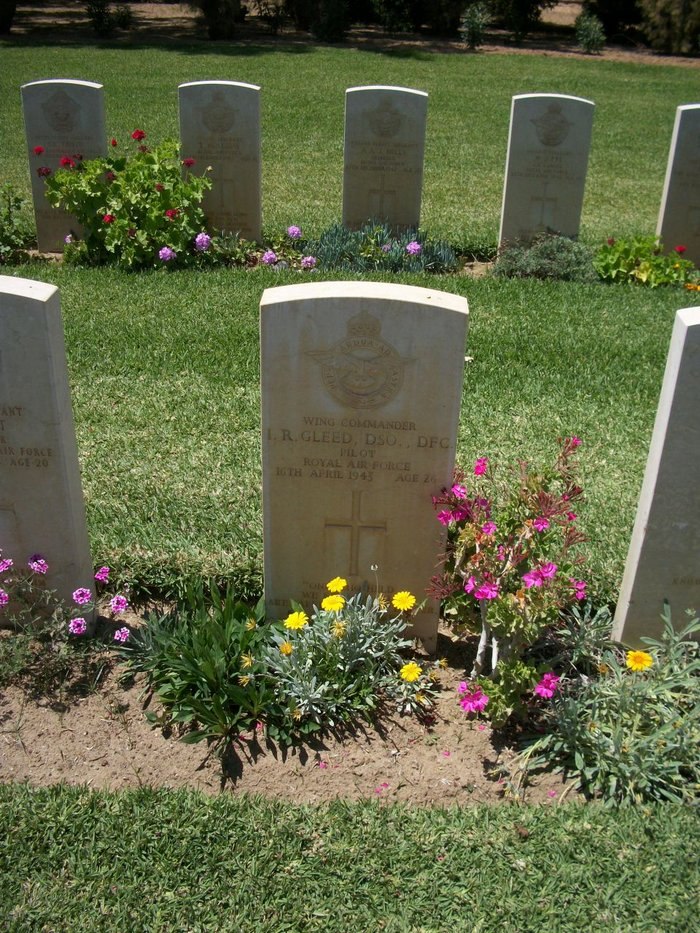 'Widge's' death, though, was far from the end of the story. Arise to Conquer has been re-released several times over the years by various publishers, and scale plastic model companies have released examples his famous Hurricane over the years, the first being Airfix over forty years ago. All of these things, of course, maintain the memory and give it currency. And now we have Arise to Conquer: The Real Hurricane Pilot.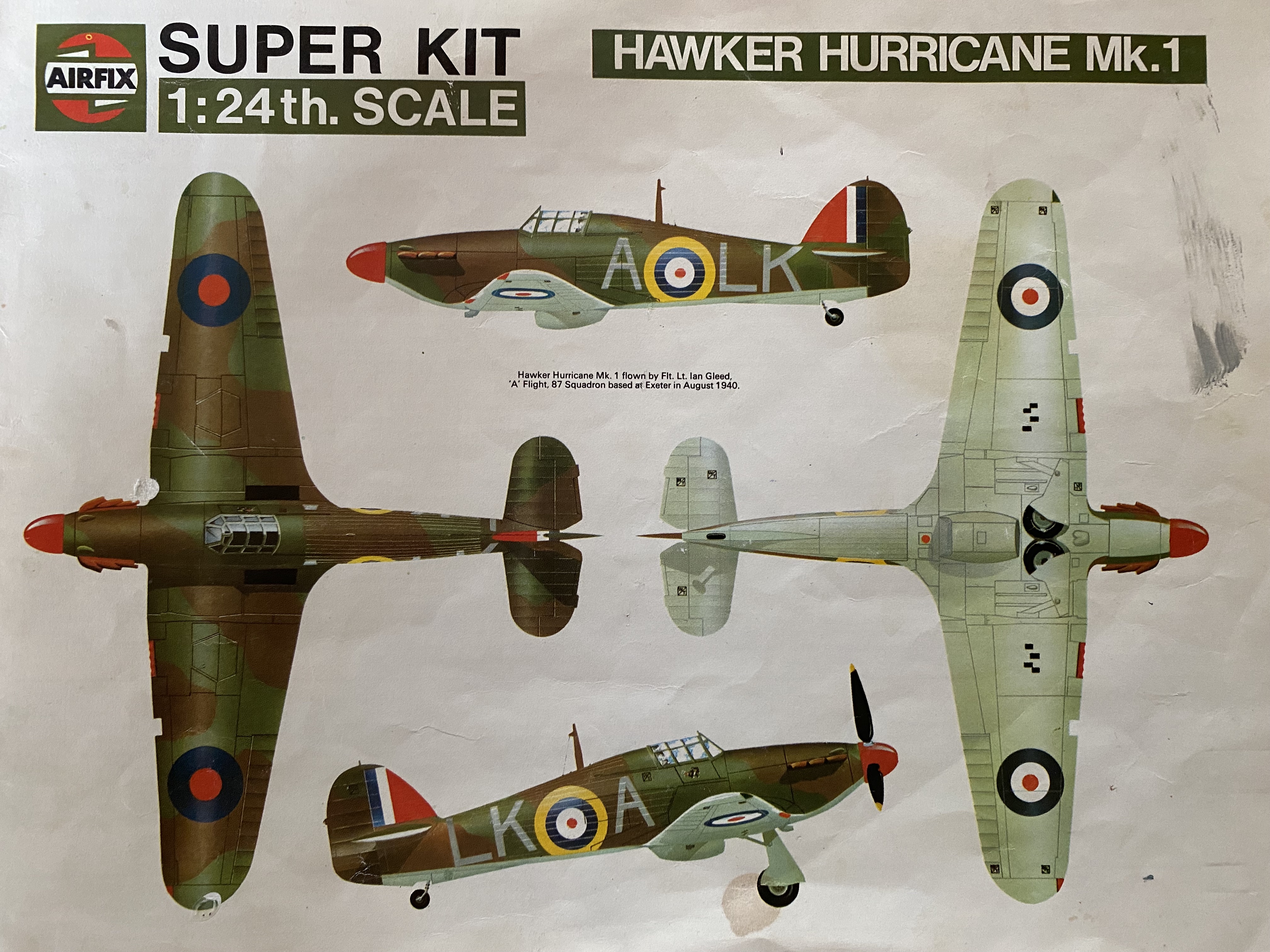 The concept behind this book was that it complimented our earlier publication The Real Spitfire Pilot, being our publication of David Crook's original and unedited manuscript, with extra historical information and photographs from myself (for more information, see this blog: https://www.pen-and-sword.co.uk/blog/author-guest-post-dilip-sarkar-mbe-4/). Why 'Real'? Well, this is because without the wartime censor, as previously mentioned, we can write freely, filling in the gaps, providing extra information and facts, and bring these amazing stories of derring-do up-to-date. And this version of 'Widge' Gleed's book is actually even much more than that. Having dedicated my life to researching, recording, and sharing the Battle of Britain's inspirational history, I have enjoyed personal friendships with many of the fabled Few – amongst them Squadron Leader Laurence Thorogood, referred to as 'Rubber' in the original book. As 'Widge' explained in the book, 'We … nicknamed one of our new pilots "Rubber", because he bounced'. Laurence certainly survived some scrapes, including an incident during training at Brize Norton earlier that month: '… my engine cut and by some lucky chance I made a successful wheels-down landing in a small field in the Cotswolds – result: "Above average" rating as a pilot – what jam!!'. Having survived the Battle of Britain, he flew night operations with 87 Squadron and ended the war a Spitfire squadron commander in the Far East. Living in Cambridge, Laurence was well-positioned to join the fun at my various events and book-signings at the IWM Duxford, and was always a popular and most welcome guest. One day, he arrived with a photograph album to show me, bulging with snapshots from those 87 Squadron days. Mind-blowing. At a time when personal photography on service installations was officially prohibited, here was treasure indeed, unique windows on the past taken by Laurence and 'Watty' Watson, another keen 87 Squadron snapper. So in this new edition of Arise to Conquer, we have been able to include nearly eighty of Laurence's amazing photographs – which help transport us back to that dangerous but exciting time, providing an authentic glimpse of what yesteryear was like on a fighter squadron.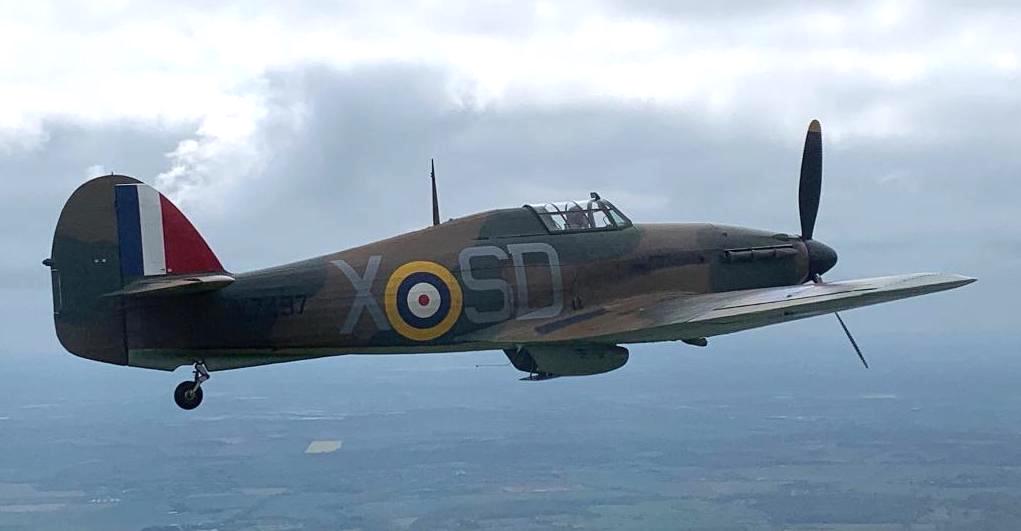 Sadly, Laurence Thorogood left us in 2005 – but I know how proud he would be to know that his son, Dr John Thorogood, owns and flies Hawker Hurricane V7497 out of Duxford. Quite honestly, I cannot think of a more wonderful tribute paid by a son to his father. I've no doubt that when John takes off he has angels on his shoulders, and I know that Arise to Conquer is often very much at the forefront of his mind.
And so the story goes on…
© Dilip Sarkar MBE FRHistS, 2022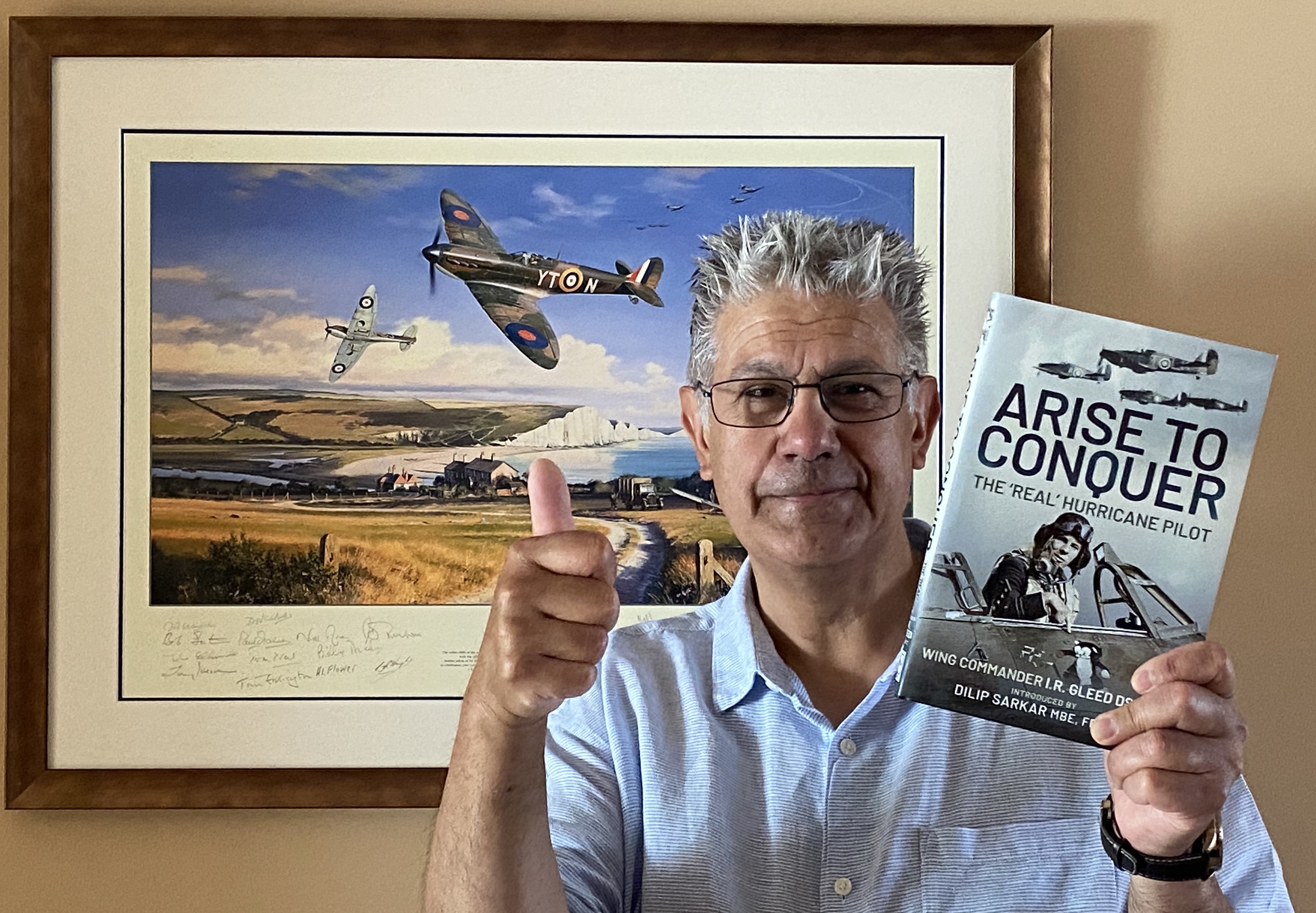 Order Arise to Conquer: The Real Hurricane Pilot here.
Dilip Sarkar's website.
Dilip's YouTube Channel.
---