Author Guest Post: Louise Wilkinson
The Millionaires' Mob
601 (County of London) Squadron Auxiliary Air Force were nicknamed the "millionaires' mob" by other squadrons. Seen by many as rich young playboys who used the Auxiliary Air Force as a "gentleman's flying club" I found this incredibly interesting and so I wondered whether this theme was common across all of the AAF squadrons in the country. My research tested this theory, and is available to buy in my new book, The Territorial Air Force.
In general texts about the Royal Air Force, I would be surprised to find more than a few lines written about the Auxiliary Air Force, with assertions about the whole organisation based upon the exploits of 601 Squadron. Indeed, Tom Moulson, a former pilot with 601 and author of the squadron history pointed out that in order to reinforce squadron's individualism the officers lined their tunics and civilian jackets with bright scarlet silk and wore blue ties instead of the regulation black, they played polo on brand new motor cycles and drove fast sports cars. During the war, the Germans viewed the squadron partly as a voluntary cohort of patriotic aristocrats which they admired, and also as a bunch of flippant pleasure seekers, which they deplored. The social activities of the officers from 601 Squadron reflected the hedonistic nature of the young, rich aristocrats and their desire to be seen fulfilling their patriotic duty by volunteering to serve their country whilst still enjoying a light-hearted, somewhat daredevil approach to the job.
Indeed, games played within the officer's mess, such as circumnavigating the room without touching the floor and calibrating the table, which needed a stooge and a victim. The stooge lying face upwards on the oval table hanging on by his heels, while others tilted the table top back. The angle was then measured. When the victim assumed the same position, he would then be tilted to an angle where a few men would grab him by the ankles holding him upside down whilst several other men poured beer down his trouser legs!
The frivolity of actions in the mess were completely different once these young men were in the cockpit of their aircraft, with many of the pilots being awarded Distinguished Flying Crosses (DFC) or the Distinguished Flying Order (DSO). The squadrons pilots flew during the Battle of Britain and in the latter stages of the Second World War, they continued operations overseas in Egypt, Libya, Tunisia and Italy.
Aristocratic members of the squadron included Edward Bulwer-Lyton, (Viscount Knedworth) Max Aitkin, the son of Lord Beaverbrook and Henry Norman, the son of Air Hendry Norman. Often the officers had different occupations in civilian life such as Roger Bushell who was a lawyer, Henry Norman who was an architect, Edward Bulwer-Lyton who worked on the Daily Mail and Edward Whitehead Reid who was a doctor. Many were accomplished sportsmen who enjoyed private flying, polo, big game hunting, rowing, fencing and skiing.
The book contains small biographies of many of the squadrons officers, for example John William Maxwell Aitken was educated at Westminster School and then Pembroke college Cambridge. He was a yachtsman and a soccer blue, and was the heir to the Beaverbrook newspaper title.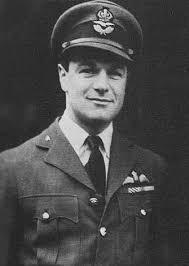 Roger Joyce Bushell was born in South Africa and went to Cambridge University, he was a profound athlete, skier and rugby player. He is famous for being in Colditz Prison Camp and leading a major escape attempt which resulted in him being murdered by the Germans.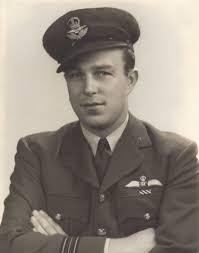 Gordon Neil Spencer Cleaver was educated at Harrow and skied for Great Britain.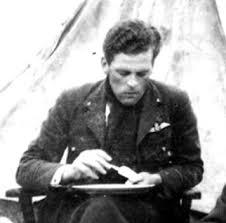 William Pancoast Clyde attended Eton and Oxford University and was a stockbroker and heir to the Clyde Shipping Line.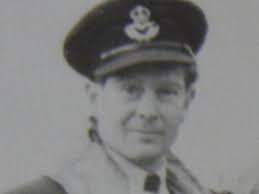 Aidan Merivale Crawley was educated at Harrow and Oxford and played cricket for Kent. In later years he was both a Labour and a Conservative Member of Parliament.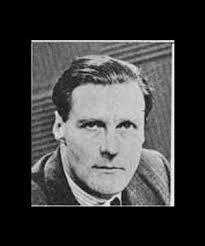 Michael Fitzwilliam Peacock was born in South Africa and was educated at Oxford University. He also skied for Great Britain and played rugby for Britain.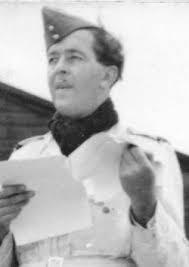 Finally Whitney Willard Straight was a grand prix racing driver, an aviator and a businessman.
There are many more pen portraits of both the pre and post-war Auxiliary Air Force officers which can be found within the book. As exclusive and famous as many of the officers of 601 (County of London) were, their patriotism and professionalism was never called into question.
Available to order here.
---