Meet the author: Martin Bowman
I thought that it would be appropriate to have the publicity picture taken at the New Farm Aviation Heritage Museum near Norwich Airport as I have loaned them my framed Lightning T-Bird print of Lightning T5 XS420, 226 OCU/145 Squadron RAF Coltishall by Mike Rondot the famous Norfolk based aviation artist. It is above me sitting on one of the plush VIP airline seats that once graced the 747-SP that was operated by the late Sultan of Oman for many years. These seats have a Lightning link also as they were donated to the Museum some years ago by an ex-Lightning pilot from RAF Coltishall (which is only a few miles away from the museum) when the Sultan's Jumbo was flown to a desert air park in Arizona and was replaced by a newer Jumbo jet! These must be the ultimate in 'biz jets'! I believe the Lightning pilot in question used to fly the Sultan's 747-SP.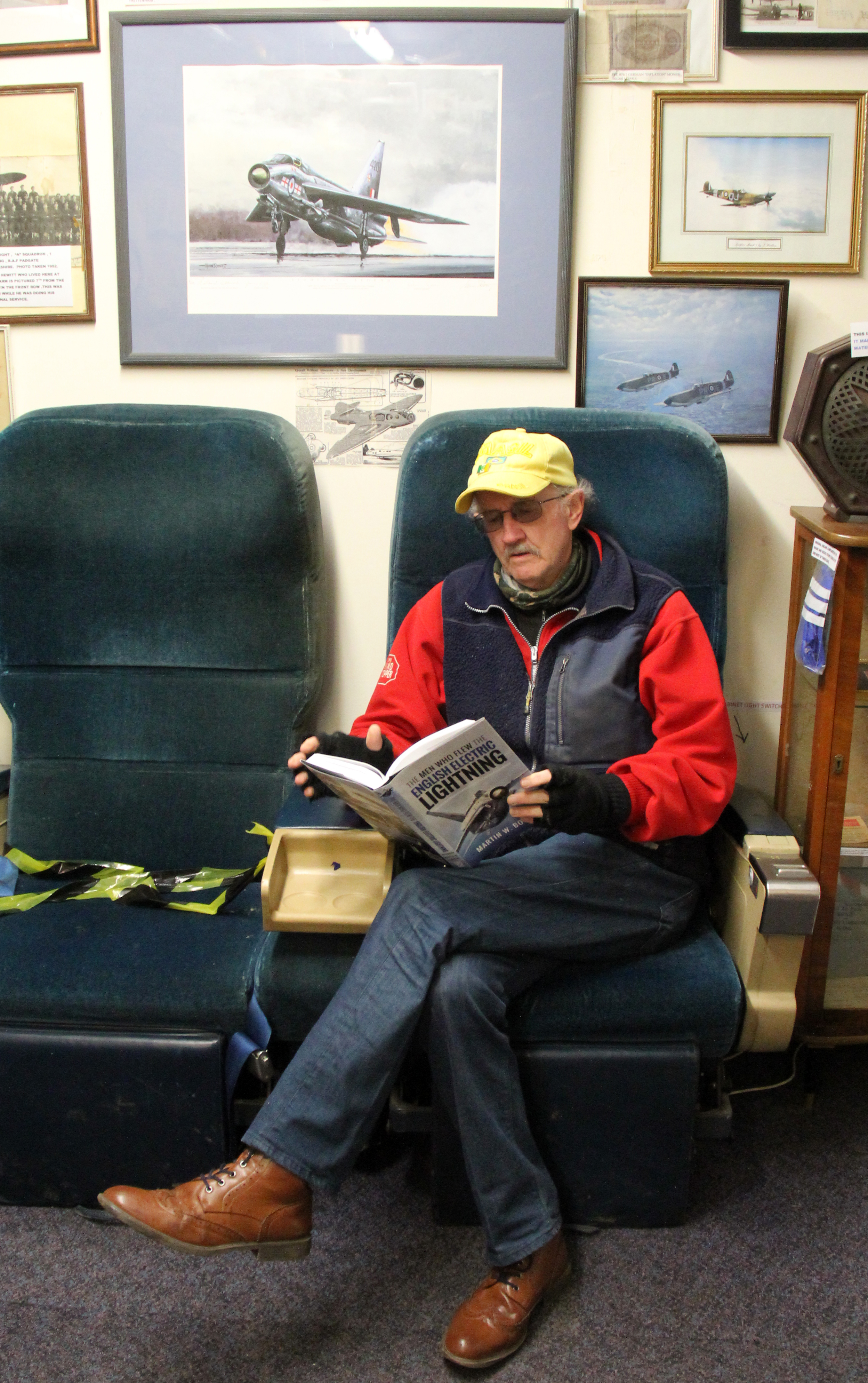 Some time ago Trevor Hewitt, who owns the museum kindly let me have two of the original seats which now reside in my study at home and they are more comfortable than any easy chair and have pull out tables for 'in-flight' meals brought to me by my stewardess in the galley in our house! Just need an ejection seat to go with my desk!
And the study door has a 'Crew Only' sign on the outside which comes from an image I took specially of a baggage rack compartment in a full blown static airliner exhibit at the City of Norwich Aviation Museum (CONAM) a stone's throw away on the edge of Norwich Airport. CONAM of course has a Lightning on display in their outside air park which is not just famous for its superb Lightning but also a Vulcan which is also on permanent display and opens to the public. I have played host to three visits by KC-135 crews visiting RAF Mildenhall to my inner sanctum and they have been well impressed when I tell them where the seats are from! The 'Crew Only' motif always raises a smile too!
I hope everyone who buys my book enjoys reading about the men who flew Lightnings. I'll never forget those halcyon days when I would stand and photograph the 'frightenings' at RAF Coltishall and watch them at even closer quarters during the wonderful 'open days' when 40,000 visitors descended on the station on Battle of Britain Days! What memories!
The New Farm Aviation Heritage Museum is located at 10 Buxton Road, NR12 7NG Frettenham 01603 897253 carol@speedhaven.fsnet.co.uk
CONAM details can easily be found on the internet.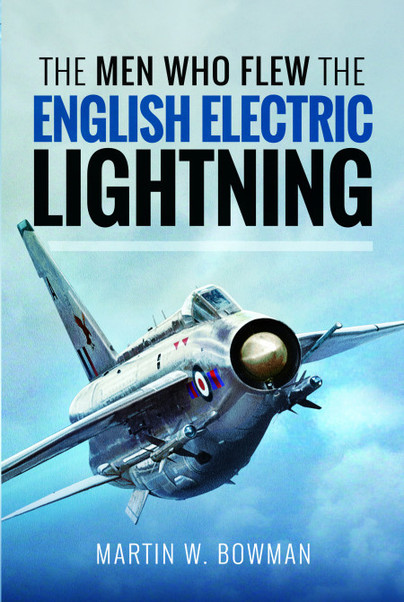 You can order a copy here.
---