Author Guest Post: Scott Rathbone
'My Favourite Photograph'
To mark the launch of his book, Military Low-Level Flying From F-4 Phantom to F-35 Lightning II, we asked Scott Rathbone which was his favourite picture in it.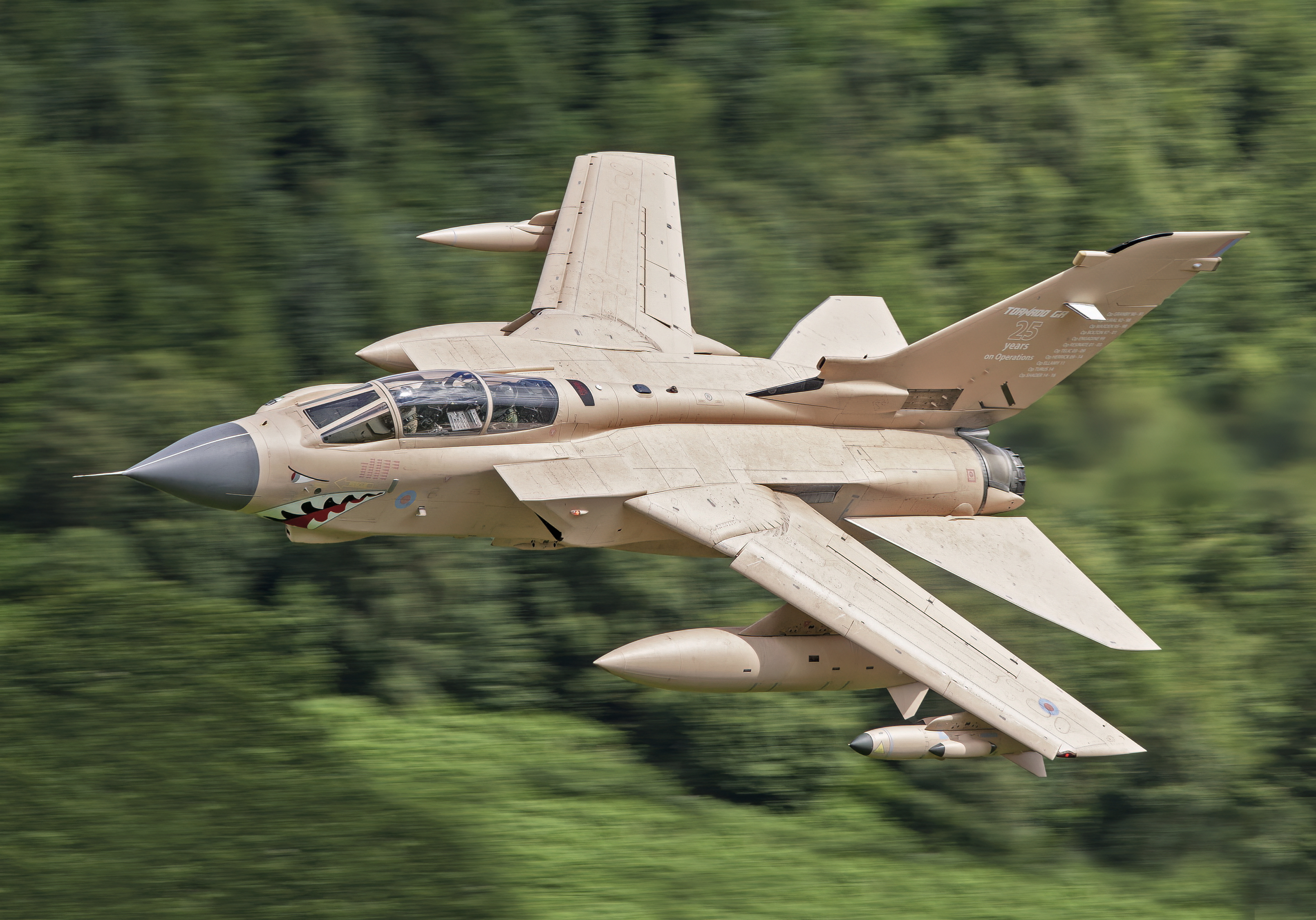 With my low-level photography ventures starting in 2001, some ten years after the Gulf War, I never expected to be able to photograph a desert pink Tornado at low-level.
However, in 2016 the RAF decided to commemorate 25 years of the Tornado GR on operations since the Gulf War and did so with a special scheme that saw Tornado GR.4T, ZG750 receive an all-over desert pink scheme reminiscent of the one carried by the Tornado GR.1s during the war. Although this wouldn't be a genuine desert pink Tornado, it was going to be the closest I would get and I made it my mission to try and catch it within the United Kingdom Low Flying System.
Having attended the 2016 Farnborough Airshow there was always going to be the possibility of it going low-level on its departure. Fortunately, I was off work on Monday, 18 July 2016 and so I headed to the Mach Loop in the hope that this would be the case. To the best of my knowledge it was yet to be photographed at low-level at this time, so it would be nice to be one of the first to catch it as well. And so it was that just before midday it appeared from around the corner towards my location.
I always back myself with slower shutter speeds to capture something more dynamic and despite this being something that I really didn't want to mess up, I still went for a shutter speed of 1/400th and in doing so I ended up with one of my favourite low-level images.
Scott Rathbone
Military Low-Level Flying From F-4 Phantom to F-35 Lightning II is available to order here.
---