Author Guest Post: Tony Morgan
Margaret Clitherow: Crime and Punishment in Tudor York
The story of York's Margaret Clitherow is fascinating, fuelled by political intrigue and local family tensions. Having refused to make a plead for the crimes she was charged with, Margaret was executed by the state under a brutal law, long since removed from the statute books. This is her story.
In 1553, Thomas and Jane Middleton celebrated the birth of their second daughter in Tudor York. The baby Margaret's father Thomas was a wax chandler; making and selling beeswax candles and related products in a profession which prospered under the Catholic Church.
Margaret's birth coincided with the death of Protestant Edward VI and the succession of his Catholic half-sister Mary, who reconciled England with the Church in Rome. In his role as a churchwarden in York, Thomas Middleton led the restoration of St Martin's in Coney Street to its former Catholic glory. He repaired and replaced many items, including silver candlesticks, once again holding fine Middleton candles.
Mary's reign was blighted by religious division, rising inflation and disease. At the time of her death in 1558, Margaret was five years old. When the Queen's half-sister was crowned Elizabeth I, the state religion changed again. England broke away from Rome for a second and final time. It became illegal not to attend the Protestant Church. Overnight, Catholics were expected to be Protestant.
From this time, Margaret was raised as a Protestant. In 1564, her father Thomas was elected to serve as a Sheriff of York, a key step on York's corporation ladder. However, Thomas wasn't well. In 1567 he died, leaving a good-sized legacy and a donation to the poor, requesting they pray for his soul.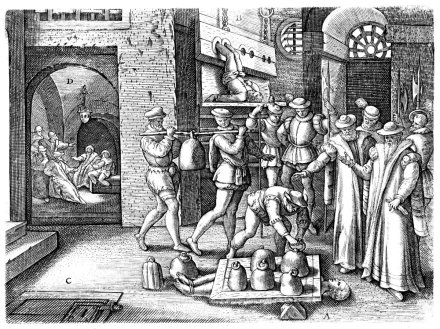 People remarried quickly in Tudor times. However, Jane Middleton's choice of second husband was surprising. Four months following Thomas' death, she married Henry Maye, a man half her age, who hailed from the south of England and a lower social class. Tongues must have wagged. Supported by his wife's wealth, Henry closed the chandlery and established a successful tavern.
As Margaret grew older, she worked in the tavern. A local butcher, John Clitherow, was a regular visitor, supplying meat and drinking ale. In 1571, the couple married. Margaret moved to John's premises in The Shambles, a narrow street where York's butchers lived and traded. Before long, Margaret gave birth to a son Henry and daughter Anne.
She soon became friends with a group of local women, including Dorothy Vavasour. Like many in the North of England, these women remained true to their original faith. Most Catholics did so unobtrusively to avoid punishment. They attended Protestant services, as the law ordered, before sneaking off to illegal Catholic Masses. However, Margaret's friends didn't do so. They were recusants, devout Catholics who refused to set foot in a Protestant church.
When Margaret adopted this position, such non-conformity came at a cost. Court records highlight Margaret's crimes and punishment. She was sent to prison in 1577 and again in 1580, while her husband received fines for not properly controlling her. A few years later, in 1583, she was sentenced once more to spend a further ten months in jail.
John Clitherow appears to have loved his wife. While he remained a Protestant, he paid for her fines. If he wasn't actively supportive of her ways, at least he accepted them. Perhaps, this was because many of his relatives were Catholics too.
Margaret's stepfather Henry Maye's position was different. He was ambitious, with no Catholic sympathy or relatives, apart from his stepdaughter. His marriage had allowed him to rise rapidly rise up York's social and corporation hierarchies. By the 1580's, he'd been elected as one of the thirteen aldermen of York, an important role usually held for life.
Although she didn't attend church, Margaret stayed out of court and prison for three long years. Perhaps at the request of his wife (Margaret's mother), Alderman Maye protected her. Things were about to change.
In 1585, Jane died. Henry remarried and, in March 1586, he reached the lofty heights of Lord Mayor of York. But what should he do about his recusant stepdaughter? Refusing to attend Sunday services was an important crime, but not the worst. Aiding Catholic priests was punishable by death. Since the arrest of her friend Dorothy Vavasour, Margaret had allowed the priests to say Mass and hide out in a secret room in the Clitherows' premises.
By coincidence or conspiracy, only one week after Henry became Lord Mayor, the Clitherows' house was raided, and the Sheriffs of York found the secret chamber. Although the priests had fled, the pursuivants discovered priests' clothing and items used to celebrate Catholic Mass. Margaret was arrested.
What followed next was a show trial at York Lent Assizes. With defendants not allowed to representation in court, Margaret was forced to take on the might of the judiciary, the Corporation of York, the Council of the North and Church officials alone. The court case and subsequent events were incredible, shocking and ultimately tragic.
We know so much about Margaret's life because one of the priests she was accused of sheltering survived. Father John Mush wrote and published Margaret's story. His book includes a gripping account of what happened in court and in prison afterwards. In 1970, Margaret was made a saint, one of Forty Martyrs of England and Wales.
When I uncovered Margaret's story, I found it so intriguing I wanted to find out more. I've ended up writing two books about her.
The first, The Pearl of York, Treason and Plot, is a novel. It tells Margaret's story through the eyes of her youthful neighbour the young Guy Fawkes.
The second published by Pen and Sword Books, Power, Treason and Plot in Tudor England, is a non-fiction history book, which takes a fresh look into the religious struggles of Tudor England, the impact they had on York and the intrigue behind the life and death of Margaret Clitherow. It's a gripping story.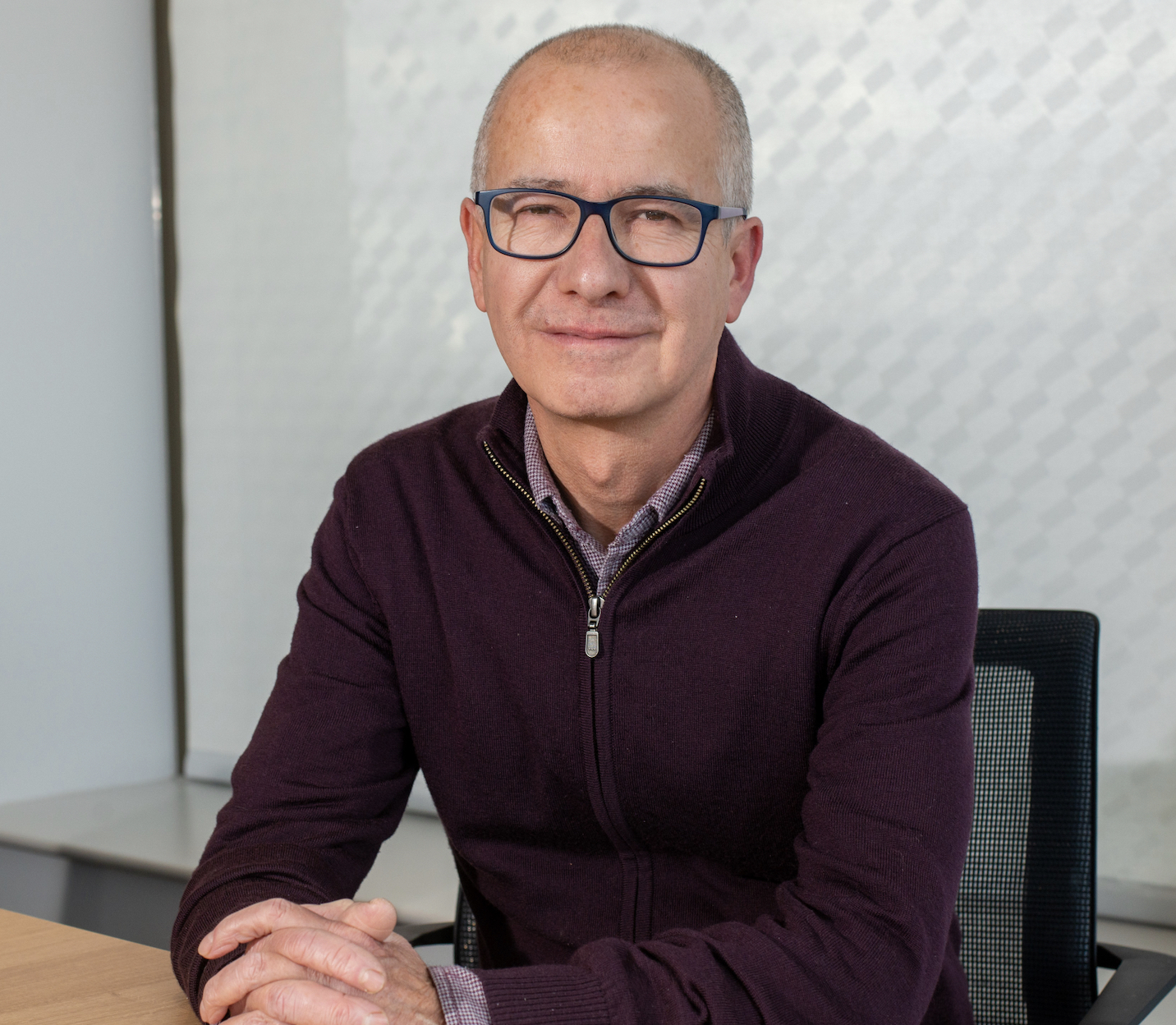 …………………………………………………………………………..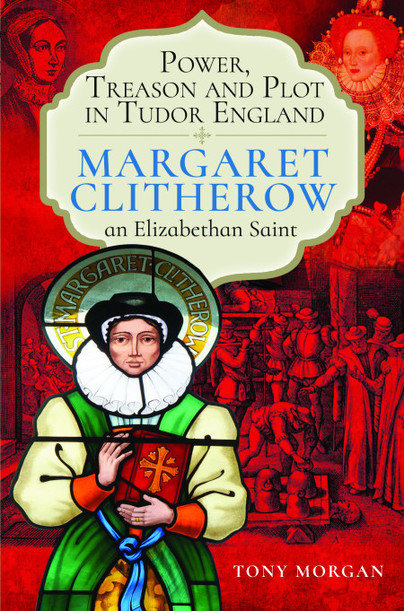 Power, Treason and Plot in Tudor England is available to order here.
---