Guest Post: Darren Franklin – The Hostage Rescuer
The tranquil, sleepy island of Kalymnos in the idyllic Greek Archipelago, with its bright aqua coloured waters, had suddenly become unpeaceful. A chilling disturbance. Well-fed pigeons and seagulls frantically flew from cosy bars and restaurants. A grandmother screaming like a banshee, a child crying in despair. Security operatives and police hurriedly adhering to their plan, attempting to escape the scene before an angry mob gathered. The island had just been exposed to an abducted child recovery operation.
For the security operatives, this operation had been in the planning for two months. For the mother, fourteen months. The mother, a Scot from Glasgow, met her Greek husband on the island some years ago as a tourist. Falling in love and marrying in Australia where the husband's family lived, they had a son. Four years later the father took the son on a five week holiday with the promise of returning him back to Australia…..he never returned. The mother was informed at her workplace and fell apart. Her son was one of the many children around the world who was a statistic – a child the subject of a parental abduction.
After months of legal wrangling with no light at the end of the tunnel, a frustrated, emotionally drain mother contacted a private security contractor who specialised in recovering kidnapped children. This is their story as told by one of the security operatives.
It is a roller coaster ride of little successes and failures culminating to the day of the recovery. With a stressed and emotional mother wearing a disguise, she took the courage to go through with the operation.
Acting as tourists, the security operatives carried out a challenging two-week surveillance operation in the claustrophobic township determining a day-to-day pattern of the child to determine the optimum time to recover him. At the completion of the surveillance phase, the operative knew the lives of the father and child inside out down to what colour underwear they wore and what brand toothpaste they used.
Double crossing local police, a dubious client lawyer, and an overwhelmed NGO representative who nearly exposed the operation, were all challenging obstacles the team faced and had to negotiate. A thrilling story, including being shot at and being detained, it is a rare insight into the planning and execution of a not so known subject by one of the operatives who had been there and done it.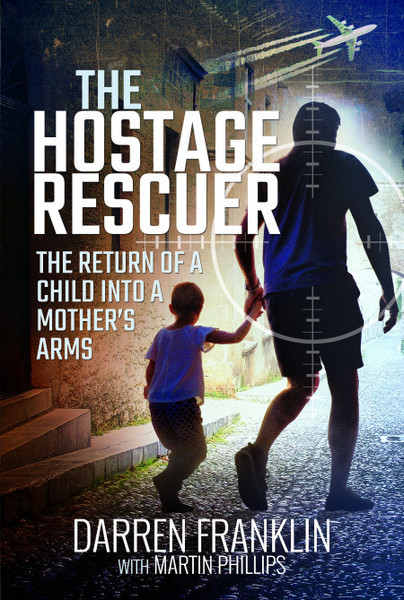 The Hostage Rescuer is available to order now from Pen and Sword Books.
Keep an eye out for an author Q&A coming soon!
---