Investigating the Almost Perfect Murders
Author guest post from Anthony Nott.
Institutional racism, police violence, fit ups, verbals, corruption. This is the common picture painted of the Met in the 1970s and 80s by major media broadcasters and we are fed a regular diet of plays and TV series claiming to be factual in which the police are endemically thugs and racists. Add to that the after effect of the dreadful rape and murder of Sarah Everard and the picture is painted that almost every other serving male police officer is a misogynist and rapist. It was as a result of this frequent misinformation about police culture and overly simplistic television dramas about crime investigation that motivated me to bring some reality and proportionality to this subject by writing what is essentially a memoir "Investigating the Almost Perfect Murders".
There is a lot wrong with today's police service and there was a lot wrong in my time. I started life in 1971 as a uniformed police constable at Holborn in central London. I was staggered to find corrupt police officers, both uniform and CID all around me, I was a naïve country boy from Devon and I thought I had landed on another planet. But and it's a big but, sorry to disappoint, I never saw any racism, heard any of my colleagues make any racist remarks nor stigmatise or pick on any minority groups whatsoever. I did encounter some sickening police violence which I cover in the book.
Moving onto the investigation of murder I was involved in every rank from detective constable to detective superintendent in the investigation of murder from the straight forward to the complex and at times baffling. I have tried to stress this is a team effort, but also requires detectives to have flair. There have been some recent cases in which flair is definitely absent. Which leads me to be critical of the current trajectory of the police. County forces such as Hampshire, Dorset and many others have been closing police stations to save money. The CID in Dorset are now stationed in Weymouth and Bournemouth – that's it, no local CID, a lack of uniform officers stationed in or near the communities they serve, and when did you last see one, not only on the beat, but wearing something resembling a traditional police uniform and not looking like a paramilitary left over from the Yugoslav civil war. The fault must be squarely laid at the foot of the government and in particular Theresa May who slashed police budgets by twenty percent, introduced police and crime commissioners, that expensive and duplicitous form of oversight produced by some bright sparks in the Home Office, cut and pasted from America and poor leadership at senior level. There are chief police officers more wrapped up with gender neutral toilet facilities than capturing burglars, or keeping our roads free to travel over and not blocked by sanctimonious Eco tyrants. Something has to change.
The current structure of the police service comprises 43 police forces (45 including the British Transport Police and Civil Nuclear Authority) in England and Wales, countries which have the same criminal law and procedures. Why? The police have become remote, hiding in police stations on industrial estates instead of out in the communities where they live. Detectives don't detect anymore, nor run informants. Everything is hived off to specialist departments deskilling the man and woman at the front line. There is a general dissatisfaction from the public. The way forward is to set up a Royal Commission on policing. What do you, the public actually want the police to do? Some things have to go, such as the social engineering senior officers who couldn't catch a cold let alone a burglar. The forces need to be amalgamated into regions and then brought under a national administrative control. The last Royal Commission on policing was in 1960, it's about time there was another one. And oh yes, if you want your car fixed you pay a hefty sum for the labour charge, if you want a quality, community focused police then you will have to pay for it.
Read more about the real face of policing in the Met and Dorset in my book and if you want to see how a country cop got on in the Balkans and Middle East after all those dramas read "Investigating Organised Crime and War Crimes".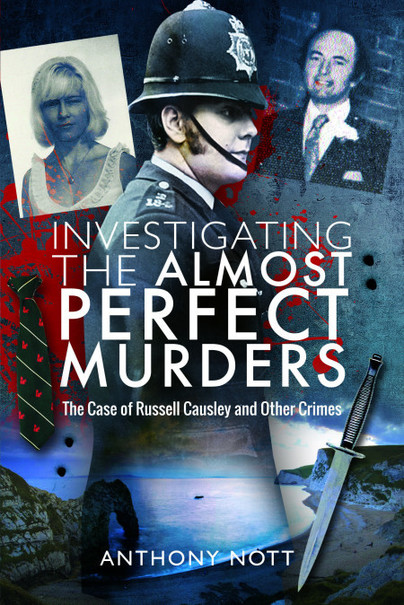 Investigating the Almost Perfect Murders is available to order here.
---