The history and heritage elements of the cultural programme to be led by Professor Jean Williams at the UEFA Women's EURO 2022
To mark International Women's Day on the 8th March, we will be hosting a series of blog posts from Pen and Sword authors. This post is from Prof Jean Williams, the author of The History of Women's Football.
The History and Heritage programme has been funded by The FA, UEFA Women's EURO 2022 host cities, and The National Lottery #NationalLotteryHeritageFund
Nine UEFA Women's EURO host cities will take part during Summer 2022
Professor Jean Williams is working with host cities to unearth the hidden stories of pioneering women and girl football players, referees, coaches, senior leaders and role models. You can follow Jean @JeanMWilliams
Jean's new book A History of Women's Football (Pen and Sword) summarises what we know so far 
The National Lottery Heritage Fund has awarded £500,000 to a programme which will record the hidden history of women's football and launch a celebration of the game, its players, and communities, alongside the UEFA Women's EURO this summer. In addition to the National Lottery funding, The FA and host cities have contributed nearly £600,000 to the project, making a total of £1,060,580.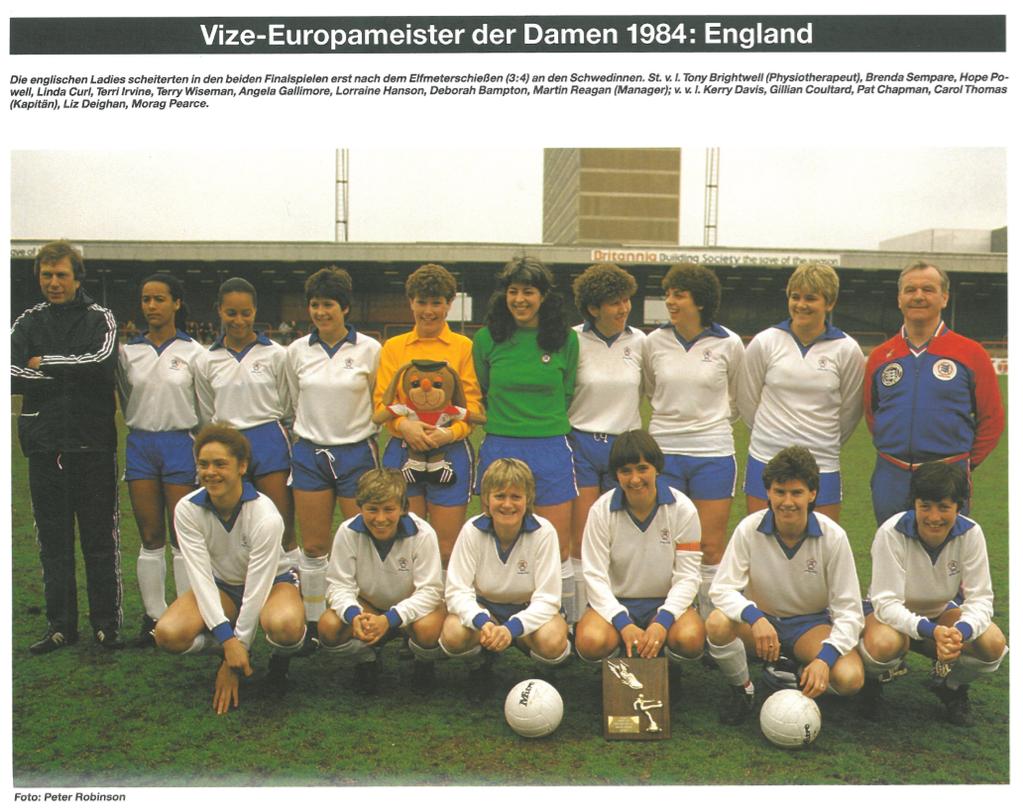 The National Lottery Heritage Fund uses money raised by the National Lottery, to Inspire, lead and resource the UK's heritage to create positive and lasting change for people and communities, now and in the future www.heritagefund.org.uk.  You can Follow @HeritageFundUK on Twitter, Facebook and Instagram. 
In 2022, England host the UEFA Women's EURO, and the England Women's National Team mark the fiftieth anniversary of their first official match. This took place on 18 November 1972 in Greenock Scotland, with England narrowly defeating Scotland 3-2, and you can read more about that game and our work on the early Lioness Legends here.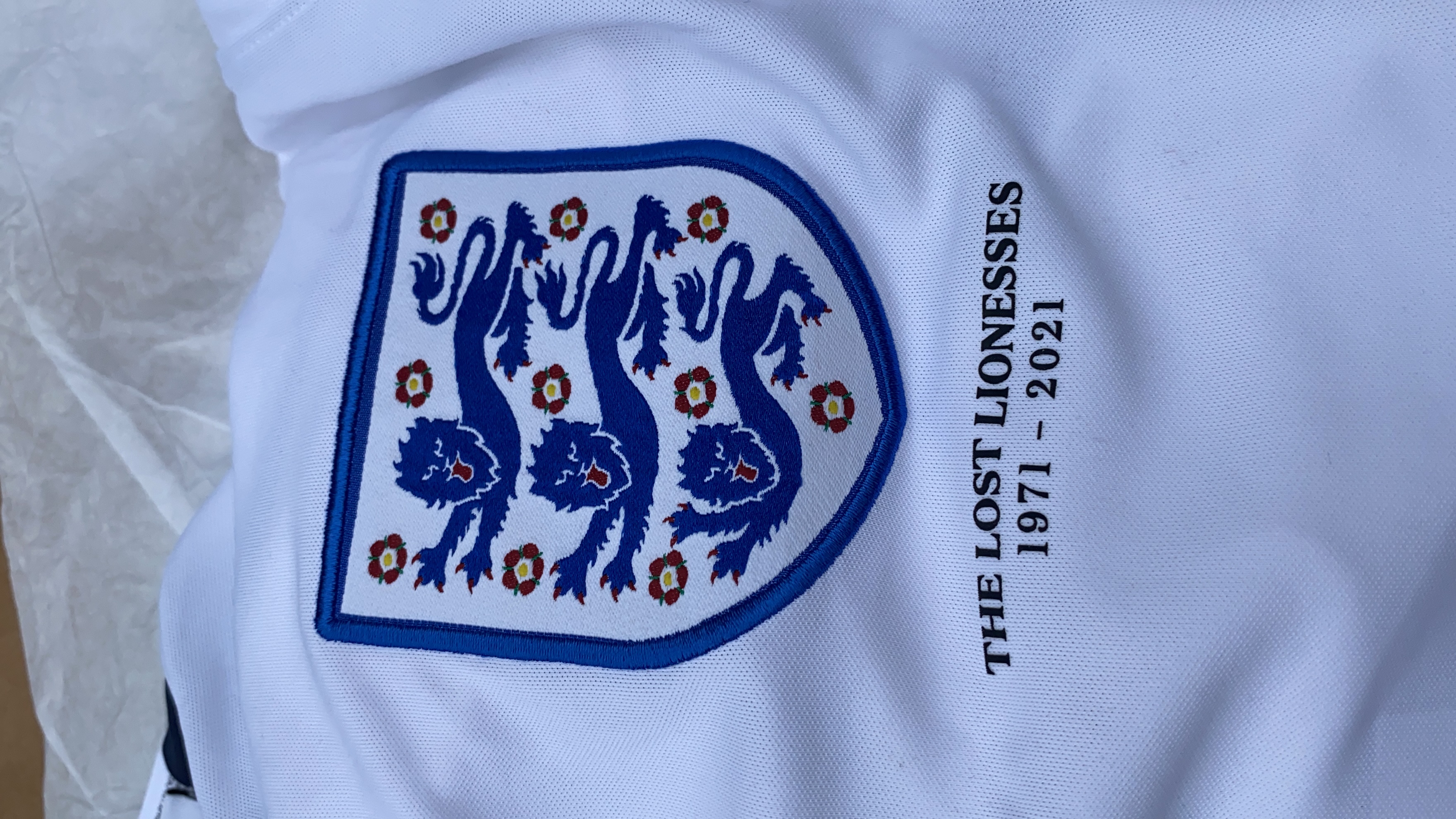 In partnership with The FA and led by Rotherham Council and Milton Keynes Council, the National Lottery funded programme aims to challenge the common perception of women's football being 'new'. Based on Jean's ongoing academic and popular research across the host cities, we hope to change perceptions of both what has been called, 'the English game' and the 'People's Game.' The project will particularly explore the role of the LGBTQ+ community in developing and leading the women's game and football culture more broadly. You can read more about our work on Manchester Corinthians, and other teams playing during the fifty year ban on women's football from 1921 to 1969 here.
Another important first in 2022, will be that information about every England debut; team captain; goal scorer, and match score since 1972 will be researched, recorded and shared alongside the information that already exists about men's football. That's a pretty tall order covering fifty years worth of research! After 2022, the record will continue to be updated, ensuring future female players are part of the England football story.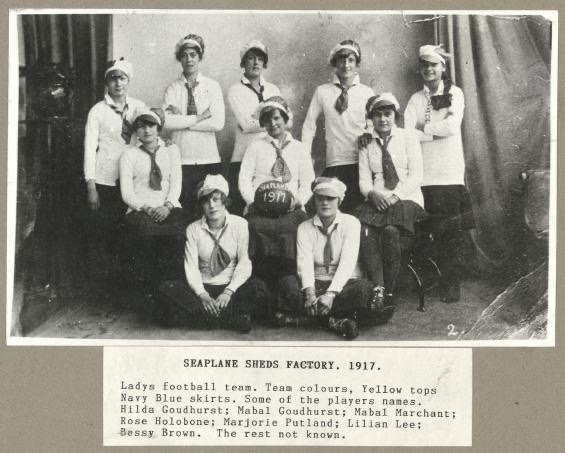 Having researched the history, migration patterns, and movement of women leaders in the football industry for over twenty years Jean is excited to partner with others to uncover items currently residing in lofts, back rooms, scrapbooks and private collections to help these stories reach a wider public. Having been the first academic in the world to receive funding from both FIFA, and UEFA to look at the global status of women's football, Jean is excited to be working on home soil at the Women's Euros, having led a number of events back in 2005, when England last hosted. Please get in touch.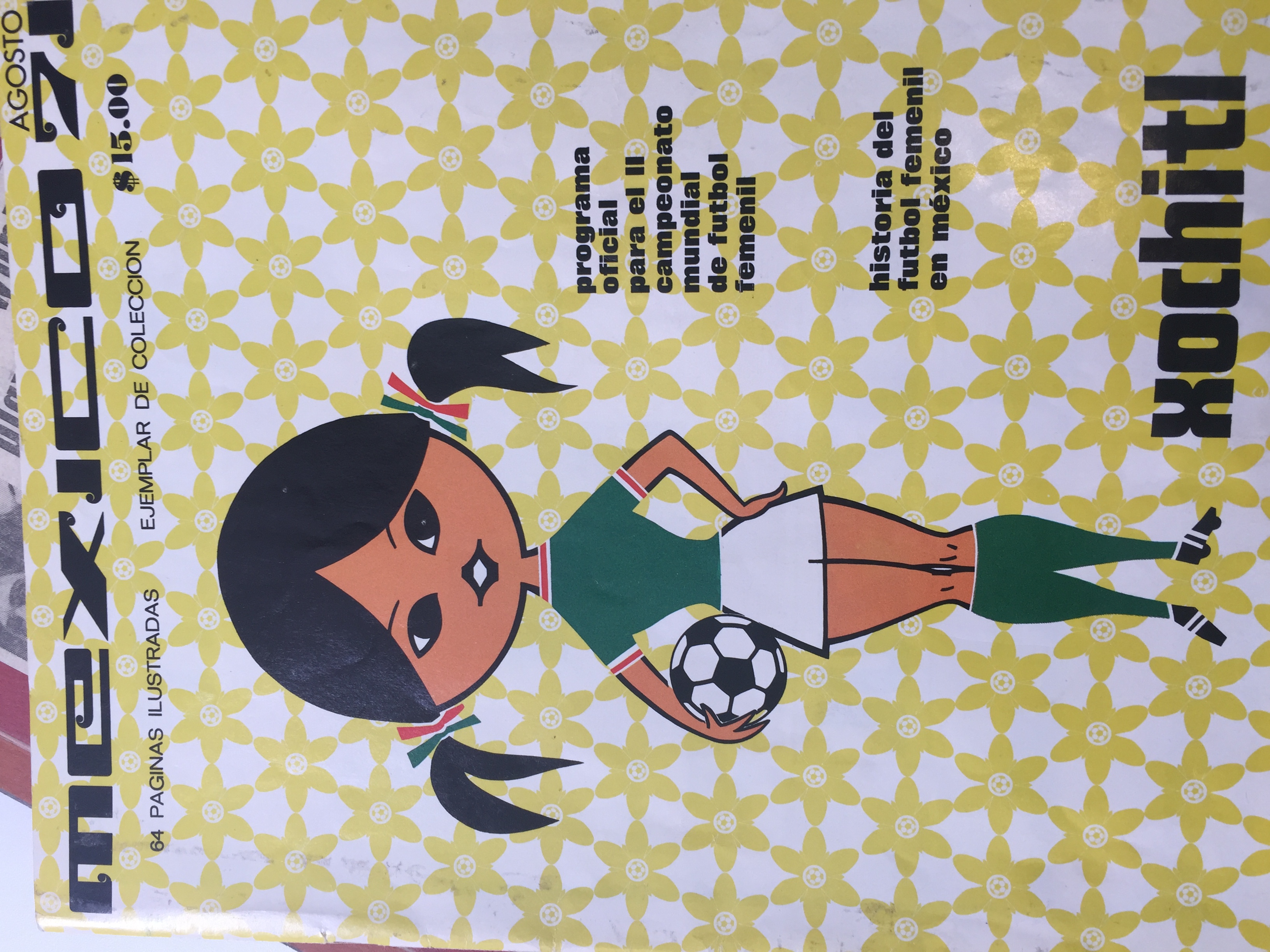 The nine UEFA Women's EURO host cities (Brighton & Hove, London, Manchester, Milton Keynes, Rotherham, Sheffield, Southampton, Trafford and Wigan & Leigh) will take part in a summer of exhibitions, memory films, oral histories and community activities. In each city the activities will be led by:
• Brighton & Hove – Royal Pavilion and Museums Trust
• London – London Boroughs of Brent and Hounslow, Gunnersbury Park Museum, Wembley Park, and the GLA
• Manchester – National Football Museum
• Milton Keynes – Milton Keynes Council
• Rotherham – Rotherham Council
• Sheffield – Sheffield City Council
• Southampton – Southampton City Council
• Trafford – Trafford Council
• Wigan & Leigh – Wigan Council
Professor Jean Williams, who will be leading the historical research to support the heritage programme, said: 'Please do get in touch of you have memorabilia or stories!
This National Lottery funded programme is of enormous significance as the first nationally coordinated project of its kind to, firstly collect the history of women's football in England, and secondly to share that unique heritage with the widest possible public audience. We are finding new artefacts and stories all the time, and are excited to share how women, and girls have historically pioneered football.'
Eilish McGuinness, CEO of The National Lottery Heritage Fund, said: "Thanks to money raised by National Lottery players, the hidden history and unheard voices of women's football will be shared for the first time, capturing the full story of the beloved sport. We're delighted to support this project which will give fans and players the chance to celebrate the history of women's football and communities to discover their connections to the game."
Baroness Sue Campbell, UEFA Women's EURO 2022 Board Member and Director of Women's Football, The FA, said: "We are thrilled to be working with our UEFA Women's EURO Host City partners and The National Lottery Heritage Fund on this unique programme. Together we will bring to the fore incredible stories of the pioneers of women's football who have helped shape the women's game we have today. The programme will also capture and tell, for generations to come, the profiles and stories of current and future England players, ensuring fans are better informed than ever before. With the UEFA Women's EURO coming to England this summer, this really is the time to celebrate our past and look forward to a very exciting future."
About Jean's books
Jean has written extensively on the history of football, and the history of sport, having also taught the subject, mainly at postgraduate level, for over 20 years. As well as articles and chapters, her books include:
Britain's Olympic Women: A History (Routledge Research in Sports History) 27 July 2020
Kit: Fashioning the Sporting Body (Routledge) 7 June 2017 (edited collection)
A Contemporary History of Women's Sport, Part One: Sporting Women 1850-1960 Routledge Research in Sports History) 2 April 2014
Globalising Women's Football: Europe, Migration and Professionalization (Peter Lang) 12 August 2013 (funded by UEFA research grant)
A Beautiful Game: International Perspectives On Women's Football (Berg) 1 November 2007 (funded by a FIFA research grant)
A Game for Rough Girls?: A History of Women's Football in Britain (Routledge) 28 August 2003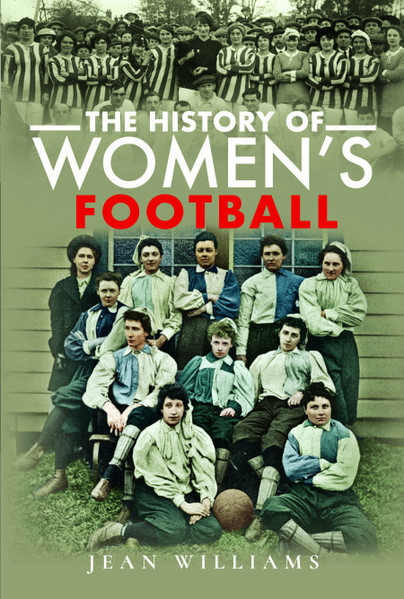 The History of Women's Football is available to order here.
---