Author Guest Post: Carolinda Witt
Double Agent CELERY'S links to Operation Mincemeat
By Carolinda Witt, Walter Dicketts' granddaughter and author of Double Agent Celery.
I recently watched the film Operation Mincemeat, starring Colin Firth as Commander Montagu, who in real life had interrogated my grandfather, aka double agent CELERY, in mid-1941. Having never met my grandfather, I was rather moved by the visual representation of the personalities and dangerous times in which he operated as a British spy in World War ll. Until then, I had only written records, personal accounts, and limited pictures to piece together the fascinating account of his life in my book, Double Agent Celery.
The film was very evocative of its time; smart uniforms, women clacking away on black typewriters, subdued yellow-orange lighting, petrol shortages, rationing, young people dancing by night, living for the day. It captured the tense wartime atmosphere of people from all walks of life united by a common goal to survive.
I was not surprised when people who had seen the film and read my book told me emphatically, "Celery would make a perfect film or TV series." Of course, I agreed, as did a couple of film and TV producers who believed the same thing. After all, it is rare for people to live such a varied, fascinating, and daring life as Walter Dicketts.
Operation Mincemeat is a true story; a 'truth is stranger than fiction' deception carried out by British intelligence in World War ll. Mincemeat was a complete success. It helped dupe the Nazis that the planned 1943 Allied invasion of Sicily would take place somewhere else – in Greece. So convinced was Hitler that when the invasion began on the night of 9-10 July 1943, he thought it was a feint and Allied forces were able to capture the island with far fewer casualties than expected.
While Operation Mincemeat was taking place, Dicketts was back in England, having spent six months undercover in Brazil. Previously, in early 1941, Dicketts had spent a month in Nazi Germany posing as a traitor to infiltrate the German Secret Service (Abwehr). And in June 1941, he was sent to Lisbon to convince George Sessler from the Abwehr to defect and return with him to England.
As a result of these activities, Dicketts knew several of the characters featured in the film. One was his case master, and one had signed his death certificate.
The coroner, (William) Bentley Purchase – played by Paul Ritter
Bentley Purchase was a British physician and barrister who served as a coroner over much of London from 1930 to 1958. Purchase provided British Intelligence with the corpse for Operation Mincemeat.
In mid-1943, Naval Intelligence Officer Ewen Montagu and RAF Squadron Leader Charles Cholmondeley approached Purchase and asked him to provide them with a special corpse – someone without relatives, so no awkward questions would be raised if the body disappeared. Purchase duly offered them the corpse of Glyndwr Michael, a homeless man who had recently died after ingesting rat poison.
It was perfect. Glyndwr Michael was given a new identity as Major William Martin and dressed as a Royal Marines officer with his pockets stuffed with carefully constructed everyday items a 'real' person would have on him. In a black briefcase chained to his belt, Martin carried fake secret documents the British hoped would dupe the Nazis that the upcoming Allied invasion of Sicily would take place in Greece.
On 30 April 1943, Major Martin's body was released from a submarine off the coast of Spain to appear as if he was the victim of an air crash. The onshore tides duly deposited him onto the shore and, as intended, into the hands of one German agent in particular.The Germans swallowed the bait, and Churchill was notified immediately: ''Mincemeat swallowed rod, line, and sinker."
It wasn't the first time British Intelligence had asked W Bentley Purchase for assistance. In mid-1940, William Rolph, a former World War I MI5 officer, volunteered to spy for the Abwehr. When confronted by MI5, Rolph committed suicide by sticking his head in a gas oven at his office in London. Realising that the Germans would interpret this fact as a sign that Rolph had been rumbled as a German spy, MI5 asked Purchase to falsify his death certificate to state that he had died of a 'ruptured aorta.'
At the time, Dicketts and Rolph shared an office, working for Britain's first double agent, SNOW, whose unprofitable battery business was a front for his clandestine activities as a spy. Both SNOW and Rolph worked for MI5. After Dicketts became suspicious of their activities, he reported it to the police and was recruited by MI5 to spy on SNOW.
Dicketts died in 1955 of an apparent suicide by coal-gas poisoning – an action deemed "most definitely not within his character" by his two surviving sons. The coroner who was called in to investigate his death was Bentley Purchase. Although Dicketts' apparently recent "nervous state" gave credence to his suicide, he was known to have been writing his memoirs (which have never been found).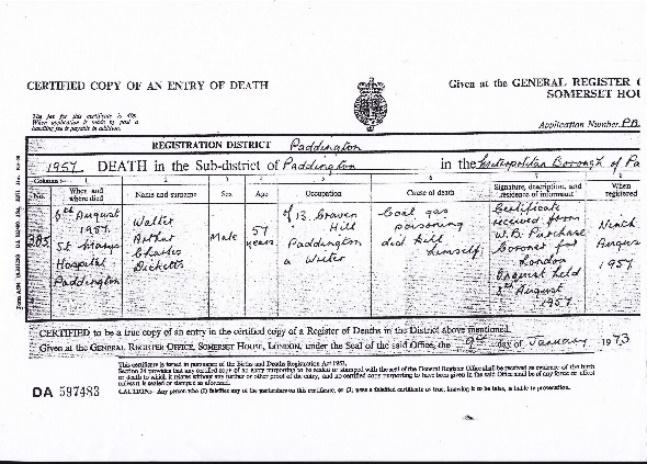 Lieutenant Commander Ewen Montagu – played by Colin Firth
Montagu was the Naval Intelligence representative on the XX (Double Cross) Committee. He was assigned by John Masterman, the chairman of the Double Cross Committee, to work on the plan with Charles Cholmondeley, the committee's secretary.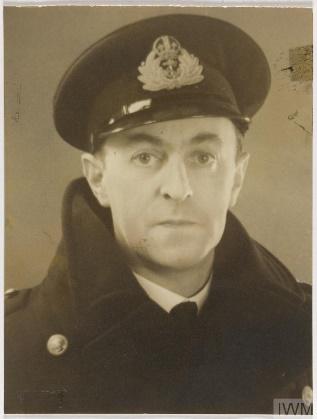 Montagu, a peacetime lawyer and King's Counsel who had volunteered at the outbreak of the war ran 17(M), the sub-branch of Naval Intelligence that handled counter-espionage work. Montagu oversaw all naval deceptions involving double agents and interrogated Dicketts after his return from Germany in March 1941, bearing details of shipyards, bomb damage, troops, and submarines in Hamburg.
Montagu wrote afterwards that he believed Dicketts was telling the truth, "That he wasn't being stuffed with a story for this country." Moreover, he thought Dicketts "was rather too intelligent to have been deceived." ii
Ronnie Reed, the Face of "Major Martin"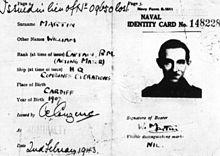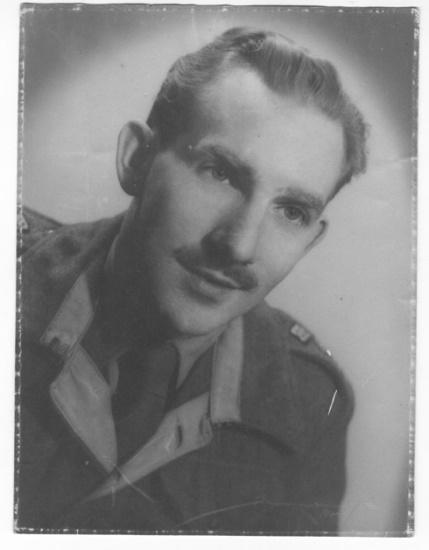 Ronald Reed was a BBC radio engineer who became an MI5 officer in 1940 and ran double agents during World War II.
In 1943, Ewen Montagu needed a photograph of someone that resembled the corpse but couldn't find anyone. At a meeting to discuss double agents, Montagu sat opposite Ronnie Reed, whom he thought looked exactly like the twin brother of the deceased. Reed's photo was taken and used for Major Martin's fake naval identity card.
Ronnie Reed knew all about Dicketts and his fellow spy, SNOW. Reed was responsible for monitoring their radio traffic, as well as that of agents SUMMER, TATE, and ZIGZAG.
In 1941, before their mission to Lisbon to rendezvous with Major Ritter from the Abwehr, MI5 moved Dicketts, his mistress Kay, SNOW, his radio operator Burton, his mistress Lily, and their baby into a safe house in Surrey.
With their husbands away and their country threatened by an imminent German invasion, MI5 made plans to deal with Lily and Kay should this event occur. From MI5's perspective, the women had information that could expose their top-secret double-cross system. If the Germans captured them, they could reveal the identities of several MI5 officers, including Tar, addresses, phone numbers, operational procedures, and the existence of other double agents like BISCUIT, GW, CHARLIE, TATE, and SUMMER.
But by far, the most critical information the women possessed was the knowledge that Maurice Burton was operating SNOW'S radio and that the Abwehr had not been talking to their spy as they believed but had been talking directly to MI5. If the Germans discovered this, their husbands would immediately be arrested, interrogated, and executed in Lisbon and Germany.
Ronnie Reed and another MI5 officer were given 'Burn after Reading' instructions and told that the moment they heard an invasion was taking place, they were to take two cars and go to Owens' (SNOW'S) house in Surrey. When they arrived, they were to burn any incriminating documents, take Owens' radio apart, and stow it in the back of Reed's car, along with any other wireless apparatus.
Mrs Owens and the baby were to be placed in one car, and Mrs Dicketts and Owens' son Robert in the other. They were to head immediately for North Wales along a specific route, without losing sight of the other car, and report to the Regional Security Liaison Officer when they arrived.
Mrs Owens and the rest of the party must not be captured by the Germans, and Reed and the other MI5 officer had to be prepared "to take any step necessary, including 'liquidation' to prevent this from occurring." To this end, they were given a revolver, two pairs of handcuffs, a car pass, petrol coupons, and £10 in cash. v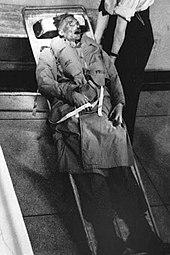 John Cecil Masterman, Chairman of the Double Cross Committee – played by Alex Jennings
The Double-Cross System or XX System was a World War II counter-espionage and deception operation run by Britain's domestic security agency, MI5. German agents in Britain who were captured, volunteered, or surrendered were 'turned' and used by MI5 to transmit mainly disinformation to their Nazi controllers. Its operations were overseen by the Twenty Committee (or XX Committee) under the chairmanship of John Cecil Masterman, a noted Oxford University academic and sportsman.
Decrypted messages of German communications known as Ultra (referred to obliquely by Winston Churchill as his 'most secret sources') enabled Masterman to make the extraordinarily confident statement that by 1941, the Double Cross Committee ''actively ran and controlled the German espionage system in this country."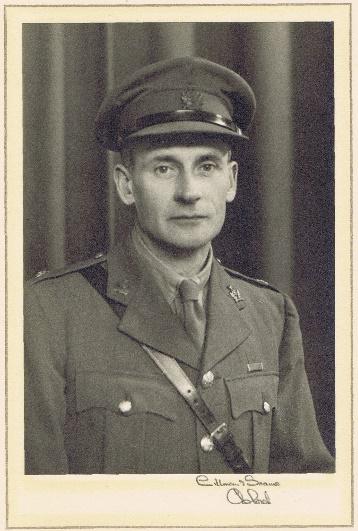 Walter Dicketts was known to the XX Committee after being sent into Nazi Germany to infiltrate the Abwehr in early 1941. When Dicketts returned, he was interrogated many times by John Masterman, who helped him find a new position in Brazil with MI6 after his cover had been blown in Germany.
Masterman and Dicketts were still in contact until 1943, when Dicketts returned to the world of commerce. viii
Jock Horsfall, MI5's racing-car driver – played by Mark Bonnar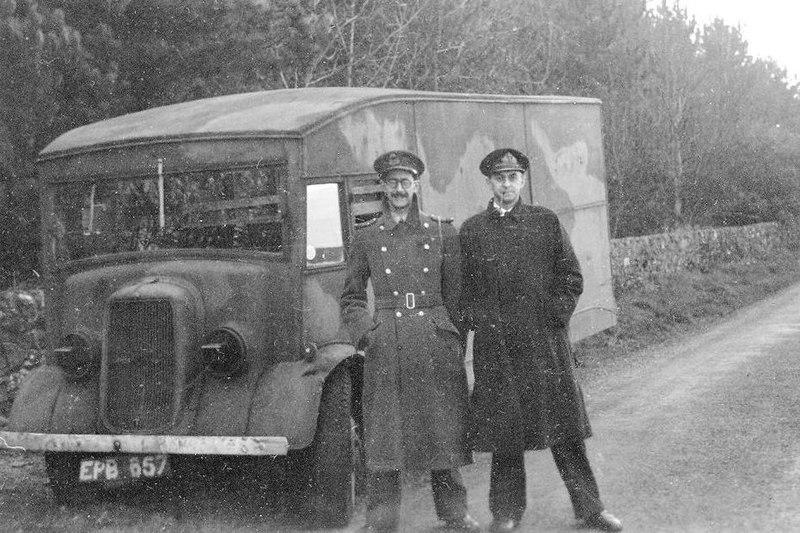 When Dicketts returned from Nazi Germany in March 1941, he was driven by MI5's most trusted chauffeur, 'Jock' Horsfall, the pre-war Aston Martin racing champion, to a flat in Mayfair where he could be debriefed.
Jock was reliable and fast, and he had connections to MI5. His mother had been the personal driver to an important member of MI5 during World War and his cousin Sir Eric Holt-Wilson was the deputy to Vernon Kell, the director of MI5 from 1912 until 1940. x
It is unlikely that Dicketts learned of Jock's identity, but they would have had a lot to talk about if he had. Dicketts claimed to have raced both cars and boats between the wars.
i MI5: British Security Service Operations, 1909–1945 by Nigel West (London, Frontline, 2019) p.179
ii Double Agent Celery, by Carolinda Witt (London, Pen & Sword, 2017) p.164
iii Reed family collection – https://commons.wikimedia.org/wiki/File:Ronnie_Reed_in_1945.jpeg
iv Public Domain – https://commons.wikimedia.org/wiki/File:Major_Martin.jpg
v Double Agent Celery, by Carolinda Witt (London, Pen & Sword, 2017) p.120
vi Public domain, British National Archives, https://commons.wikimedia.org/wiki/File:Glyndwr_Michael.jpg
vii Portrait of John Masterman – WOR/PRO 10/2/76 , The Provost and Fellows of Worcester College, Oxford
viii John Masterman's diary covering 1941-5: WOR/PRO 10/1/28/2, Ibid
ix Public domain, https://commons.wikimedia.org/wiki/File:Charles_Cholmondeley_and_Ewen_Montagu.jpg
x https://www.motorsportmagazine.com/archive/article/may-1998/57/st-john-horsfall-secret-agent
……………………………………………………………………………………………………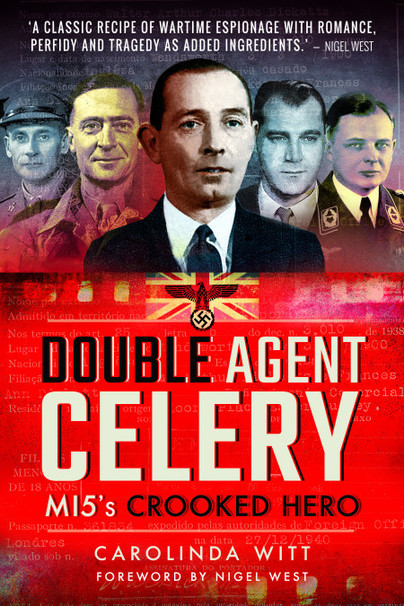 Double Agent Celery is available to order here.
---