Marie Colvin – A new icon of war reporting
Today on the blog we have a guest post from Paul Moorcraft. Paul is a Pen and Sword author, and colleague of Marie. Here he discusses her legacy.
Marie Colvin, the Sunday Times correspondent, was killed in Syria in 2012. She had been specially targeted by government artillery because of her courageous reporting of the savage civil war. I knew Marie and occasionally worked with her. The pictures I took were used on the cover of her best-selling biography by another colleague, Lindsey Hilsum, the international editor of Channel Four News.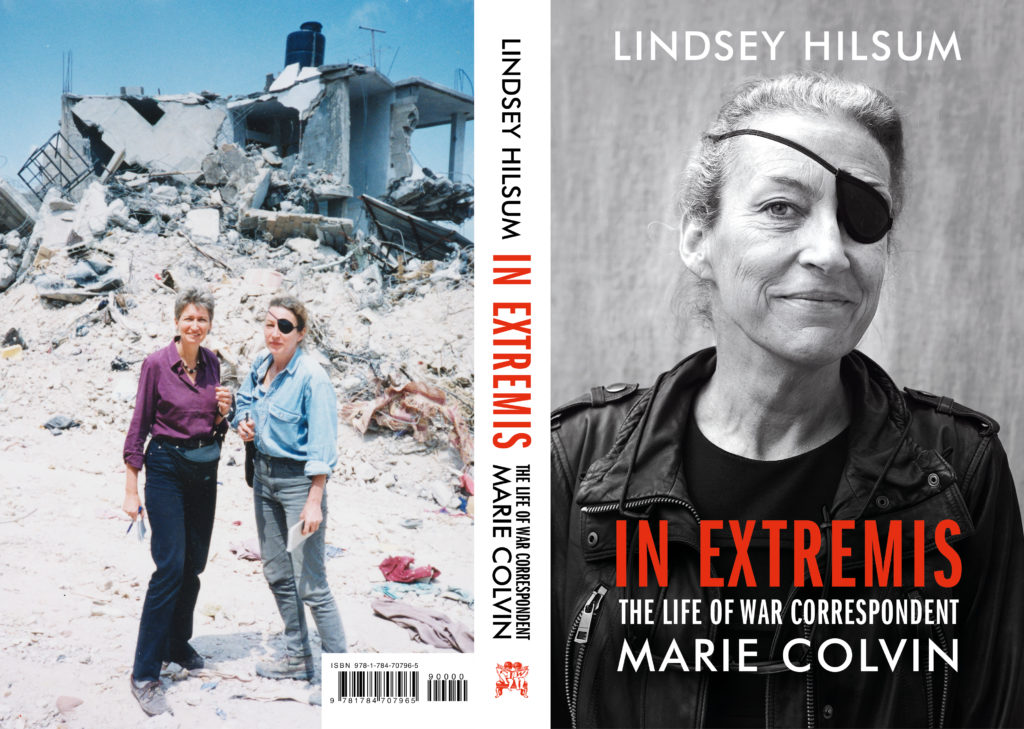 Marie was glamorous,
hard-drinking, braver than the boys, and she had a troubled personal
life. Her later PTSD sometimes made her troublesome to work with.
Like Marie's inspiration, Martha Gellhorn, Marie sought to bear
witness to the terrible truths of war and how it affected ordinary
people.
Marie became well-known
for her swashbuckling eye-patch. She had lost the sight in one eye
during her coverage of the civil war in Sri Lanka.
In the last year or so
Marie has been lionised in the print media and various films have
been made of her life and death. The most famous film is the
Hollywood version, A Private War, starring the former Bond
actress-but-with-brains, Rosamund Pike.
Pen and Sword have
published two of my recent books on war reporting. Both discuss
Marie. The first book, Dying for the Truth, covers the whole
history of modern combat journalism. The second, Deadlines on the
Front Line, is a shorter personal memoir. One reviewer described
the latter as 'Bill Bryson meets Tom Clancy in Fawlty Towers' –
compliment presumably.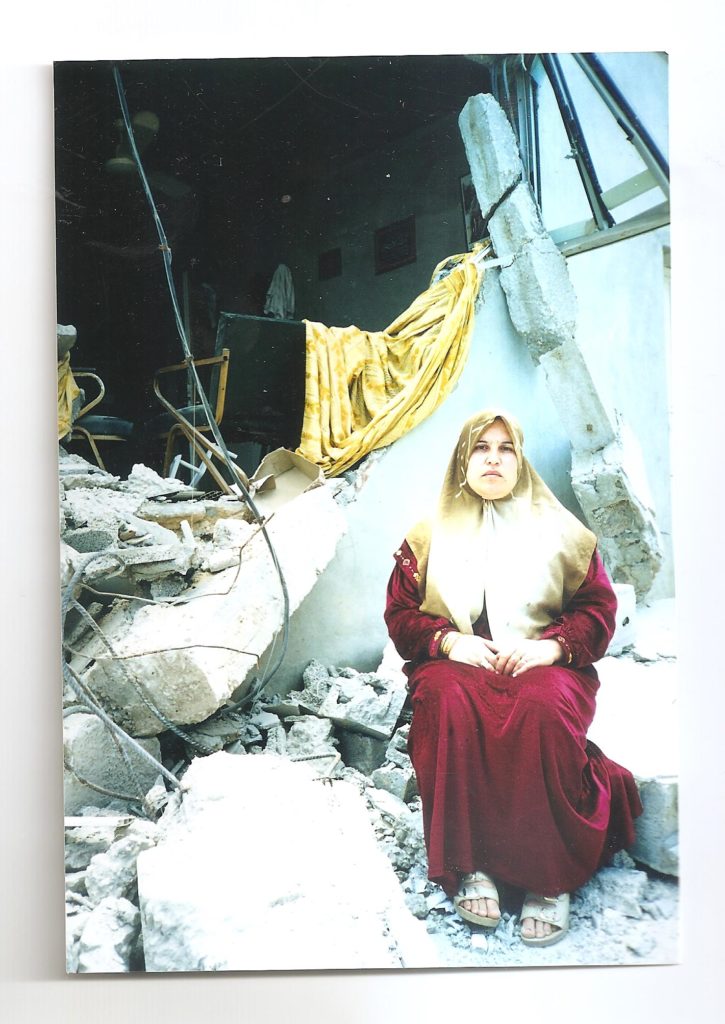 Both books contain
pictures of Marie when we were reprorting on the Israeli siege of
Jenin, on the West Bank, in 2002. Marie, Lindsey Hilsum and I were
arrested on three occasions on this this trip. I had studied in
Israel and could speak some Hebrew which helped in easing our first
two arrests but the third led to threatened deportation, avoided only
by the intercession of the American ambassador. But we had reported,
filmed and taken photographs of the siege that had been billed as a
massacre of Palestinians. It wasn't and we (and Al Jazeera) had
been eye-witnesses to present the facts worldwide. The rare war-time
pictures I took of Marie – I admit to having then an unreciprocated
soft spot for her – have been much in demand for publicity shots
for the book and films surrounding her death.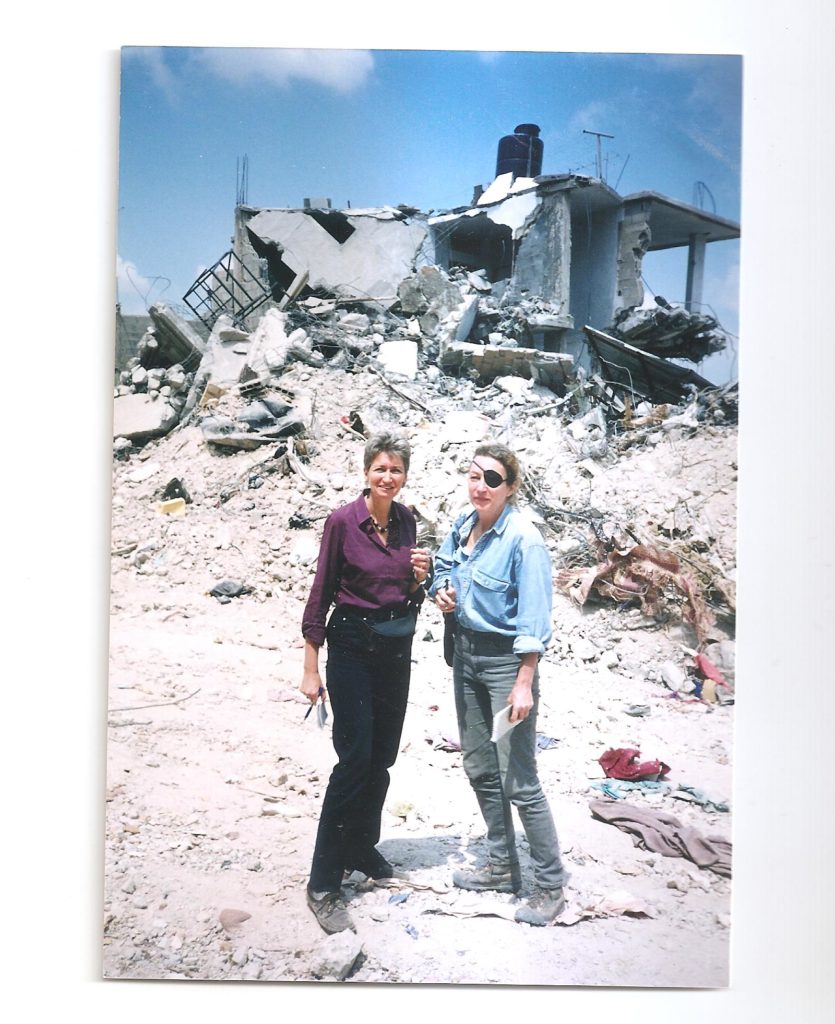 See
the films and then read my two recent books to get the context of
what a war reporter has to do to avoid the avalanche of fake news.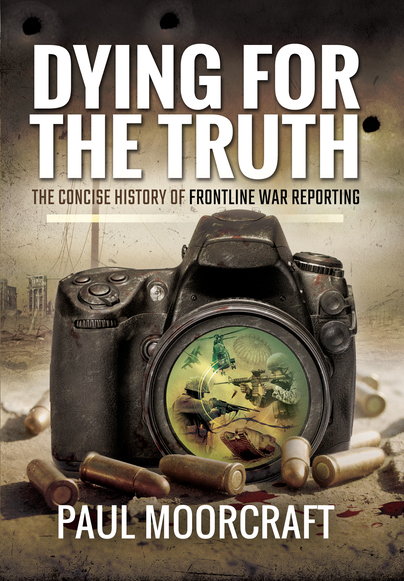 Dying for the Truth is available to order now from Pen and Sword.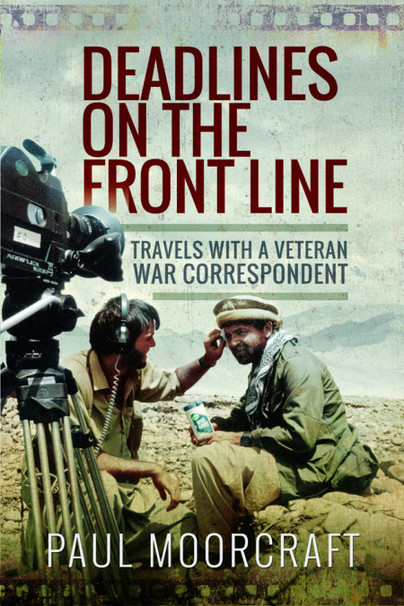 Deadlines on the Front Line is available to order now from Pen and Sword.
---