News Flash: Historical Book Donation Meeting
On Friday, May 3rd, 2019, The Enochs High School, History Club, Chapter #582 of the National History Club, met in the library to donate a signed copy of Historian Gary Sterne's book. D-Day, the US Rangers, and the Untold Story of the Maisy Battery: The Cover-Up at Omaha Beach.
June 6, 1944, Allied forces invaded Normandy in Northern France, to push back the German forces and retake the European Continent. The D-Day battles are quite well-known, but one story was lost to History. After the Allies gained control of Omaha beach and the rest of the 50-mile long front, they were still taking fire from an unknown German Battery. The Rangers investigated and discovered the Maisy Battery was intake, occupied by German forces, and very much in the fight. There was NO battle damage from the Naval or Air bombardments and this battery was not on the maps. The Rangers defeated the defenders and, in an effort, to hide evidence of the intelligence mistake the Maisy Battery was covered with dirt and lost to history. Historian, Gary Sterne discovered the evidence through research and found the battery. It has been excavated and is open to the public and student groups.
Vice-President, Elias Markham's message from Historian Gary Sterne
To the Enochs High History Club…I look forward to meeting you in June 2021 in Normandy, France to share the Maisy Battery and my research on the D-Day Invasion. Please accept this signed copy of my book for your library and to each of the historical scholars in your club.
Sincerely,
Gary Sterne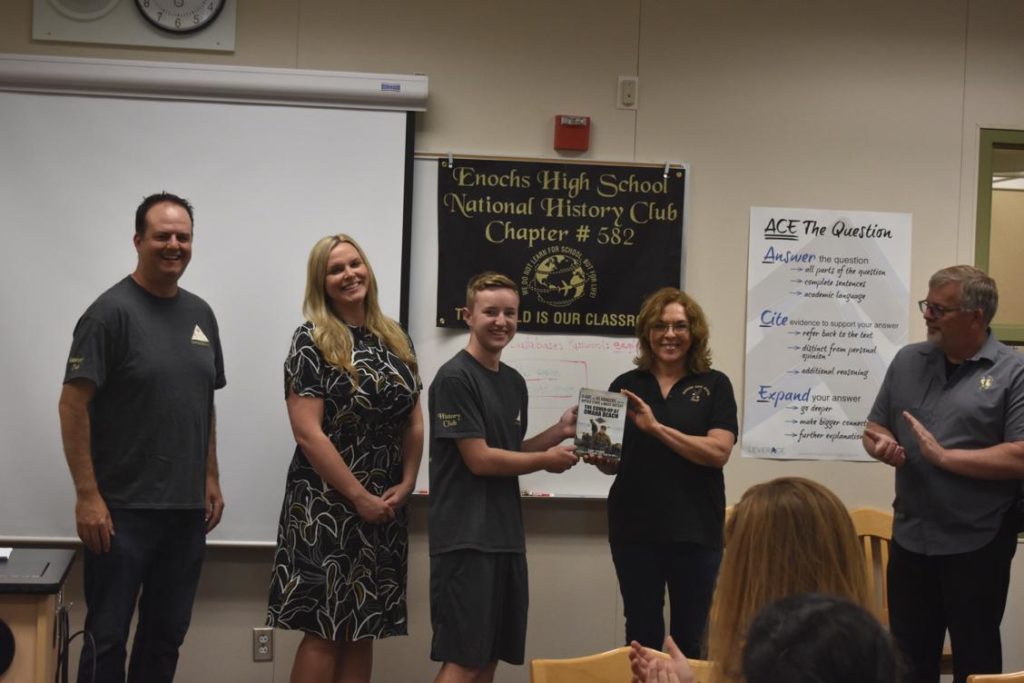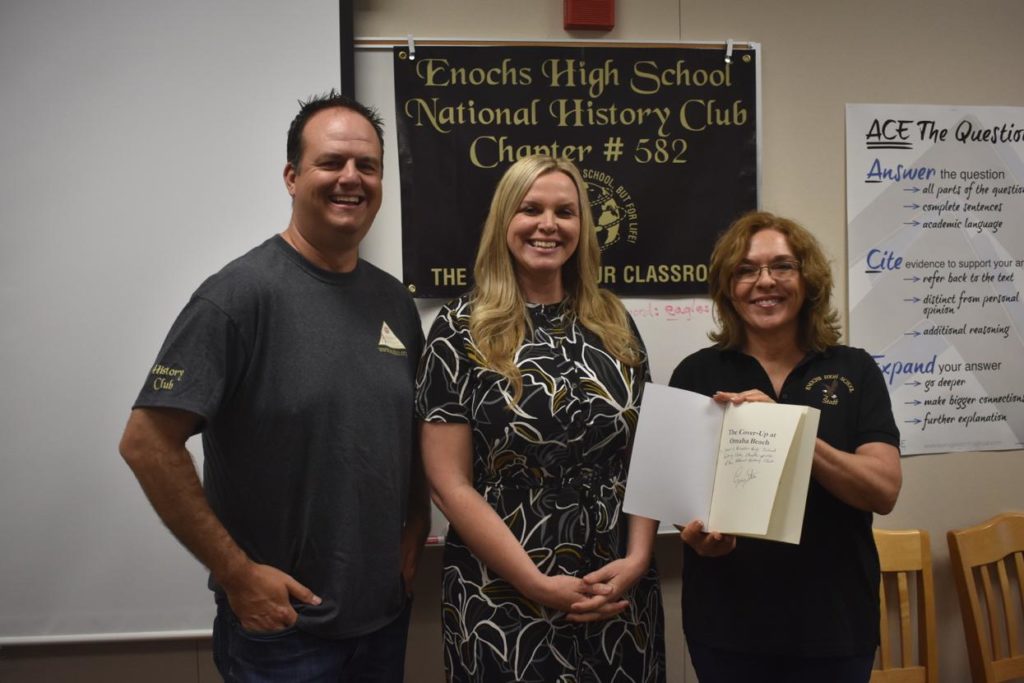 ---