Meet the author: Chris Goss
Today on the Pen and Sword blog we have an exclusive author interview with Chris Goss. Having retired from the RAF with the rank of Wing Commander, Chris Goss is a regular and highly sought after contributor to major aviation publications in the UK, France and Germany, as well the author of 35 critically acclaimed books covering the air war between 1939 and 1945. Chris completed an MA with Merit in War Studies in 2001.
How
did you become interested in studying and writing about aviation?
I was always interested in historical aircraft from the war. Living in eastern Hampshire as a child meant I was surrounded by history like this, with at least 4 aircraft crashing in our village during and just after the war. Having contacted many of the RAF and German survivors, I was asked in 1982 to write about two Germans who were shot down and that is when it all started.
Can
you tell us some more about your time in the RAF?
I joined the RAF as a pilot in 1980 but a year later, became a Supply (Logistics) officer. My career which ended early in 2012 by which time I was a Wing Commander had taken me as far north as Tromso, as far south as Harare and the Falklands, as Far East as Fiji and as far west as Los Angeles. Of course, I did my time in Ascension Islands, Croatia, Bosnia, Iraq and Afghanistan.
What
resource materials do you use for your research?
I have been amassing such material for nearly 40 years but the internet is a great way of checking and adding to what I already have.
What
part of the research process do you find the most enjoyable?
Putting 2+2 together and getting the answer. Bit of a Eureka moment when all adds up. However, research is like a never-ending jigsaw.
Which
aircraft would you like to learn more about?
I am more a people and experiences person rather than a plane "buff" but there are those aircraft out there, like the Dornier 26 and 217, about which little has been written.
What
do you hope your books will do for readers?
Educate and be a source of interest and enjoyment.
What
have you got planned next?
I am busy with articles at the moment thanks to 80th anniversaries but I am about to finish "German Fighter Aces of 1940" for Frontline in the next 2 weeks-the biographies of all German fighter pilots who by the end of the Battle of Britain had claimed to have shot down 5 or more aircraft. Fascinating to research!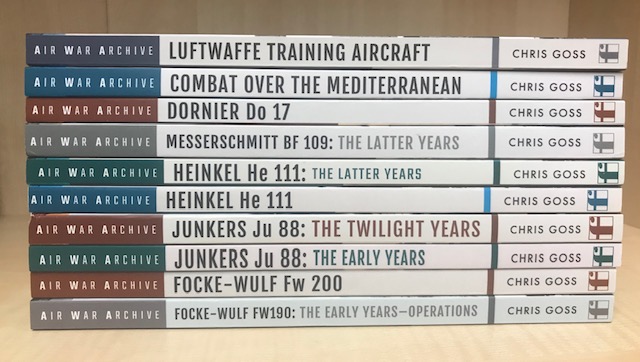 You can shop all titles in the Air War Archive series here.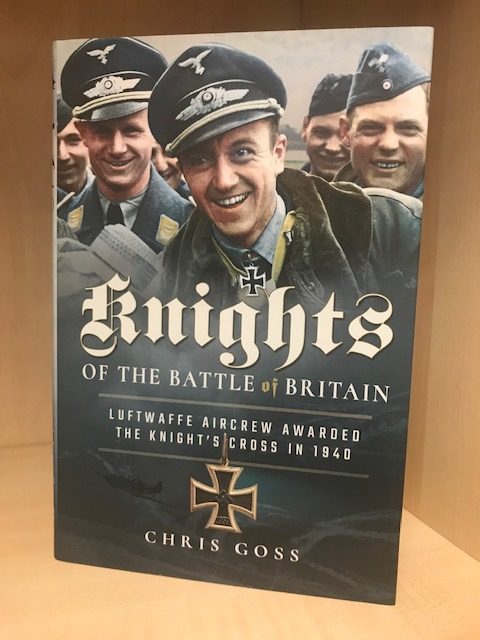 Knights of the Battle of Britain is out now.
---