The Marshal Curse – Were the children of William Marshal murdered?
Guest post from author John Paul Davis.
'The greatest knight of all the world that has lived in our time'. So said Stephen Langton, Archbishop of Canterbury, of the late William Marshal, 1st Earl of Pembroke in May 1219.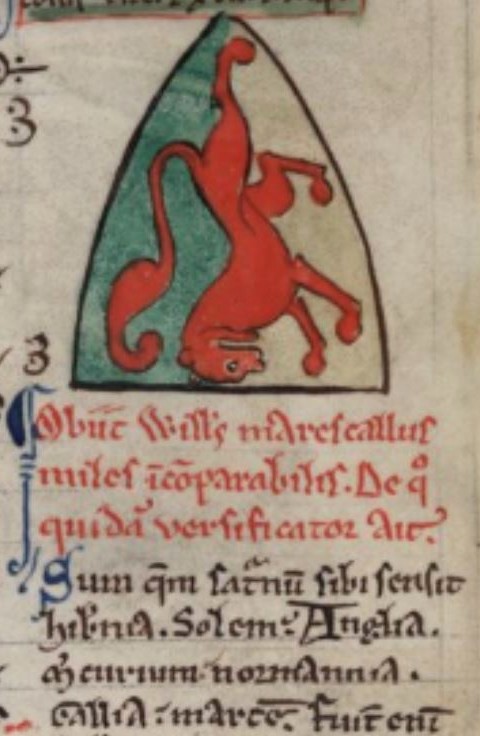 Such praise of Marshal was by no means unique. Commenting in the 1190s, Richard I said of him, 'I have always held him for the most loyal knight in all my realm' – sentiments echoed by his great adversary, Philip II of France. In the years that followed, fondness for Marshal's memory remained. 'Bury me beside William Marshal, the good knight, who has won that surname by his probity on earth and will carry it with him to heaven', said the late regent's close friend, Aymeric de Saint Maur, master of the English Temple before his own passing. That the regent was laid to rest in such a holy location was undoubtedly a testament to his virtuous qualities.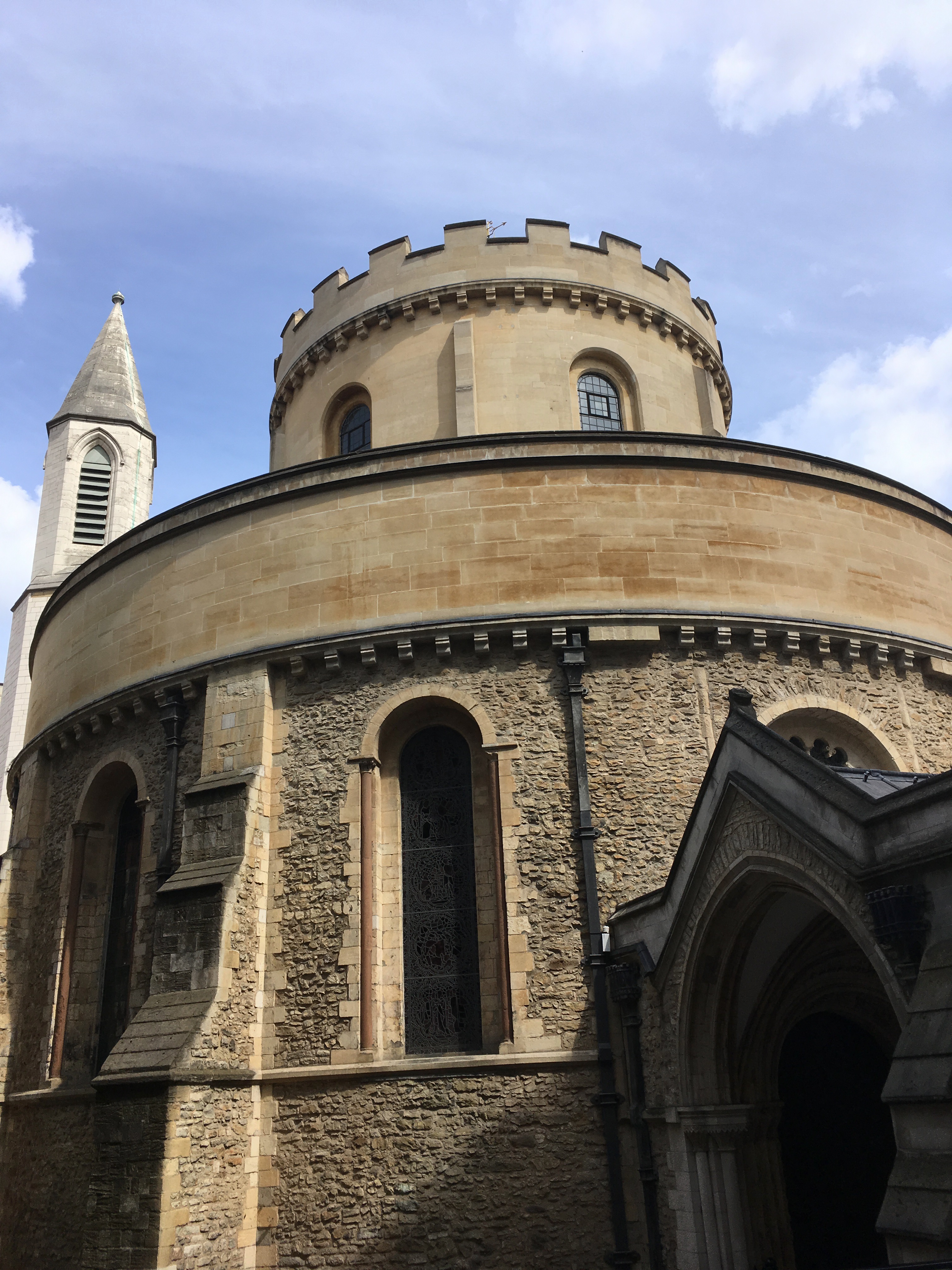 Even eight centuries later, Marshal's accomplishments remain mostly unrivalled. The fourth son of a minor knight, William had encountered the first stages of his eventful destiny at an early age. When his father's castle at Newbury was besieged during the Anarchy, the young William narrowly avoided murder at King Stephen's hand on falling hostage. After developing a reputation on the continent as a capable tournament competitor, the young knight became highly valued by Eleanor of Aquitaine before Henry II appointed him tutor to Henry the Young King. Prior to King John naming him the young Henry III's regent in 1216, Marshal had already served four kings in a career spanning more than five decades.
While the regency ended with William, for the Marshal family, big boots needed filling. During his thirty-year marriage to Isabel de Clare, William had fathered ten children, including five boys. Although the dynasty's future seemed strong, by 1245, all of his sons had died without legitimate issue.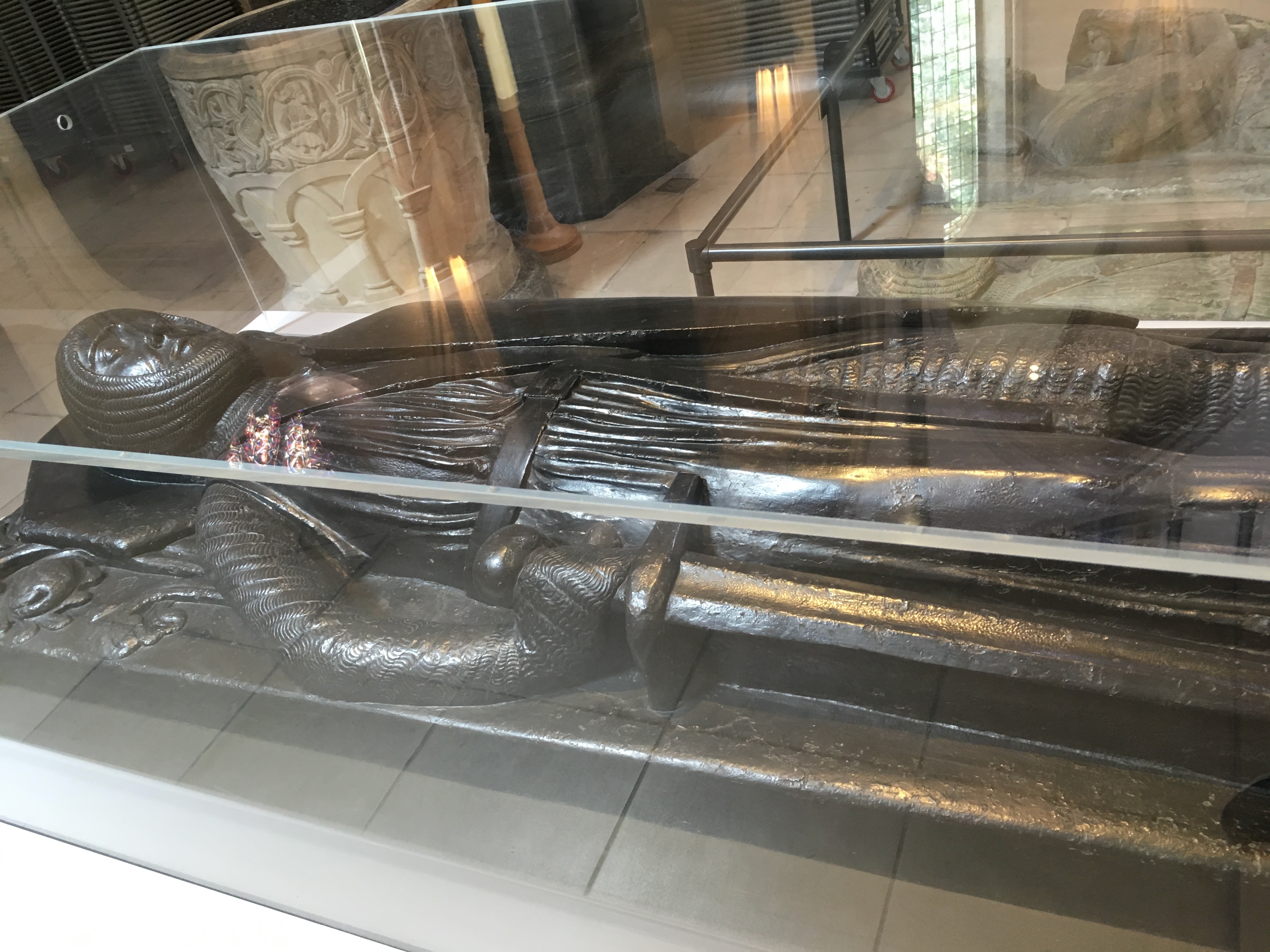 The possibility that the male line was destined for disaster had apparently been a source of great worry to Isabel. The chronicler Matthew Paris later reported the bizarre story that the countess tearfully predicted that all five sons would inherit the same earldom. Of the cause of her fears, the chronicler was in no doubt. Their fate was tied to a deadly curse.
The man behind this alleged evil was an Irish cleric named Albin O'Molloy. Enthroned as Bishop of Ferns around 1186, O'Molloy had grievances against Marshal concerning William's seizure of two of the bishop's manors. Having excommunicated Marshal, in response to which the regent had argued the confiscation had occurred in a time of war, their feud became increasingly hostile when the king banned the bishop from prosecuting his plea against him. The pope's attempts at a reconciliation unsuccessful, O'Molloy arrived in London for Marshal's burial and petitioned Henry fruitlessly for the manors' restoration. Denied in his efforts to convince the bishop to absolve the late Marshal of his excommunication, O'Molloy apparently foretold the male line's end in retribution for his sons' refusal to restore the manors.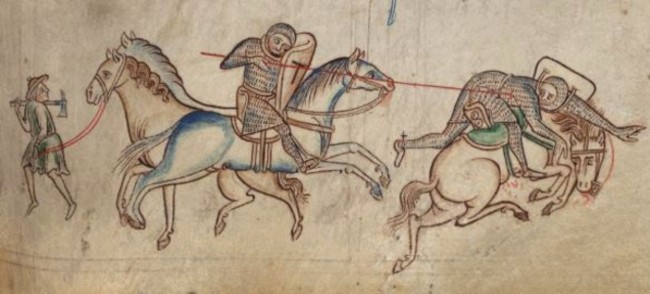 Marshal's eldest son and heir was his namesake, William the Younger, henceforth 2nd Earl of Pembroke. A capable man in his own right, William had experienced King John's court during his teens and early twenties before taking up the rebels' cause in the First Barons' War. On making peace with his father and the young Henry III, William changed sides and later took on his father's role as head of the baronage and inherited most of his estates. After struggling to keep his lands free of the marauding Llywelyn ap Iorwerth, Prince of Gwynedd, William died unexpectedly in April 1231, aged forty-one: poisoned, so Matthew Paris later conjectured, by the justiciar, Hubert de Burgh, 1st Earl of Kent.
The possibility that divine intervention had brought about the younger William's passing was not lost on the king. On hearing the news, Henry reportedly cried out, 'Is not the blood of the blessed martyr Thomas fully avenged yet?' With William the Younger laid to rest alongside his father in the Templar church in London, a void needed to be filled. Having fathered no children with first wife, Alice de Bethune, nor with the king's young sister, Eleanor, William bequeathed his lands and titles to his younger brother, Richard, henceforth 3rd Earl of Pembroke.
On returning to England that summer, Richard was appointed to the head of the baronage and made many enemies among the king's advisors, especially Peter des Roches, Bishop of Winchester. His steadfast refusal to accept their nefarious influence on the king led England to further civil war. Despite coming to peace with Henry by April 1234, a plot by des Roches left Richard outnumbered nine-to-one when ambushed at the Battle of Kildare. His rising hopes of recovery ended after receiving treatment by a physician. Whether he died of natural causes or foul play remains uncertain.
A chip off the father's block, Richard would be fondly remembered among the chroniclers. As the annalist of Waverley sorely lamented: 'England weep for the Marshal'. Weep, indeed they would. After Richard was laid to rest in Ireland, William's third son, Gilbert, was appointed Richard's successor. In 1241, he endured similarly terrible luck after failing to tame a Spanish stallion at a tournament – ironically, an event the king had explicitly forbidden. The fifth earl Walter took on the mantle before dying of a long illness at Goodrich Castle in November 1245. The last to step up was the regent's youngest son, Anselm. Within a month, he had also died of causes unknown.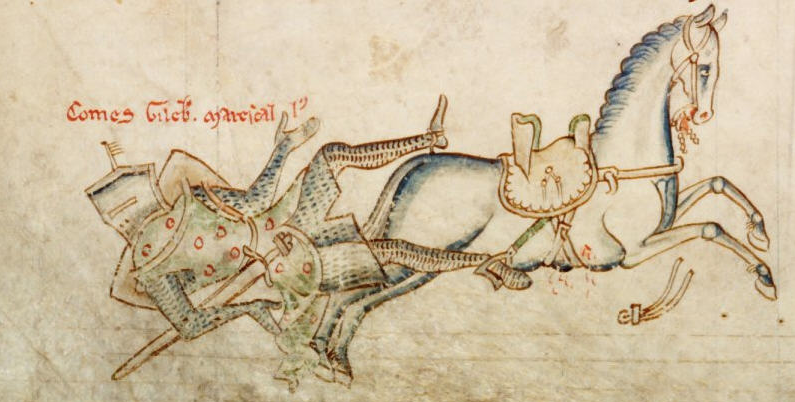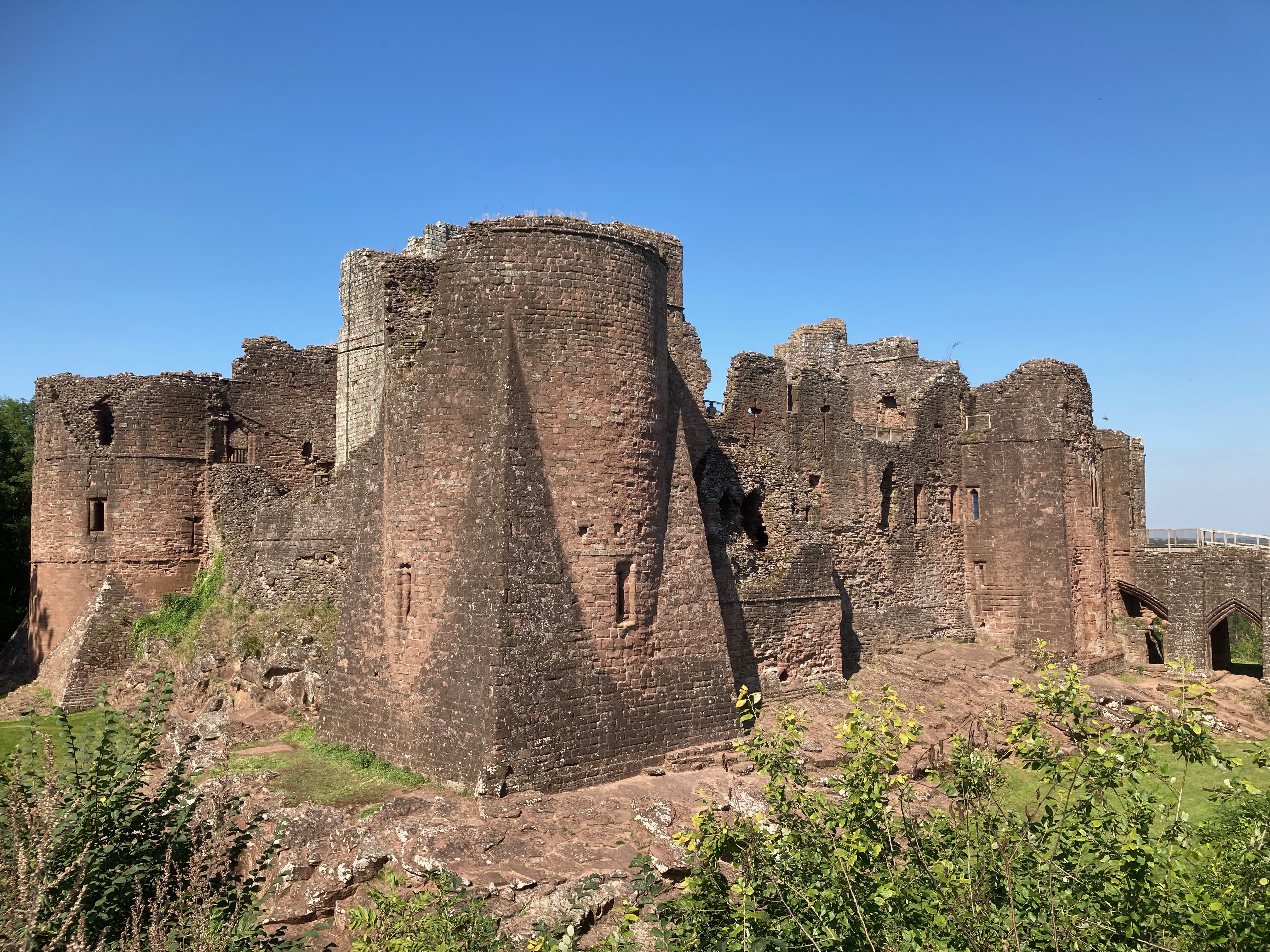 Exactly how five strapping lads of impressive pedigree met their end, seemingly from natural causes, and without legitimate issue remains a mystery. True, Richard made many enemies during the Marshal War of 1233-34, and there are plenty of political motivations to explain his betrayal. Equally true, Gilbert fathered a daughter out of wedlock, and tournaments were a nasty business. Whether Matthew Paris had any firm reason to believe Hubert de Burgh was behind the second earl's death remains unclear. No further accusation was made against Hubert, albeit Roger of Wendover did point the finger at the justiciar for his role in the end of William Longespée, 3rd Earl of Salisbury. The discovery of the corpse of a rat in Longespée's tomb at Salisbury Cathedral in 1791 is particularly intriguing. Traces of arsenic also seems to indicate that the rumours were true.
Though the ancestral lands left Marshal hands, the first earl's continued reputation was ensured. At the behest of William the Younger, a biography of the 'greatest knight', L'Histoire de Guillaume le Marechal, became the great summer read of the European courts. 'We believe that his soul is in the company of God, because he was good in this life and in his death,' le Marechal concluded. While William's five sons soon followed him, the regent's bloodline continued through his magnificent daughters. Among the most prominent was Isabel, from whom Robert the Bruce and the Stewarts/Stuarts claimed descent. Descendants of his eldest daughter Maud were also of royal stock, including Edward IV and Richard III. Sybill and Eva founded important lines through their marriages to the Ferrers and Braose families. In 1247, Joan's daughter and namesake, Joan de Munchensi, married Henry III's half-brother, William de Valence, thus beginning a new line of earls of Pembroke.
With this, curse or no curse, the countess's prophecy, it would seem, was indeed fulfilled.
………………………………………………………………………………………….
John Paul Davis is the international bestselling author of eleven thriller novels and six works of nonfiction. Several of his books have been bestsellers, including The Templar Agenda (UK Top 20) and The Cortés Trilogy (US Top 20 and UK Top 40). His works of nonfiction have been the subject of international attention, including articles in the Sunday Telegraph, reviews in the Birmingham Post and Medieval History Journal, and mentions in USA Today, The Daily Mail and The Independent. His biography of Guy Fawkes, Pity for the Guy, was featured on ITV's The Alan Titchmarsh Show in 2011.
His first nonfiction for Pen&Sword, A Hidden History of the Tower of London – England's Most Notorious Prisoners, has also been a bestseller in the US. His latest works, King John, Henry III and England's Lost Civil War and Castles of England were published in July and September 2021, respectively. Both are available on Amazon or direct from Pen&Sword History.
He was educated at Loughborough University and lives in Warwickshire. If he's not writing, reading, or visiting medieval ruins, he's probably practising martial arts or hiking.
www.instagram.com/officiallyjpd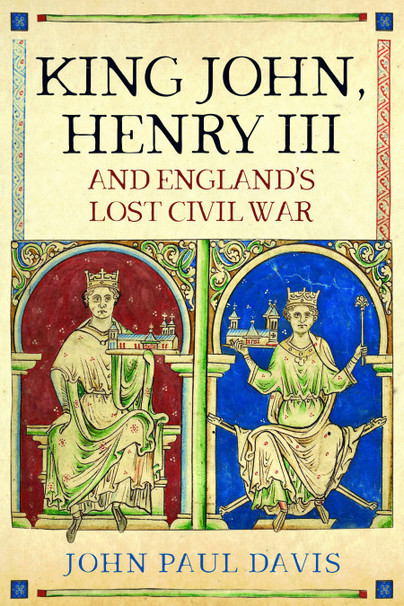 ---