Women of the Gunpowder Plot
Guest post from author Tony Morgan.
On the 5 November we celebrate the defeat of Guy Fawkes and the Gunpowder Plot in 1605. The aim of this Catholic conspiracy was to kill Protestant King James I by blowing up Parliament. History tells us the main players were men, but women were involved too. This article tells their story.
Catherine Catesby (née Leigh) – the woman who caused the Gunpowder Plot?
Catherine Leigh was a Protestant from Stoneleigh in Warwickshire. Her grandfather Sir Thomas led the procession at Queen Elizabeth's coronation.
In 1593, Catherine married the Catholic Robert Catesby. The couple had two sons. William died during infancy, but Robert survived. By all accounts, the couple were devoted to each other. In 1598, tragedy struck when Catherine died. Her husband was heartbroken.
Catesby turned to God, Catholicism and rebellion. He became involved in the failed Essex Rebellion against Elizabeth. Wounded and imprisoned, he was forced to sell off the estate where he'd lived with Catherine to pay off his fines. When King James I broke his promises of religious tolerance, Catesby created a plot to violently remove him and his Protestant government. Would this have happened if Catherine had lived?
Anne of Denmark – Queen of England
Anne was a daughter of the King and Queen of Denmark. At the age of 14, she married the Scots' King James VI. When later she converted to Catholicism, her Protestant husband warned her, "Keep this as quiet as possible. If you don't our crown is in danger."
In 1603, following the death of Elizabeth I, Anne's husband became the first Stuart king of England, James I. At this stage, James and Anne had three children, Princes Henry and Charles and Princess Elizabeth. A fourth, Mary, was born in England. After the childless reigns of the Tudor Queens Mary and Elizabeth, the children were considered a blessing.
Although Anne sympathised with the plight of England's Catholics, the discovery of a plot to kill her husband and sons and kidnap her daughter must have appalled her. She watched the Plotters' trial from a hidden position.
Princess Elizabeth – Winter Queen
Unbeknown to the nine-year-old princess, she played a pivotal part in the plotters' plans. Once Parliament was destroyed, they planned to kidnap her, convert her to Catholicism and crown her Queen Elizabeth II. Of course, this didn't happen.
When she was older, Elizabeth was courted by the royal families of Europe. Six years after she married Frederick V of the Palatinate, Frederick was crowned the King of Bohemia and Elizabeth Queen. Unfortunately, the couple were deposed by Catholic forces.
Elizabeth became known as the "Winter Queen". When Frederick was killed, Elizabeth was grief-stricken, but she lived a long life. In 1714, the couple's grandson took was crowned George I.
Anne Vaux – Committed Catholic
The women above were unaware of the Gunpowder Plot until the plotters were arrested. Born into a prominent family of English Catholics, the same can not be said of Anne Vaux.
At the time of James' accession Anne was forty and unmarried through choice, opting instead to dedicate her life to God.
Anne pretended to be the sister of a disguised Catholic Jesuit priest Father Henry Garnet. After a pilgrimage to North Wales, Anne became uneasy. She told Father Garnet she feared "Wild heads have something in hand" and "For God's sake, talk to Robin Catesby." Garnet had already heard about Catesby's plans, but Catesby reassured the priest he planned to leave the country and travel to Flanders.
When the plot was foiled and Catesby, Fawkes and the others killed or executed, the authorities turned their wrath on the Jesuit priests. Despite Anne's attempts to hide him, in 1606 Father Garnet was arrested and executed. Anne was imprisoned in the Tower of London but released three months later. She continued to aid Catholic priests until her death in in 1635.
Martha Percy (née Wright) – Plotter's wife and sister
The woman with perhaps the closest connection to the Gunpowder Plotters was Martha Percy. Martha came from a family of committed Catholics in Yorkshire. Her mother had served years in prison for refusing to attend Protestant Church services.
Martha's brothers Jack and Kit Wright were two of Catesby's main co-conspirators. Martha married a third, Thomas Percy, the man who rented the undercroft cellar beneath Parliament where Guy Fawkes was arrested with gunpowder. Plans had been made for the Percys' daughter to marry Robert Catesby's son in future when they were old enough.
Surely Martha knew about the Plot, but there's a twist. Thomas Percy had left her for a younger woman. With divorce not an option, he'd abandoned her in Westminster, where she'd been forced to teach the children of recusants to earn a living. Did fists fly between her brothers and Thomas Percy?
Margaret Clitherow – the Pearl of York
Each of the plotters had their own wives, mothers, children and female friends, but the final woman I've selected with links to the Gunpowder Plot is Margaret Clitherow. Although she was executed in York two decades earlier, Margaret had links with three of the plotters, five if we count Jack and Kit Wright who were schoolboys in York and may have met her at her husband's butcher's shop.
Like Anne Vaux, Margaret (who became known as the Pearl of York) aided Catholic priests. In 1586, she was arrested. One of the priests she'd harboured was Father Francis Ingleby of Ripley Castle. In the coming months, both Margaret and Father Ingleby were executed for their religious beliefs.
Ingleby's sister Jane married George Wintour of Worcestershire. In 1605, Jane's two sons Thomas and Robert Wintour were part of Catesby's inner circle. Thomas was sent to Spain to recruit Guy Fawkes. Many believe Margaret Clitherow had a direct connection with Guy Fawkes. When she was arrested, Guy was fifteen and in school at St Peter's in York with Jack and Kit Wright. His mother may have been one of her friends. Did Margaret's execution trigger Guy's radicalisation? Is this what transformed this quiet Protestant schoolboy into a Catholic terrorist?
Margaret's life and death is as fascinating as the Gunpowder Plot, driven by religion, politics and family intrigue. Having written the novel The Pearl of York, Treason and Plot about the possible intersection of Margaret's life with Guy Fawkes, I was inspired to discover more. The result was my first non-fiction history book.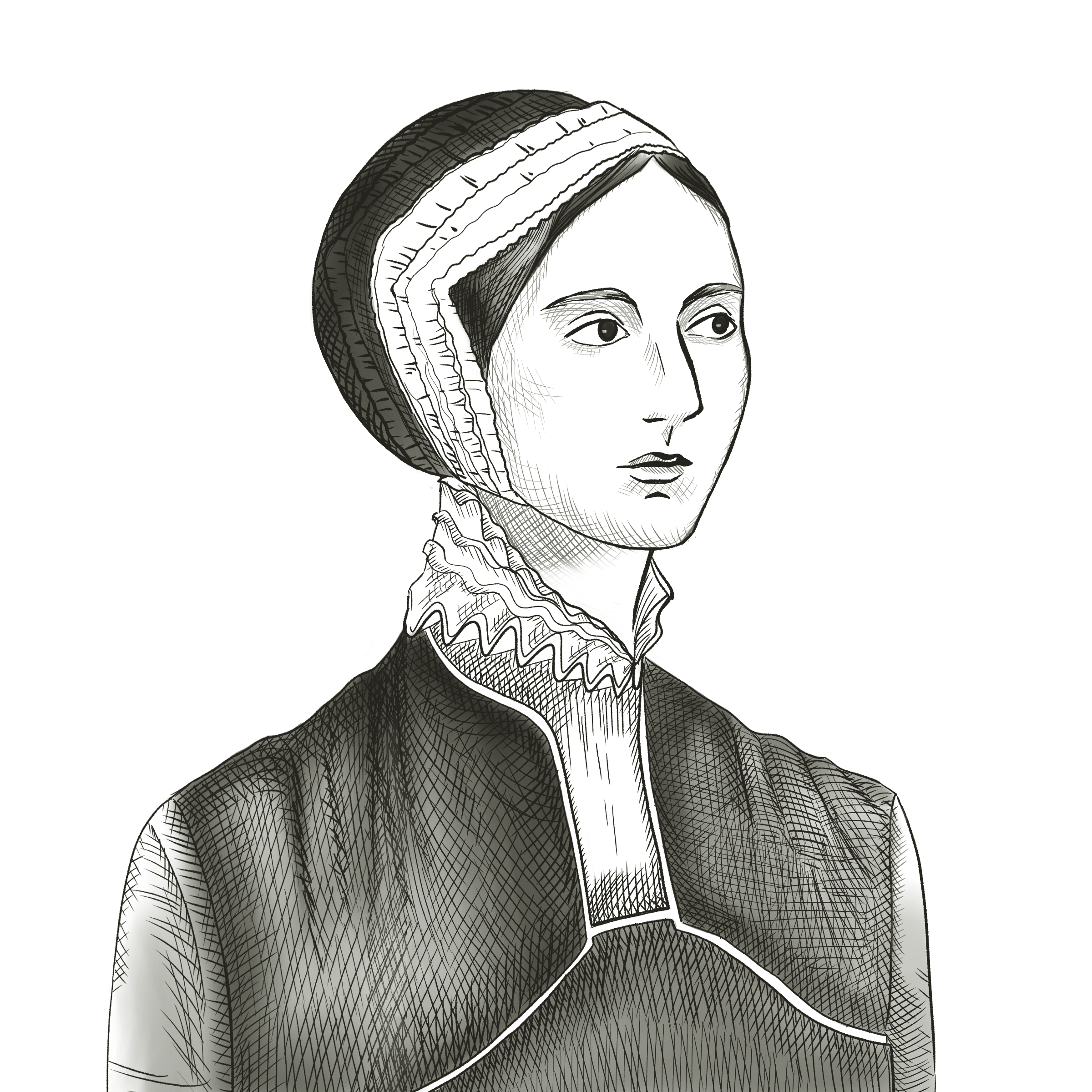 Power, Treason and Plot in Tudor England
Published by Pen & Sword Books, the book explores three overlapping topics – the political power struggles of Tudor England, the impact on the city of York and the extraordinary story of an ordinary woman, Margaret Clitherow.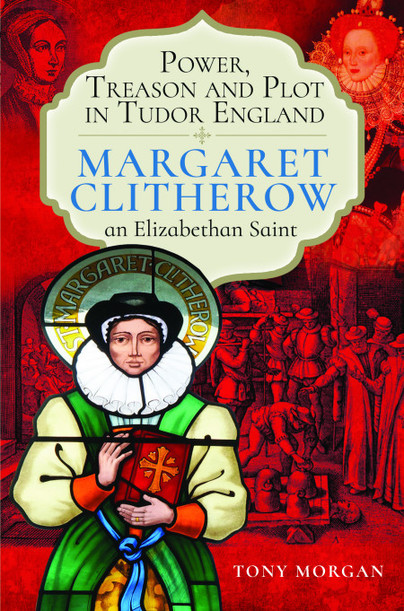 Available to order here. 
About Tony Morgan
Tony Morgan is an Associate Professor at the University of Leeds. Having lived near York for 30 years, he's fascinated by the city's history. In addition to Power, Treason and Plot in Tudor England, he's written three historical novels and delivers history talks about two of York's most famous former residents, Guy Fawkes and Margaret Clitherow.
---