Author Guest Post: Dilip Sarkar MBE
'Sailor' Malan: Freedom Fighter
The legendary Group Captain Adolph Gysbert Malan, universally known as 'Sailor', is rightly remembered as possibly the RAF's most outstanding fighter pilot and leader of the Second World War. He was, though, so much more than that. Deeply opposed to injustice and benefiting from a worldview, upon return to his country of birth he became heavily involved with anti-apartheid activism, a true freedom fighter and amongst the most outstanding South Africans of the Twentieth Century.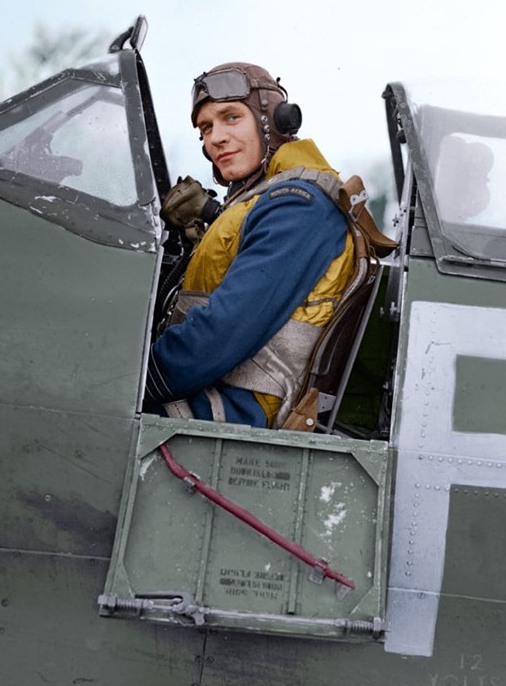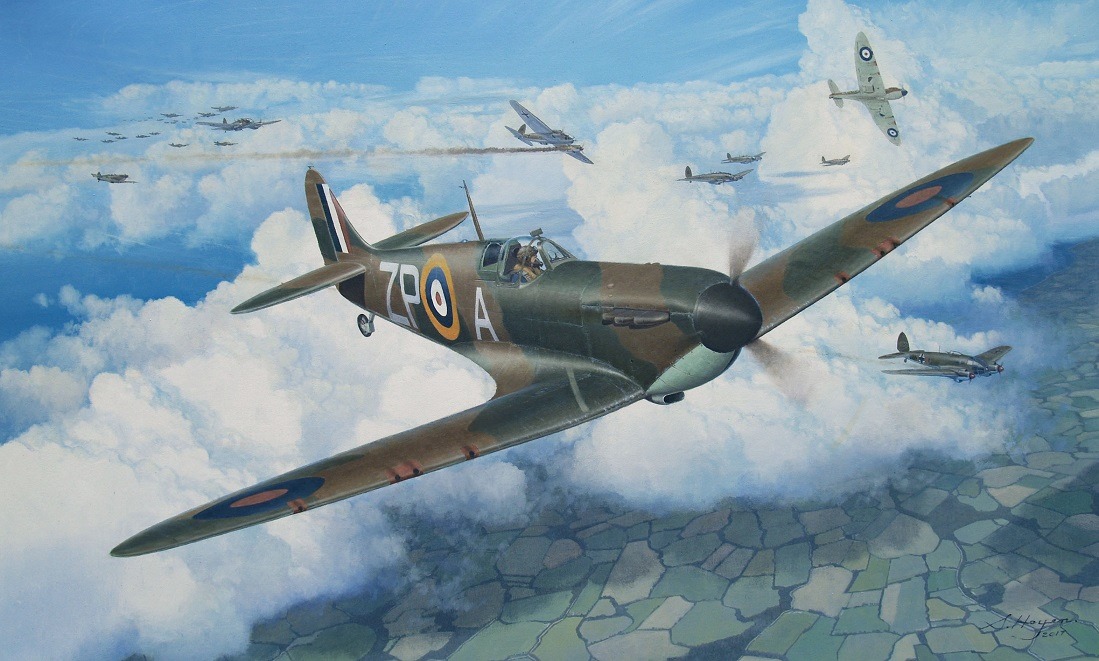 Adolph Gysbert Malan was a South African mercantile marine and naval reserve officer who took a Short Service Commission in the RAF during 1936 – an experienced leader of men, well-travelled and with a worldview.
By the time the Second World War broke out he was a flight commander on 74 'Tiger' Squadron, flying Spitfires at Hornchurch. Shortly after war was declared, he was involved with the so-called 'Battle of Barking Creek', in which 74 Squadron, which Flight Lieutenant Malan was leading in the air at the time, mistakenly intercepted and shot down two friendly Hurricanes – the pilot of one of which was killed. Although all involved were exonerated at the subsequent Courts Martial, Malan's involvement in this tragedy remains controversial and emotive – and clarity a long way off given that the Court of Inquiry report is closed for 100 years. More recent research, however, suggests that this may have been because of a radio-location device called 'Pip-squeak' automatically blocking transmissions for fourteen seconds of every minute. This is not the place to forensically examine 'Barking Creek', but suffice it to say, for 'Sailor' to have lied would be contrary to everything we know about his character and integrity.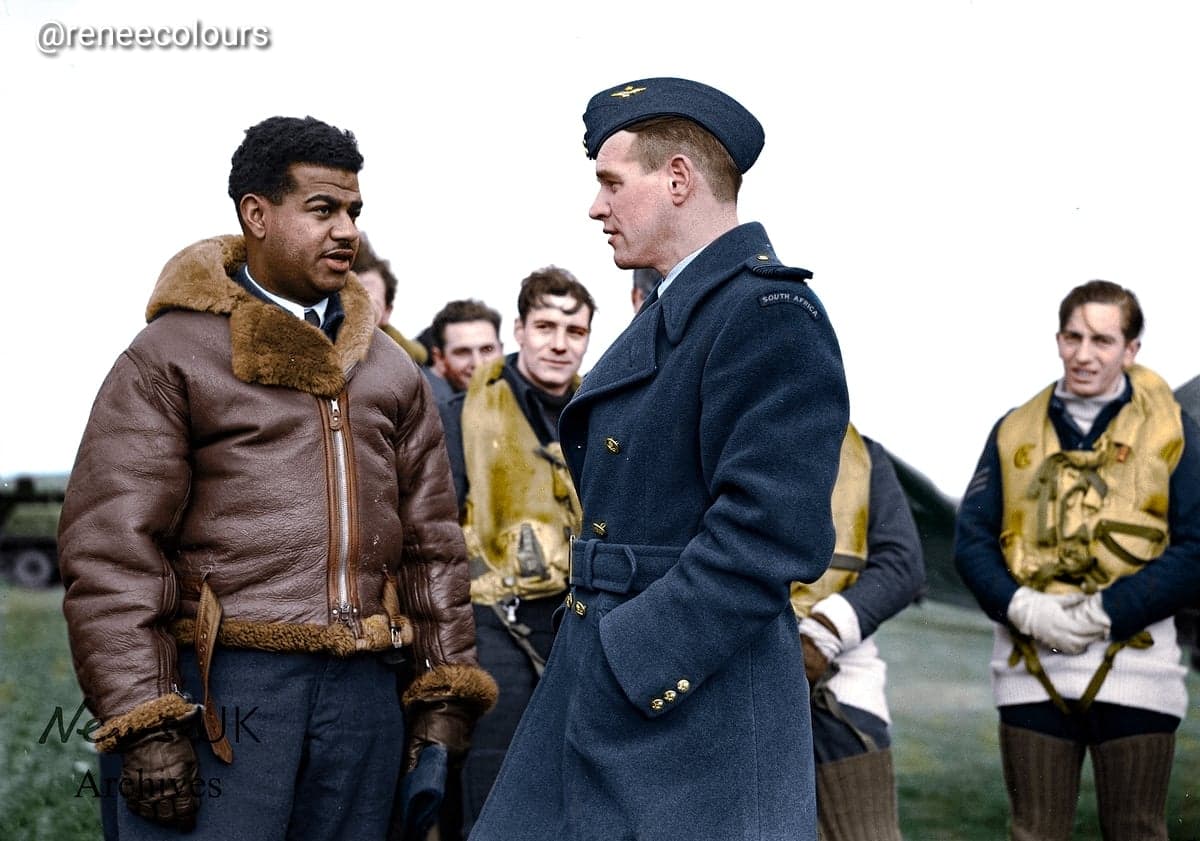 Over Dunkirk, Malan opened his account, and was subsequently awarded the DFC for his efforts covering the evacuation. On the night of 18/19 June 1940, he scored the Spitfire's first nocturnal victory, minutes later destroying a second bomber – earning a Bar to his existing decoration. During the subsequent Battle of Britain, Malan was promoted to lead 74 Squadron, the 'Tigers' seeing action flying from Hornchurch, Rochford and Biggin Hill. For his outstanding leadership, Squadron Leader Malan was appointed to the DSO on Christmas Eve 1940.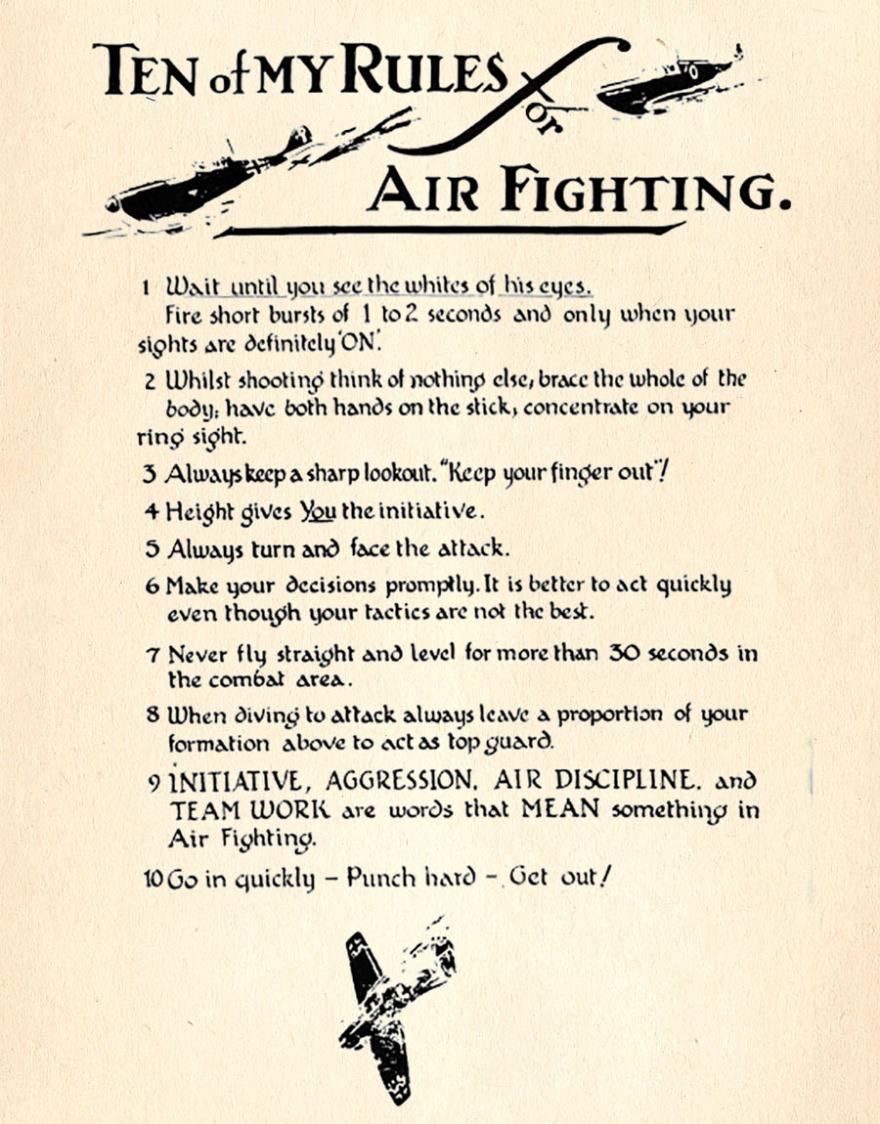 After further combat successes, in March 1941 Malan became the first Wing Leader at Biggin Hill, leading a three-squadron Spitfire wing during that year's 'Non-stop Offensive' over north-west France. In just two months, Wing Commander Malan claimed the destruction of twelve Me 109s – leading to a Bar to his DSO in July 1941. By then, after such a protracted period of such demanding operational flying, the signs of exhaustion were evident and Malan, at his own courageous request, was rested. After a lecture tour in America, Malan commanded the Central Gunnery School – where he was able to pass on his immense combat experience to fledgling fighter pilots and impress upon them his golden '10 Rules of Air Fighting'. Then, on New Year's Day 1943, Group Captain Malan was appointed Station Commander of his old base – Biggin Hill. He later commanded Spitfire wings in the 2nd Tactical Air Force, flying on D-Day. He scored no further victories, however, and ultimately his tally of some thirty-two enemy aircraft destroyed, with eight probables and fourteen damaged, was exceeded only by Wing Commander Johnnie Johnson, in 1944, who finished the war as the RAF's officially top-scoring fighter pilot with thirty-eight-and-a-half kills. After spells at the Advanced Gunnery School and Cranwell, immediately post-war Group Captain Malan returned to South Africa.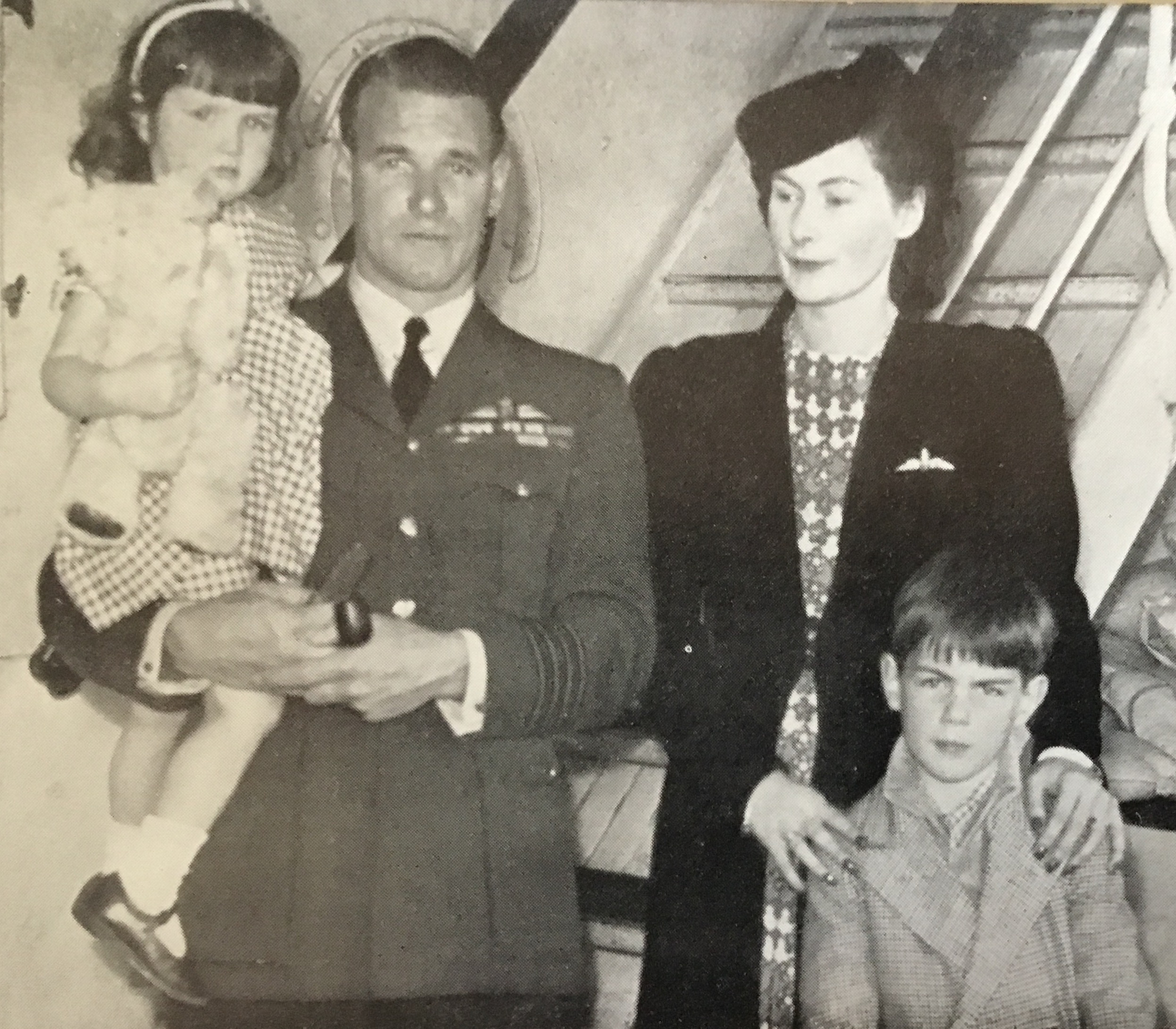 Deeply opposed to any kind of injustice, back home, Malan became heavily involved with anti-nationalist politics, deeply concerned regarding contraventions of the country's constitution and human rights. As President of the Torch Commando – ex-servicemen against Apartheid – Group Captain Malan, South Africa's greatest and most charismatic war hero, galvanised support and became a great embarrassment to the racist government – the Prime Minister of which was a distant relative. Tragically, however, Malan was struck by Parkinson's, that vile and incurable disease taking his life prematurely on 17 September 1963, aged 52. Denied a military send-off by the Nationalist government, nonetheless his civic funeral in Kimberley was attended by thousands of people.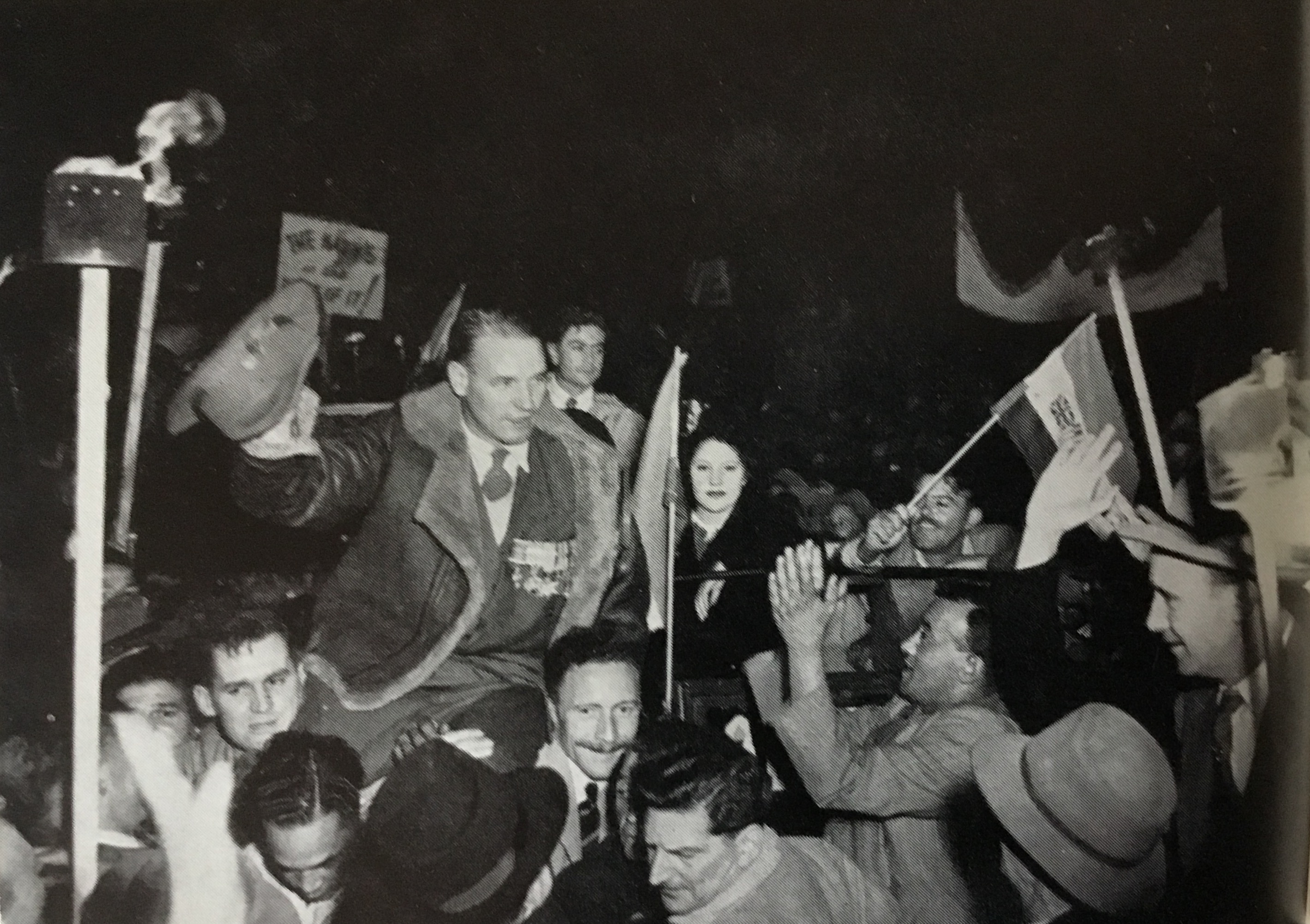 Officially, the story of Group Captain 'Sailor' Malan was erased from the white South African narrative. Without doubt, 'Sailor' belongs to the history of white opposition to apartheid but he has also been written out of the black narrative – which claims victory over apartheid for black activists.
So, 'Sailor' Malan really was very much more than the decorated fighter ace he is best-known as, at least outside South Africa. A man of immense moral courage, whilst surprisingly soft-spoken, bordering on being shy, he was arguably a model human being in every respect. In sum, Group Captain 'Sailor' Malan was a global South African and a true freedom fighter – no matter the odds – deserving his place in history and story told.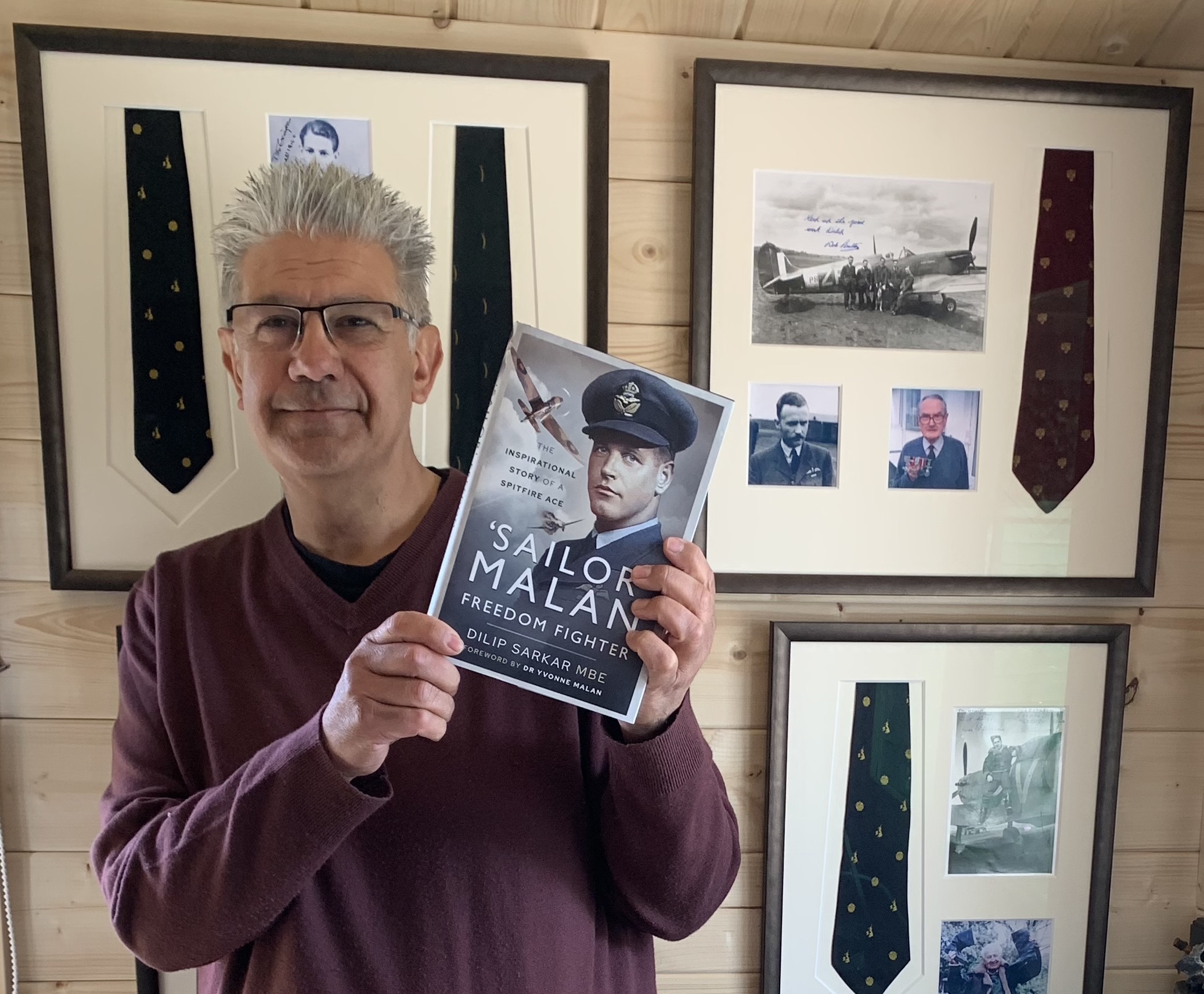 © Dilip Sarkar MBE FRHistS, 2021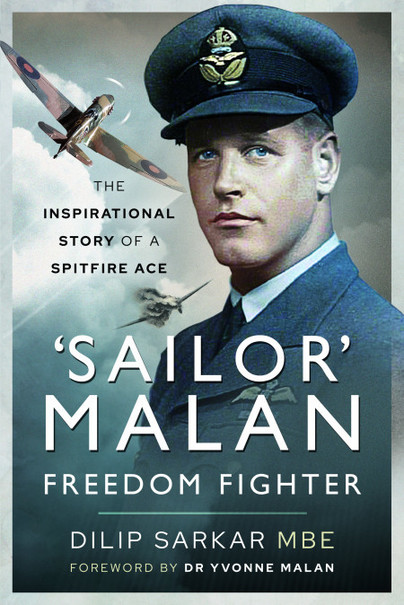 You can order a copy here.
Keep up to date via Dilip's website and YouTube channel.
Unless otherwise indicated all photographs accredited Dilip Sarkar Archive.
---