Author Guest Post: James Goulty
Today we have a guest post from Pen and Sword author James Goulty, looking at the experiences  of soldiers during World War Two.
The Second World War Through Soldiers' Eyes is due to be published in a paperback edition in May. It is currently available to order in hardback and digital editions here.
British Soldiers and the Second World War
With an influx of civilian volunteers and conscripts the wartime British Army effectively became a 'citizen's force.' By D-Day (6 June 1944), when it took to the offensive in Europe, over 3 million men and women had 'donned khaki,' and served their country in a variety of theatres. Yet, the various regiments and corps that constituted the army proudly hung onto their traditions and distinctive identities as far as it was possible to do so. This could be discerned with Territorial units, for example, which with war appearing likely absorbed a steady flow of recruits during the late 1930s. An officer who served with 5th Battalion Seaforth Highlanders, part of the famous 51st Highland Division, in North Africa during 1942, observed, that they had a high percentage of Territorials, many of whom had known each other before the war. Moreover, the geographical links with that unit were strong with almost all personnel hailing from the far north of Scotland, which added to its strong sense of esprit de corps. On the other hand as the war progressed, and Territorial units absorbed and increasing variety of personnel such links were frequently heavily diluted.  
Men's motivations for joining the army varied. As indicated above, many became Territorials, determined to do their bit in what looked like an inevitable war against Hitler. Others were more ideologically driven to fight Fascism, and had perhaps even seen action during the Spanish Civil War (1936-1939). Whereas, some sought to escape economic hardships, or even enlisted out of a sense of adventure. Many, including Bill Titchmarsh from Southampton, didn't wait to be called-up but became wartime volunteers instead. In his case as a worker in the aircraft manufacturing industry he could have justifiably claimed he was in a reserved occupation but when he received his call-up papers he keenly returned them. Subsequently, he served as what he self-depreciatingly called 'a scruffy infantryman,' experiencing considerable action during the Italian campaign, before being wounded in action and invalided home in May 1945.
For others volunteering seemed to offer a means of maintaining an element of control over their destiny rather than risk being 'pushed around' as a conscript. Before joining the army, many young men gained an appreciation of basic military discipline and skills by becoming members of their local Home Guard detachment. Here they rubbed shoulders with old soldiers some of whom were seasoned veterans from the First World War. Bill Ness from Newcastle-upon-Tyne served as young soldier with the Duke of Wellington's Regiment in 1943, before volunteering for the Parachute Regiment and seeing considerable action in North-West Europe 1944-1945. He recalled that as a seventeen year old the Home Guard was 'an inspiration to me.' Before he joined up it provided a significant learning experience on how to cope with the army:
'Always do as you were told. If you couldn't, salute smartly turnabout and just disappear. If you received an order that you knew was stupid, once again salute smartly and disappear. Never argue with anyone of superior rank. I learnt that before I went into the army.'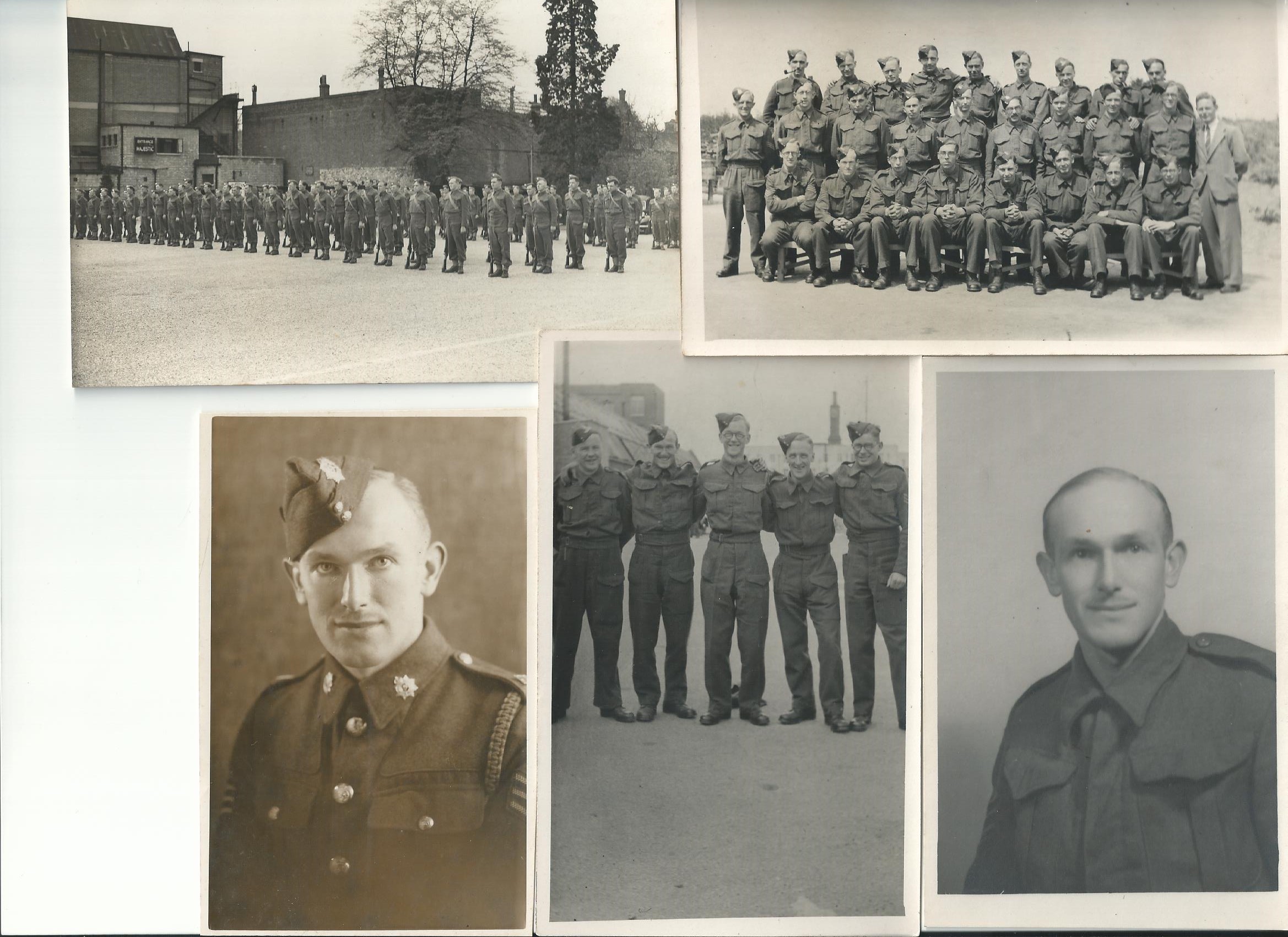 Likewise, thousands of women served with the Auxiliary Territorial Service (ATS) or as nurses. Many women, including Ruth Aves, volunteered although as the war progressed increasing use was made of conscripts. She'd been born in Malaya (Malaysia) but was educated in Britain and motivated to join the ATS owing to the fall of Singapore and because her father was already serving in the army. She was one of thousands of women who served with Anti-Aircraft Command, where they performed virtually every duty apart from (at least officially) actually firing the guns.
Most wartime soldiers had grown up in the shadow of the First World War, and to an extent been influenced by the pacifist attitudes of the left-wing press and films during the inter-war period. Conversely, many had been raised on stories (not necessarily all bad by any means) about 1914-1918, and knew relatives or friends of the family who were veterans of that conflict. Similarly, they'd often observed the camaraderie that existed between such individuals.
Despite the above, there was a sense among soldiers of the Second World War that theirs was not as bad as the First World War. As the military historian Garry Sheffield astutely highlights, this wasn't the case, especially in the combat arms. In 1944-1945 during the campaign in North-West Europe infantry battalions suffered a minimum of 100 casualties per month, but a figure as high as 175 per month wasn't uncommon. Whereas, on average most battalions suffered about 100 casualties per month on the Western Front. Partly this was because combat during the Second World War had more in common with the First World War than might be supposed. By the 1940s refinements in weapons technology, especially regarding artillery techniques, had also occurred. For much of the Italian campaign and in Normandy for example, British and Allied troops were faced with horrendous battles of attrition, and it was the humble frontline rifleman who bore the brunt of the casualties. The daily Allied casualty rate in Normandy during summer 1944 actually surpassed that experienced at Passchendaele in 1917.
A sense of how bitter combat was during the Second World War for the participants, can be gleaned from the recollections of Bill Titchmarsh, who served as a Bren gunner and rifleman with 2/6th Queens Regiment, 169th Brigade at Anzio in Italy during 1944:
'It was the guns that saved us…the gunners were firing hub to hub…right over your head and sometimes on us. Once we called a 'stonk' down on us and were told to get down in the bottom of our slit trenches with Jerry all around. Luckily the rounds fell on open ground amongst the enemy and not in the slit trenches.'
If you are interested in reading more about the experiences of British soldiers during 1939-1945 please look out for:
The Second World War Through Soldiers' Eyes: British Army Life 1939-1945 (Pen and Sword, 2016)
(NB: This will be republished by Pen and Sword in paperback May 2020)
With thanks, James Goulty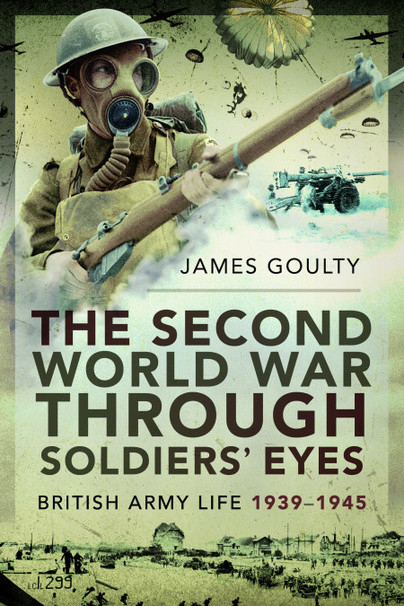 ---