Reviews just in!
Our recent release Why Did Hitler Hate the Jews? has been receiving great reviews. Here are a few:
"It's such a strong book and I enjoyed it a lot. I think this is a very important teaching material which can be used in academic classes or even in secondary school. The sources are reliable." – NetGalley, Anoeska Nossol
"For anyone interest in the World War Two happenings and the history behind Hitler and his merciless ways; this book is a must read. The writing style could not be faulted and the read was informative and confronting in a good way. " – NetGalley, Natalie Lonsdale
"I'm rating Why Did Hitler Hate the Jews? by Peter den Hertog five stars, and I wish I could give an additional one for the delicate manner in which he addressed the gruesome aspects of the Holocaust. For history buffs as well as individuals who simply want to understand a little more about Adolf Hitler, I declare this book a must-read." – NetGalley, Olivia Castetter
"This was never going to be an easy book to read, but I was surprised by how well the author dealt with the subject. Despite the title, there are no excuses made for Hitler and his kind. This is an exploration (much needed) of how hatred for any group of people can start, fester, and grow to be something where truly horrific actions are taken. This is a disturbing book, but one that needs to be read." – NetGalley, Dawn Lewis
"This book is an excellent book and very much reminded me of being back at university where most things are about looking at the causes of events… A really good read and I would happily give it a 5 star rating." – UK Historian
"An extraordinarily charged account of the origins of Adolf Hitler's apparent and all-consuming hatred of Jews. Den Hertog's book does not make for easy reading but is nevertheless a fascinating account." – Books Monthly
"A book that I highly recommend and that is extremely exciting and interesting." – On The Old Barbed Wire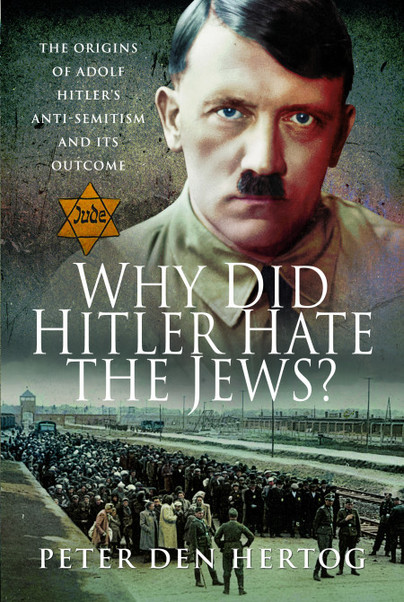 You can order your copy here.
Read our recent guest post from Peter Den Hertog here.
---