England's hat-trick hero and the bare-footed princess
Three England players have scored a hat-trick against Scotland. The first was Sheffield Wednesday's Fred Spiksley.
Spiksley, after netting three times on his debut against Wales, faced Scotland on 1 April 1893. It was the first time that members of the Royal Family attended a Football International. The party included 24-year-old Princess Mary of Teck who looked resplendent in her white dress. The princess married Prince George of Wales in the summer of 1893 and became Queen Mary when her husband became King in 1910.
The venue was Richmond Park in South London. The ground capacity was 12,000 but 20,000 people were present. The half-time score was 1-1.
Not everyone was content. Telegraphic arrangements had not been put in place and with insufficient telephones journalists could not send reports back to London or Glasgow during the game. This was tied 2-2 when Spiksley noticed a bare-footed young woman dressed in white emerge from the royal enclosure. Clearly enjoying herself, Princess Mary began running along his touchline and Fred was, for one fleeting moment, completely distracted by the sight of this beautiful princess and lost his concentration.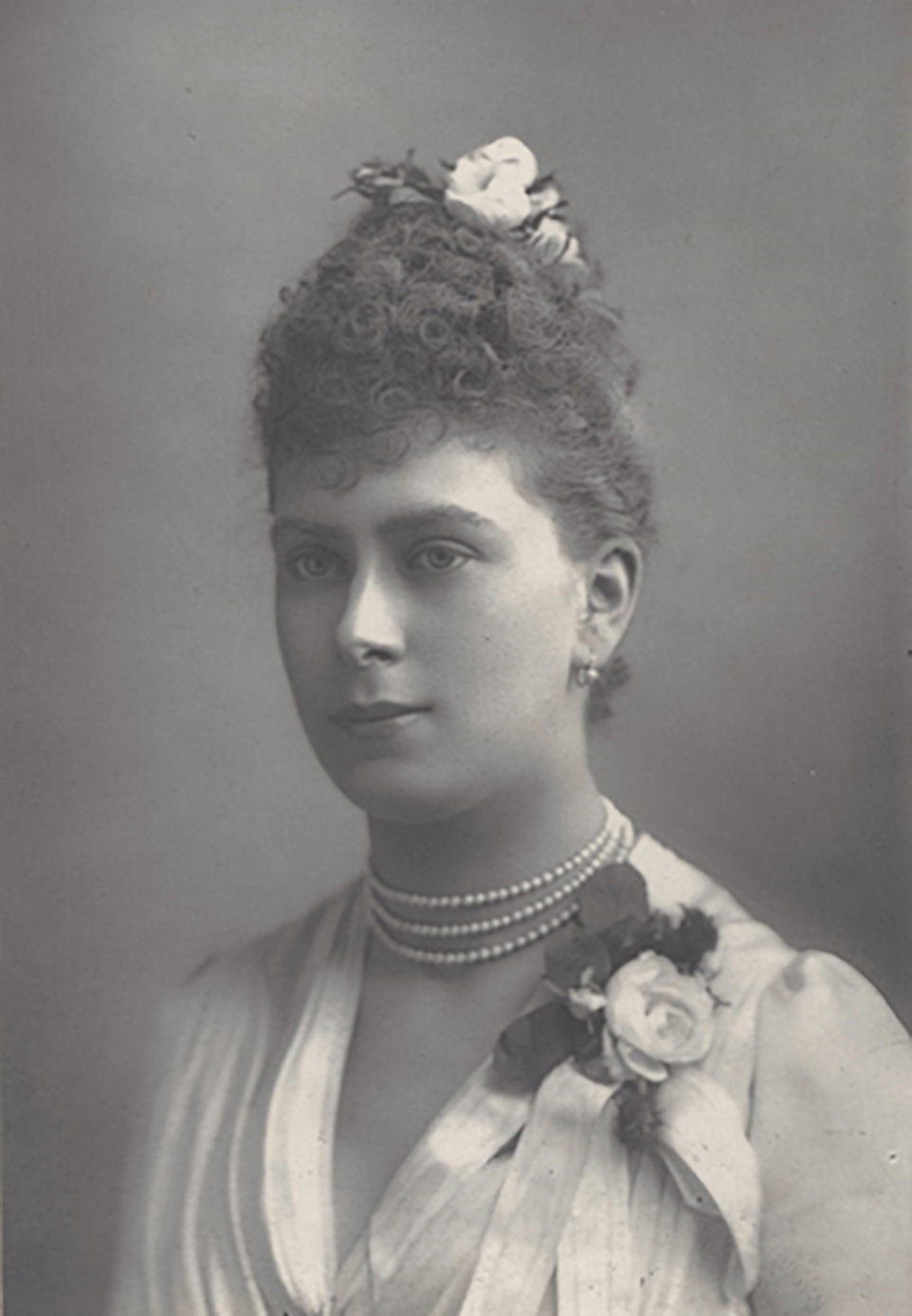 Yet when the England outside right Billy Bassett collected the ball, Fred, signalled with his left arm. Instantly Bassett sent over a brilliantly accurate 60-yard pass that Fred met nine yards out. Controlling the ball with his right and with Scottish defenders Wattie Arnott, Bob Smellie and John Lindsay in front of him, the outside left hammered it with his left past them to make it England 3 Scotland 2 on 78 minutes.
The execution was so brilliant that it looked like the whole task had been one single movement. The control of the ball, the changing of the feet, the speed of execution and the power of the shot were completed with such audacity and panache that all three defenders had no chance. The Scots appealed vigorously for offside, but referee Charles Clegg, aware of Fred's lightning pace, had no doubt that it was a goal.
England were back in control. In Spiksley and Bassett they had players who were unstoppable.
On 80 minutes, Bassett hit another long ball out to the left, where Chadwick and Spiksley combined to send the latter towards goal with only Arnott to beat. An ageing Wattie knew he was out of his depth and at the risk of conceding a penalty, he tried to hack down his opponent, who leaped over his flailing boot before beating Smellie to make it 4-2.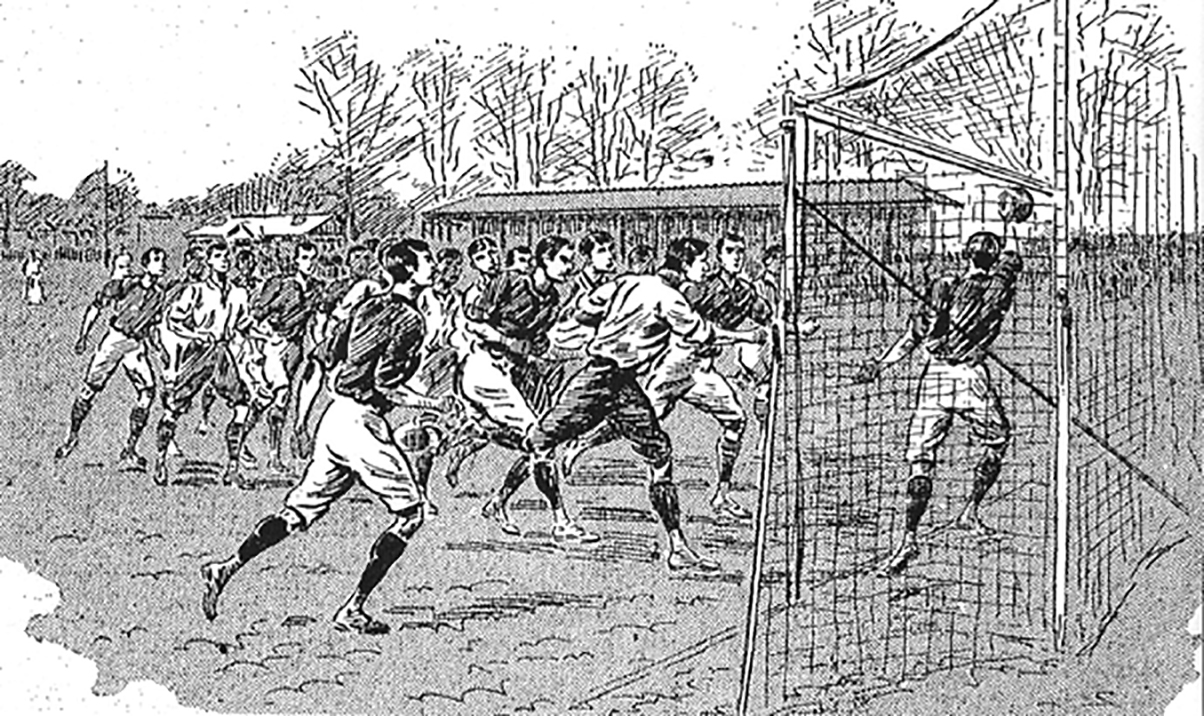 Bassett then left Scottish defender William Maley yards behind and delivered a cross-field pass. Running in at pace, Robert Cunliffe Cotterill linked with Spiksley to beat the last line of the Scottish defence. Spiksley took aim from distance and goalkeeper John Lindsay could only parry his shot out to Cotterill. Cotterill again set up Spiksley, who from 15 yards out volleyed home with his left foot to make it 5-2 on 84 minutes. It was as spectacular a goal as you are likely to see and completed Spiksley's hat-trick, the first ever by an English player against Scotland.
As this point the England winger also noticed Princess May waving a white handkerchief in appreciation of his achievement. 'And didn't the Duchess of Teck enjoy the game!' said William McGregor in 1902, quoted in the Sunderland Daily Echo and Shipping Gazette.
Throughout the game the English had been upstaged by the Scottish singing, led by Mr Hay of Dumfries in the Scrimp Stand. When the home crowd now called for the Scots to sing another song, there was no encore.
In recognition of becoming the first England player to score a hat-trick against Scotland the FA presented Spiksley with a gold fob watch chain, detailed with a small metal plate that bore an inscription that credited the hat-trick.
However, according to the official record books, Fred Spiksley scored just twice against Scotland in 1893. This is because, with one exception, the contemporary match reports awarded England's fifth goal to Reynolds.
The problem was that journalists could hardly see the action by the time the game finished as there were too many people present. Typical of the comments are those in the Dundee Courier.
"It was hardly possible to follow the game with any accuracy owing to the crowd".
Doubts about who did score England's last goal in 1893 began to emerge when high profile characters later began writing their own memoirs.
Firstly, Fred's exploits featured in two lengthy series of newspaper articles he wrote in 1907 – when all of the 1893 England team were alive – and in 1920.
Bassett had no doubt that his teammate had scored three, writing in the Shrewsbury Chronicle on Friday, 18 October 1907, 'I kept swinging the ball across…. Spiksley took three centres in hand and scored each time, and amid a scene of tremendous excitement England won 5-2.'.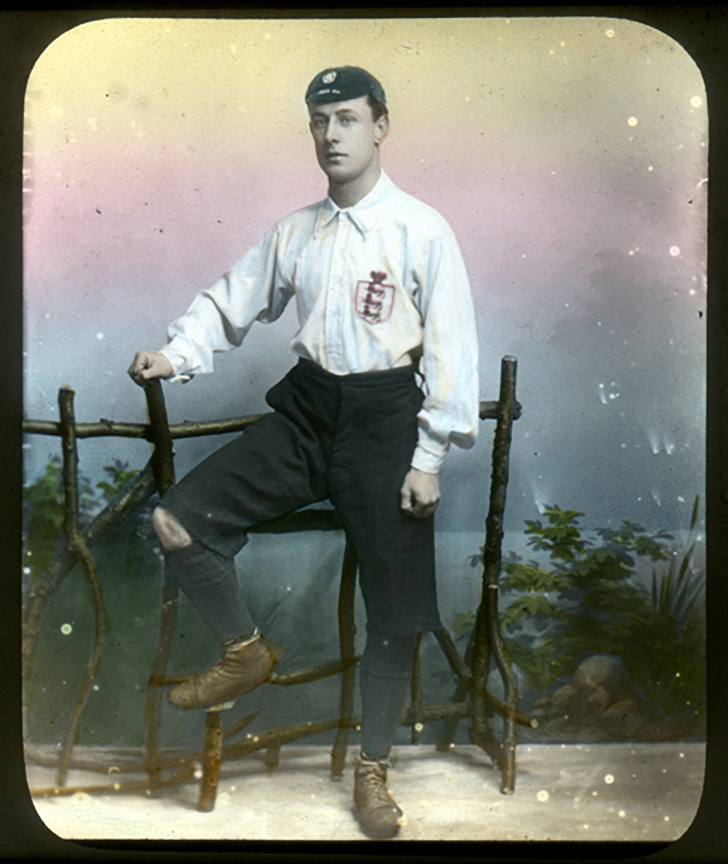 Sir Frederick Wall was the FA secretary from 1895 to 1934 and was present at the match in 1893. Published in 1934, Wall's book, Fifty Years in Football, states that Spiksley scored three.
Like Wall, J.A.H. Catton had no special friendship with Spiksley. Catton wrote under the pen name of 'Tityrus' and was a popular sports journalist who became editor of Athletic News.
In his 1926 book, Wickets and Goals, Catton credits Spiksley with the last three goals, scored in the space of ten second-half minutes.
There are also several other eye witness accounts of the match and numerous newspaper articles.
One of the lengthiest articles was in the Sunday Express of 19 March 1933, which is headed 'When Queen Mary ran up and down a football pitch' and describes what it contends was the 'greatest international match ever'.
Unfortunately, there is no one at the FA to turn to for an official review on the information collected during our book research, all of which (54 pages) can be viewed online at www.spiksley.com.
Meanwhile, the England Online database has ruled that Spiksley scored three.
You can order your copy of The Remarkable Story of Fred Spiksley – The First Working-Class Football Hero, here.
---