Meet the team: Charles Hewitt
As our 30th birthday month draws to a close – and what a month it has been! – we have a very special 'Meet the team' Q&A with our MD, Charles Hewitt.
• Tell us a little bit about what being the Managing Director of a publishing house in 2020 is like? What does it mean for you day to day?
Well, 2020 has been rather a different experience to other years. Ordinarily, I would spend my time reviewing new and existing projects with Editors. Checking print runs and costings with the Production department. Liaising with key customers and suppliers. Checking resourcing is adequate, particularly in the warehouse. Making sure that everyone is happy and doing what they should be. Reporting to the board and answering questions. Coming up with and exploring new ideas and developing our strategy. Ensuring that we are doing OK financially and making changes when the figures say we are not!
• How have things changed for you during the pandemic in terms of running the business, what additional challenges have the team faced?
The Covid situation added a whole new layer of complexity to managing the business, with the situation changing, sometimes on a daily basis. The additional challenges included moving most of the staff to work at home. Altering the publishing schedule, print runs, working practices. Trying to predict timings and dealing with printers and bookshops who had shut down during lockdown and those that sadly never re-opened. Trying to balance cash coming in with cash going out. Trying to keep everyone happy and positive about the situation.
• We learned from your previous post that Pen & Sword is part of a family company – did you always see yourself running Pen & Sword?
When I finished university, I wanted to work in London and joined a media sales house – I studied business studies but focused on marketing and advertising. My first job was selling advertising before joining an advertising agency. Here I learned valuable lessons about marketing and communicating with customers. Pen & Sword was set up in 1990, with my father, Sir Nicholas Hewitt running it with Leo Cooper. By 1996, we were failing to make any progress with it and my father's time was being taken up by running the other businesses in the Group, so in April 1996 he asked me in if I wanted leave to London and join the Group and run P&S. I originally declined, as I was enjoying my time in London. However, the summer of '96 in London was a long, hot, uncomfortable one; my resolve had weakened and I quite fancied the challenge that Pen & Sword presented. I was put in charge from the beginning, but my father was the best mentor to me that anyone could ever wish for and remains that to this day!
• How long have you been at P&S now? What are some of the biggest changes to take place during that time?
As mentioned above, I joined 24 years ago now and the first year was probably the most challenging, with the possible exception of this year! Our distributors went into liquidation, Leo Cooper retired and our Sales Manager left; so we set up our own sales and distribution operation and brought in Paula Hurst as Sales Manager and Henry Wilson as Leo's replacement. There was lots of sorting out to do, but it set us up for the future and helped to get us where we are now.
• What advice would you offer to your younger self in your first year, with the benefit of your 24 years of experience?
Don't get emotionally involved or carried away with projects before you print them! Be patient: publishing books is like steering an oil tanker, it takes a long time for things to come to fruition.
• Do you enjoy getting involved in the commissioning side of things? Do you remember what the very first book you signed up for P&S was? 
I love constructing or formulating a project or discussing a first-hand account, preferably with the person who wrote it, although the chances of this are less now. John Waddy's A Tour of the Arnhem Battlefields was one of the first projects I remember working on, along with one of Major and Mrs Holt's battlefield guides. John, a veteran of Arnhem, was probably one of the toughest people I have ever negotiated with, and Tonie and Valmai know their subject as well as any author I have met.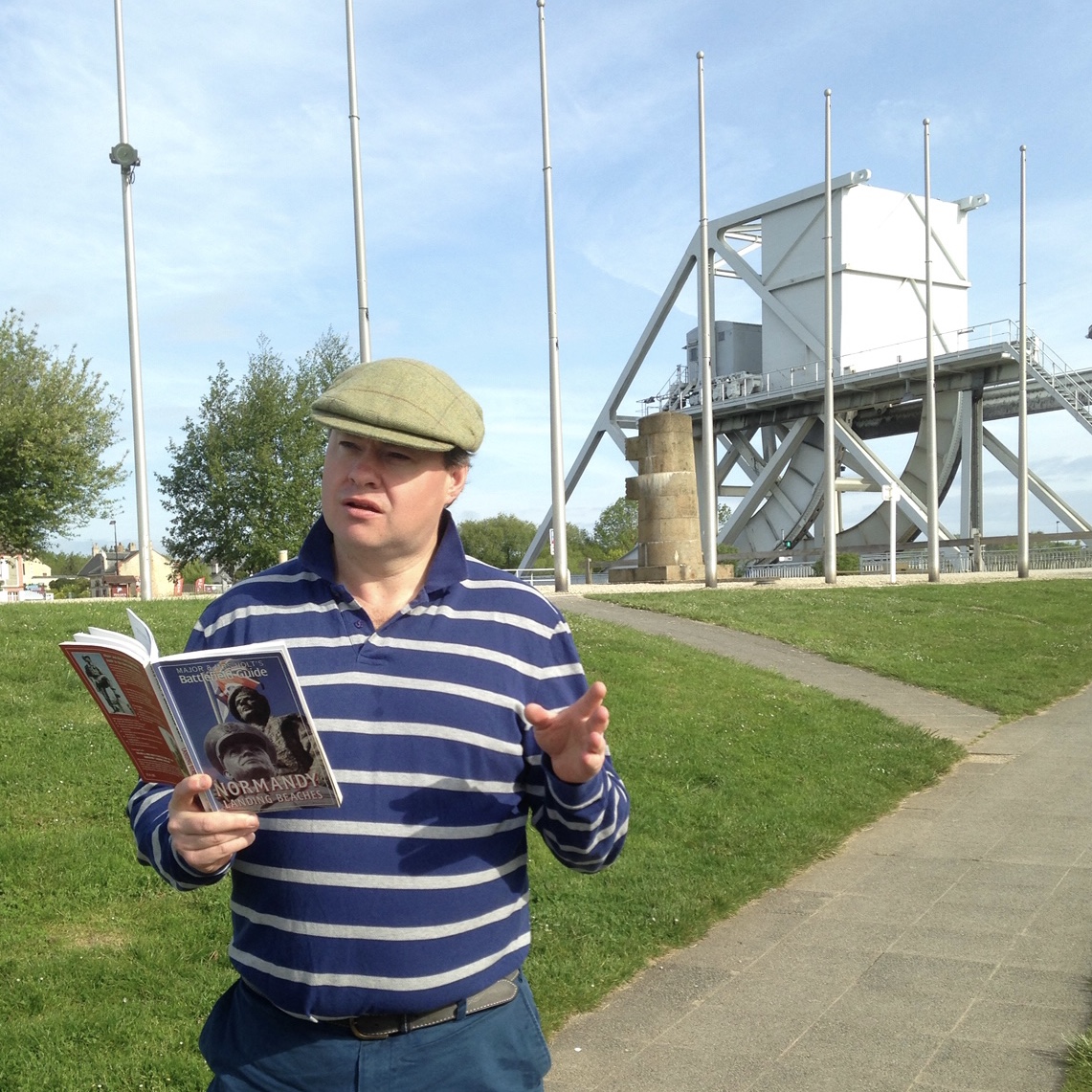 • We know that the P&S name came about from the logo of the Leo Cooper imprint which was acquired in the early days, what was it like to work with Leo? 
Leo was absolutely charming and extremely generous. We tended to fall out over budgets, particularly when it came to the drinks bill for book launches!
• Tell us about some of the books (or series) P&S has published over the years which most stand out in your memory?
It has been a pleasure to work with Richard van Emden over many years on his series of Great War titles. Formulating the longstanding Battleground series with Nigel Cave and Roni Wilkinson deserves a mention, as does the Pals series we created with the late Jon Cooksey. More recently, the Images of War and modelling Craft series (Ship Craft, Flight Craft, Tank Craft to name but a few), which are going really well at the moment.
• What is your favourite thing about running Pen & Sword? What are the perks of the job?
I enjoy the travelling to book fairs (we usually attend London, America and Frankfurt) and around various battlefields, as well as being given the opportunity to meet a few famous faces, including Prince Charles, Gordon Brown when he was Prime Minister, and of course, a great highlight was meeting Grumpy Cat at Book Expo America in New York a few years ago!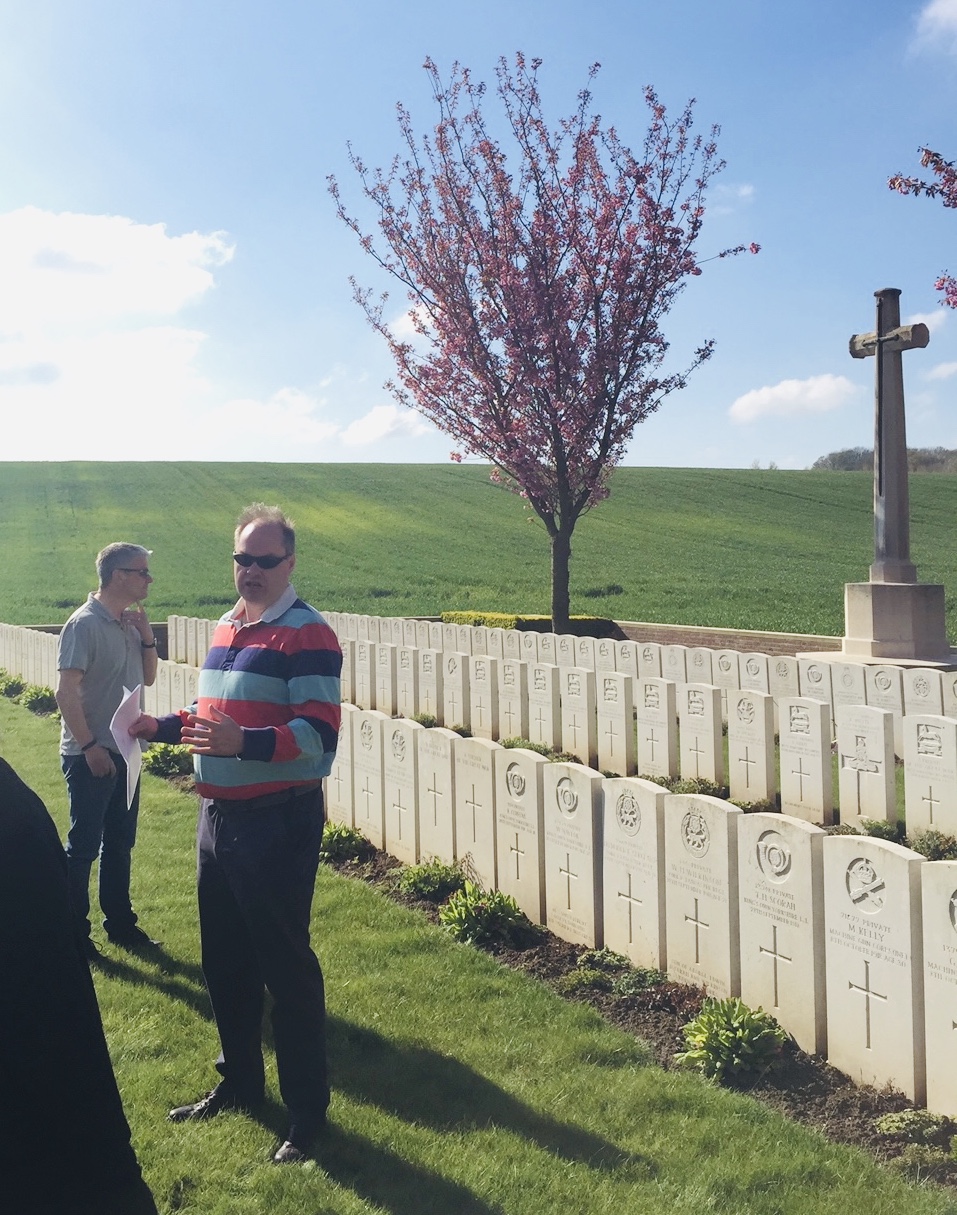 • What would be your dream book for P&S to publish – and would you write it yourself?
Haha, I am in the process of writing a book about my Great Uncle who played rugby for England and Captained an MGB boat during the Second World War. He tragically died on the last day of the war. I need to visit a few places to finish off my research, which will take a bit of time, but it's about 60 per cent complete. It's called Spitfire of the Seas.
• P&S has diversified quite a lot in the last 10-15 years from the subject areas with which we are more traditionally associated, how much of a say have you had in that? Which 'new' area are you most pleased with?
Diversification is an essential part of the business strategy. Interests change, subjects go in and out of fashion and we have to constantly monitor what is happening in the world and in our readership. Family History and Transport have been great successes for us thus far and we have established ourselves as market leaders in those areas. We have a number of exciting other areas which we have been developing over the years and it will be interesting to see which ones of those cement themselves into our list as a long-term fixtures.
• What's next for P&S, how will you approach the next 30 years?
We are a niche publisher, we will look to consolidate ourselves in the niches we have moved into, whilst researching new areas and remaining active in the areas where we are well known and where we know publishing works for us. It will be interesting to see how audiobooks continue to change the market from a format perspective. When eBooks first came in, they were heralded by some as the end of print, but that never happened.
• What advice would you give to anyone who is at the beginning of their career and looking for a job in publishing?
Be passionate, enthusiastic and hard working. Go the extra mile to set yourself apart from other applicants. Be creative but customer focused.
• Outside of work, what have you been reading during lockdown/what are you currently reading/what's your favourite book of 2020 so far? – Or if not reading, how else do you relax in your free time?
I love a good Wilbur Smith, I have been known to read these over and over, but I read Stronghold by Tucker Malarkey during lockdown, which is all about the preservation of salmon stocks around the world. Fishing is a great passion of mine, particularly fly fishing, there is no better way to switch off from things than watching your fly swim round a pool on a river. I also enjoy cycling and watching cricket.
---