---
Over 100 volumes are now available in Pen & Sword's family history series, which makes it one of the largest and most influential published in Britain. Since the first books appeared over ten years ago, the range of topics has grown to the point where almost every aspect of the subject is covered.

There are volumes on the most important types of records for family historians and guides to the family history of the British regions and principal cities. Also included are introductions to the armed services and the world wars, to types of work, and to the major industries and professions.

Each book offers an accessible introduction to the subject and detailed advice on the historical and genealogical sources family historians can use to find out about the lives and times of their ancestors. The series is essential reading for newcomers who are beginning to explore this fascinating subject and a valuable resource for experienced researchers.
Brutus of Troy
Just who did the British think they were? For much of the last 1,500 years, when the British looked back to their origins they saw the looming mythological figure of Brutus of Troy. A great-great-grandson of the love goddess Aphrodite through her Trojan son Aeneas (the hero of Virgil's Aeneid), Brutus accidentally killed his father and was exiled to… Read more...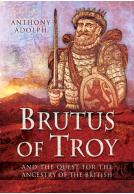 Related Product
Nick Barratt's Guide To Your Ancestors Lives
Family history is only one part of your personal heritage - there's more to your background than who your ancestors were. This differs from most books on the market as it places this process on an equal footing with the social history that surrounds each generation, as much as the technical know-how on which records to examine, and where. This book… Read more...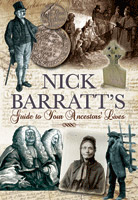 Related Product
---