War at Sea
In the vast literature of the Second World War there has never been a naval atlas showing graphically the complexities of the war at sea, a war which spread across every ocean. This new book will fill the gap. With more than 200 beautifully-designed maps and charts, the atlas sets out to visualise the great campaigns and major battles as well as the… Read more...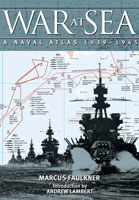 Related Product
Donitz's Last Gamble
After the June 1944 D-Day landings D'nitz withdrew his U-boat wolf-packs from the Atlantic convoy war and sent them into coastal waters, where they could harass the massive shipping movements necessary to supply the Allied armies advancing across Europe. Caught unawares by this change of strategy, the Allied anti-submarine forces were ill-prepared… Read more...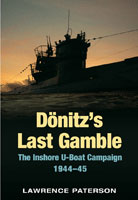 Related Product
---