The Waffen SS in Combat
This is the photographic history of the Waffen-SS in combat on all fronts. The short six year history of the Waffen SS spanned triumph and disaster, and their story can be traced through these powerful images, which clearly document the reality of combat from 1940 to 1945. These rare images span the combat history of the Waffen-SS from the optimism… Read more...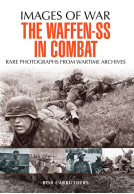 Related Product
Barbarossa Through Soviet Eyes
22 June 1941 changed the direction of the Second World War. It also changed the direction of human history. Unleashing a massive, three-pronged assault into Soviet territory, the German army unwittingly created its own nemesis, forging the modern Russian state in the process. Thus, for most Russians, 22 June 1941 was a critical point in their nation's… Read more...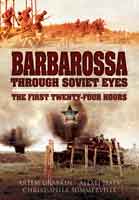 Related Product
---