With the SAS and Other Animals
In 1970 at the height of the Cold War, the young Sandhurst-trained Sultan Qaboes of Oman, with secret British military backing, took on the communist rebels in a fierce but little known war. Along with regular British Army and 'contract' officers, the SAS played a key role in this bitterly fought but ultimately successful campaign. The value of winning… Read more...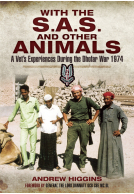 Related Product
Stalingrad to Kursk
The epic battles fought at Stalingrad and Kursk were pivotal events in the war on the Eastern Front. After the catastrophic failure of the German offensives of 1942 and 1943, the Wehrmacht was forced onto the defensive. Never again would it regain the initiative against the seemingly inexhaustible forces of the Red Army. But how did this decisive shift… Read more...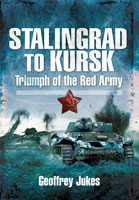 Related Product
---