---
Detailed descriptions of their lives as told by our Pen and Sword authors.
Thomas Telford
Thomas Telford's life was extraordinary: born in the Lowlands of Scotland, where his father worked as a shepherd, he ended his days as the most revered engineer in the world, known punningly as "The Colossus of Roads". He was responsible for some of the great works of the age, such as the suspension bridge across the Menai Straits and the mighty… Read more...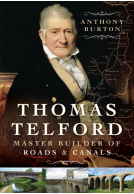 Related Product
Fred Dibnah
Mid-Cheshire based heritage transportation specialist photographer and feature writer Keith Langston travelled extensively with Fred Dibnah during the filming of his last TV series, 'Made in Britain.' Following Fred's untimely death, Keith embarked upon the creation of a book, drawing not only on his experiences with the Bolton born steeplejack and… Read more...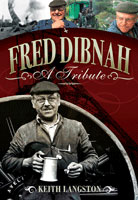 Related Product
---