Russian Eyewitness Accounts of the Campaign of 1814
Russia played a decisive role in the Napoleonic wars and the success in the struggle against France allowed Russian leaders to profoundly influence the course of European history. Over the last 200 years, the Napoleonic era has been discussed and analysed in numerous studies, but many fail to fully portray the Russian side of events due to the relative… Read more...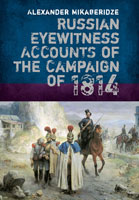 Related Product
Napoleon's Invasion of Russia
Widely regarded as one of America's greatest historians, Dodge's work on Napoleon's invasion of Russia in 1812 is without parallel for scholarship or psychological sophistication. Beginning with Napoleon's doomed march on Russia, Dodge examines Napoleon's state of mind and the factors behind his decisions using personal letters and genuine reports.… Read more...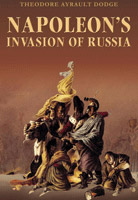 Related Product
---