ShipCraft 18: Titanic and her Sisters Olympic and Britannic
The 'ShipCraft' series provides in-depth information about building and modifying model kits of famous warship types. Lavishly illustrated, each book takes the modeller through a brief history of the subject class, highlighting differences between sister-ships and changes in their appearance over their careers. This includes paint schemes and camouflage,… Read more...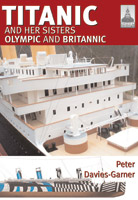 Related Product
Who Sank the Titanic?
Designed as the technological marvel of her age, RMS Titanic claimed to be the largest, strongest, safest ship of the early 20th Century; a triumph of centuries of Great Britain's unrivalled shipbuilding expertise. Yet nothing could be further from the truth. The 1500 American and British victims of RMS Titanic went to their watery graves never knowing… Read more...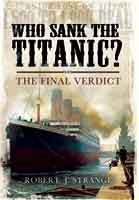 Related Product
---