---
British Battleships of World War One
This superb reference book achieved the status of 'classic' soon after its first publication in 1986; it was soon out of print and is now one of the most sought-after naval reference books on the secondhand market. It presents, in one superb volume, the complete technical history of British capital ship design and construction during the dreadnought… Read more...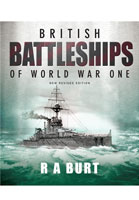 Related Product
The Hunters and the Hunted
At the start of World War One the Imperial German Navy had a large number of surface warships deployed around the world. These posed a considerable threat to British mercantile interests, particularly the import of food and fuel supplies. Their elimination was a matter of urgency. This book covers the major actions and includes the escape of the Goeben… Read more...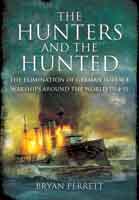 Related Product
---