Wellington's Worst Scrape
The disastrous retreat and near disintegration of Sir John Moore's army on the road to Corunna in 1809 is traditionally regarded as the low point in the history of the British intervention in the Peninsular War. Yet under the Duke of Wellington the British and their allies suffered defeats and retreats that tend to be overshadowed by the series of… Read more...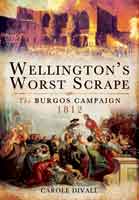 Related Product
Albuera 1811
On 16 May 1811, the small town of Albuera was the setting for one of the Peninsular War's most bloody and desperate battles. A combined Spanish, British and Portuguese force of more than 30,000 men, under the command of Lord Beresford, stubbornly blocked the march of the French field marshal Soult, who was trying to reach the fortress of Badajoz, 12… Read more...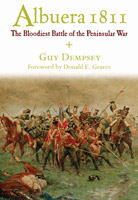 Related Product
---