---
Frontline Books is a military history imprint of Pen & Sword Books.

Publishing a very wide range of military history topics and periods, from Ancient Greece and Rome to the present day. The common factor is well-researched, well-presented quality military history.

Frontline books are regularly reviewed in national newspapers and magazines, as well as specialist journals and websites. The main markets for our books are Britain and the United States, plus Australia, New Zealand and South Africa, Europe, and many, many other countries.
Death March Escape
Hersch effectively uses his father's unusual story to convey the horrors of the Holocaust. A valuable addition to Holocaust literature. - Publishers Weekly Hersch's amazing tale is told for the first time by his son Jack who has retraced his footsteps for his new book. - The Daily Mail In a warm and emotionally engaging story, Jack digs deeply into… Read more...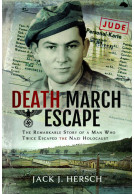 Related Product
Mud and Bodies
Neil Weir died in 1967, but it was not until 2009 that his grandson, Mike Burns, discovered his diary and letters among some packing trunks he had been left, and learnt that his grandfather had served as an officer in the 10th Battalion Argyll and Sutherland Highlanders for much of the First World War. A captain and company commander at the tender… Read more...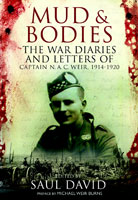 Related Product
---