A Yorkshire Lass at the Court of Thatcher
Elizabeth Peacock served as MP for Batley and Spen for 14 years and was one of the most outspoken politicians during her time at Westminster. Famed for her 'no nonsense, just common sense' approach, Elizabeth won many admirers along with a reputation for being difficult. Not afraid to vote against her own party, the Conservatives, Elizabeth genuinely… Read more...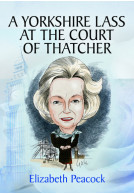 Related Product
YouTube videos are unavailable because you have chosen to turn off third party cookies for enhanced content. Visit our cookies page to review your cookie settings.
Calendar Boy
These are the highly controversial memoirs of Austin Mitchell, local TV star of the 1970s and MP for Great Grimsby. Austin was the poster boy for Calendar TV at a time when local television had a much greater impact than national TV and its stars were the celebrities of the day. Austin charts his career path and reveals how he fell into his role at… Read more...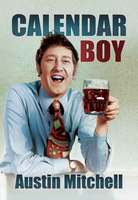 Related Product
---